Description
It adopts the most advanced embedded video decoding processor in the industry. It can decode and output various audio and video signals to the display screen. It supports KVM and central control functions.
Feature
Simple appearance, lightweight, small size; placement,wall-mounted installation with screws or ropes.
Adopt distributed architecture. When any node in the system fails, it will not affect the normal operation of other nodes.
With ultra-low power consumption design. Support dual power supply of POE and adapter. The max power consumption is only 7W. Excellent cooling and silent fanless design, no noise during operation.
High-performance 265 video decoding technology, compatible with H.264 video decoding, supports HD video 1080P60output.
Support scaling, cutting, splicing, superimposing, synchronizing and displaying the decoded video. Support 1×1, 2×2, 3×3 and other layout modes, and support manual customization of the number of rows and columns.
Support screen splitting function, up to 16 single-screen output video windows, up to 1080P30 resolution.
Support AAC-LC audio codec.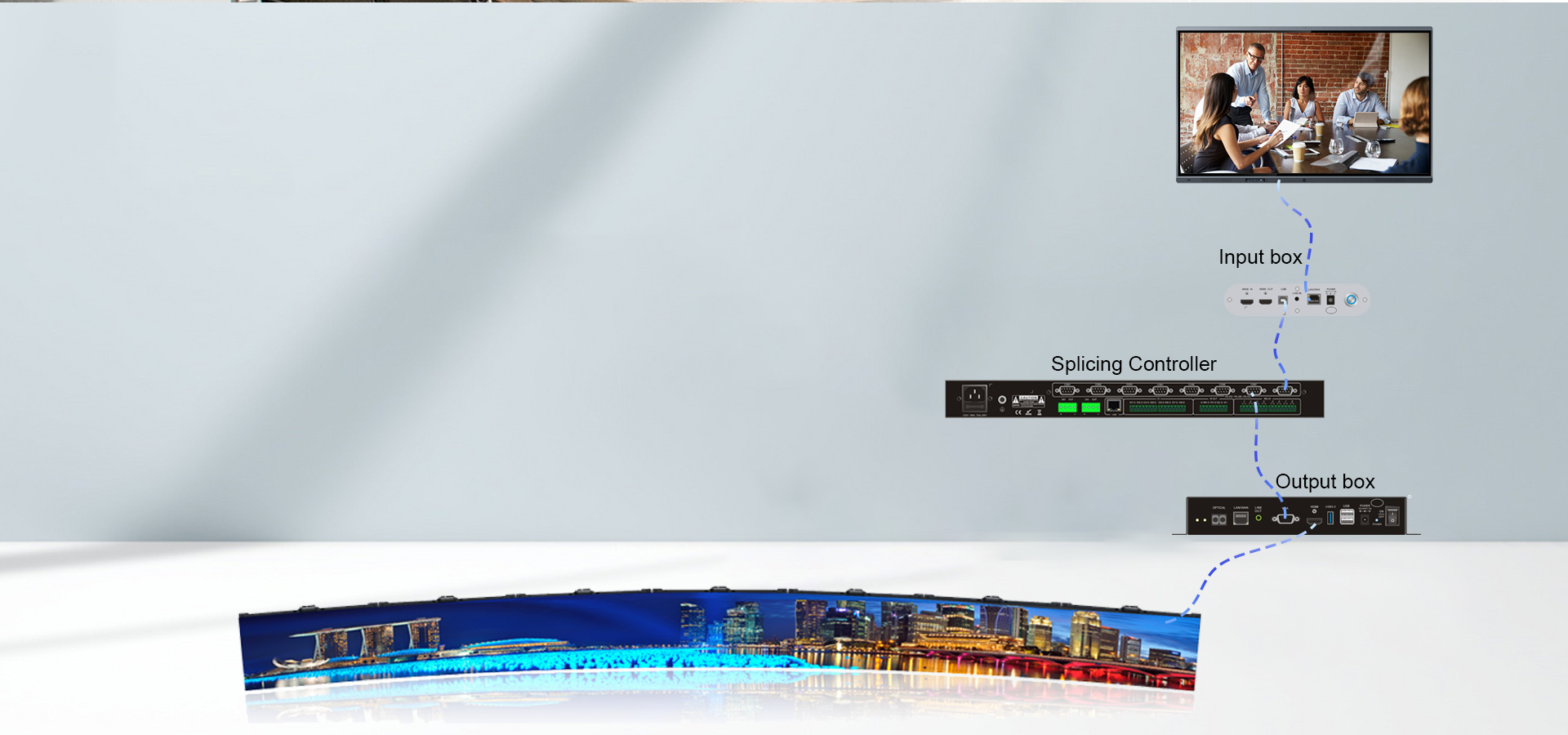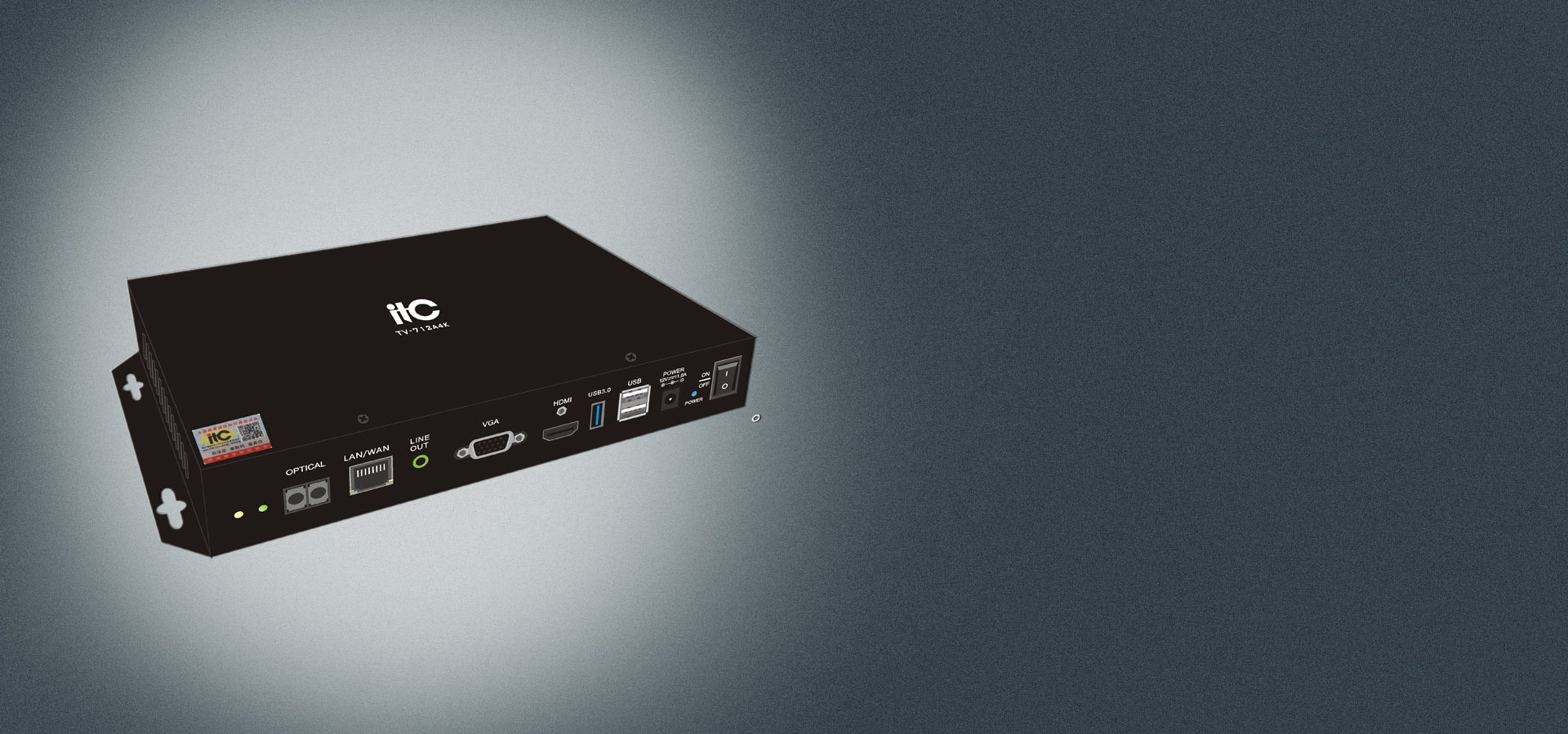 Product Detail
| | |
| --- | --- |
| Model | TV-712AK |
| Resolution | 1080P30, 1080P60 |
| Codec capabilities | Support H.264 / H.265 video encoding, AAC-LC audio encoding |
| Video interfaces | 1 × HDMI, 1 × VGAI |
| Audio interface | 1 × 3.5mm stereo audio output |
| USB interfaces | 2 × USB (KVM interface) |
| Network port | 1×RJ45, 10/100/1000Base-T, support POE |
| Serial port | 1 × RS-485, 1 × RS-232 |
| Infrared | 1 × IR IN, 1 × IR OUT |
| I / O ports | 2 × I / O ports |
| Indicator lights | Running indicator, infrared signal input, infrared signal output indicator, power indicator |
| Power supply | DC 12V (power adapter) |
| Maximum power consumption | 7W |
| Ambient temperature | 0 ℃ ~ +50 ℃ (working state) ~ -10 ℃ ~ +70 ℃ (non-working state) |
| Ambient humidity | 5% ~ 90% (working condition), no condensation |
| Weight | About 0.85Kg |
| Dimensions(W×D×H) | 250mm x 130mm x 40mm |
itc Headquater

Building NO. A13-1, Yiku Industrial Park, The Hills, Dongyi Road, Panyu District, Guangzhou, China 511492

itc Factory

NO.19 Chuangyuan Road Zhongcun Town, Panyu District, Guangzhou, China

Email itc

Call itc