Description
It is a high-performance switcher that can uniformly convert/switch different types of audiovisual input signals to HDMI/HDBaseT signals. Through the built-in resolution controller, all input signals can be converted to the actual required output resolution. It supports the maximum resolution of 1920*1200 @ 60Hz; it adopts the innovative audio configuration/switching technology to eliminate the popping sound and lagging phenomenon in audio switching.
Feature
Support 11video signal inputs, including 2 VGA, 4 HDMI, 2 DVI, 1 YPbPr, 1 SVIDEO, and 1 CVBS.
Support 8unbalanced analog stereo audio inputs, 1 RCA unbalanced analog stereo audio input (YPbPr, SVIDEO, CVBS share the audio input channel), and 1 microphone  input.
Support 1HDMI, 1 HDBaseT video signal output.
Support 1unbalanced analog stereo audio output, 1 dual channel unbalanced analog stereo audio amplifier output.
Support mixing output of analog audio signals and microphone audio signals.
Support individual volume adjustment.
Support selection input of analog audio and HDMI embedded audio.
The audio signal support fade-in and fade-out functions during startup, mute, and switching.
HDMI and HDBaseT video signal output supports 10 levels of adjustable resolution, 1024x768_60P, 1280x720_60P, 1280x1024_60P, 1366x768_60P, 1400x1050_60P, 1440x900_60P, 1600x1200_60P, 1680x1050_60P, 1920x1080_60P, 1920x1200_60P.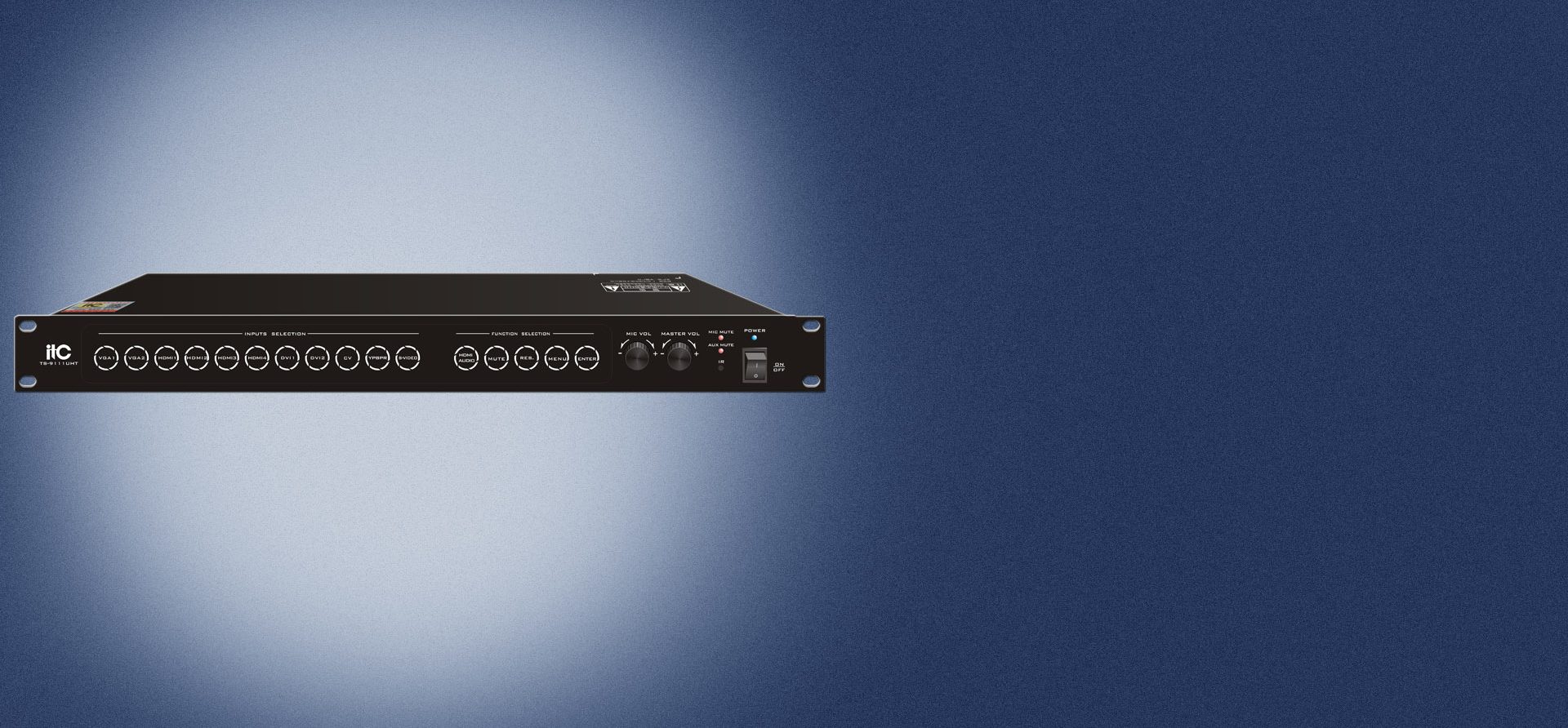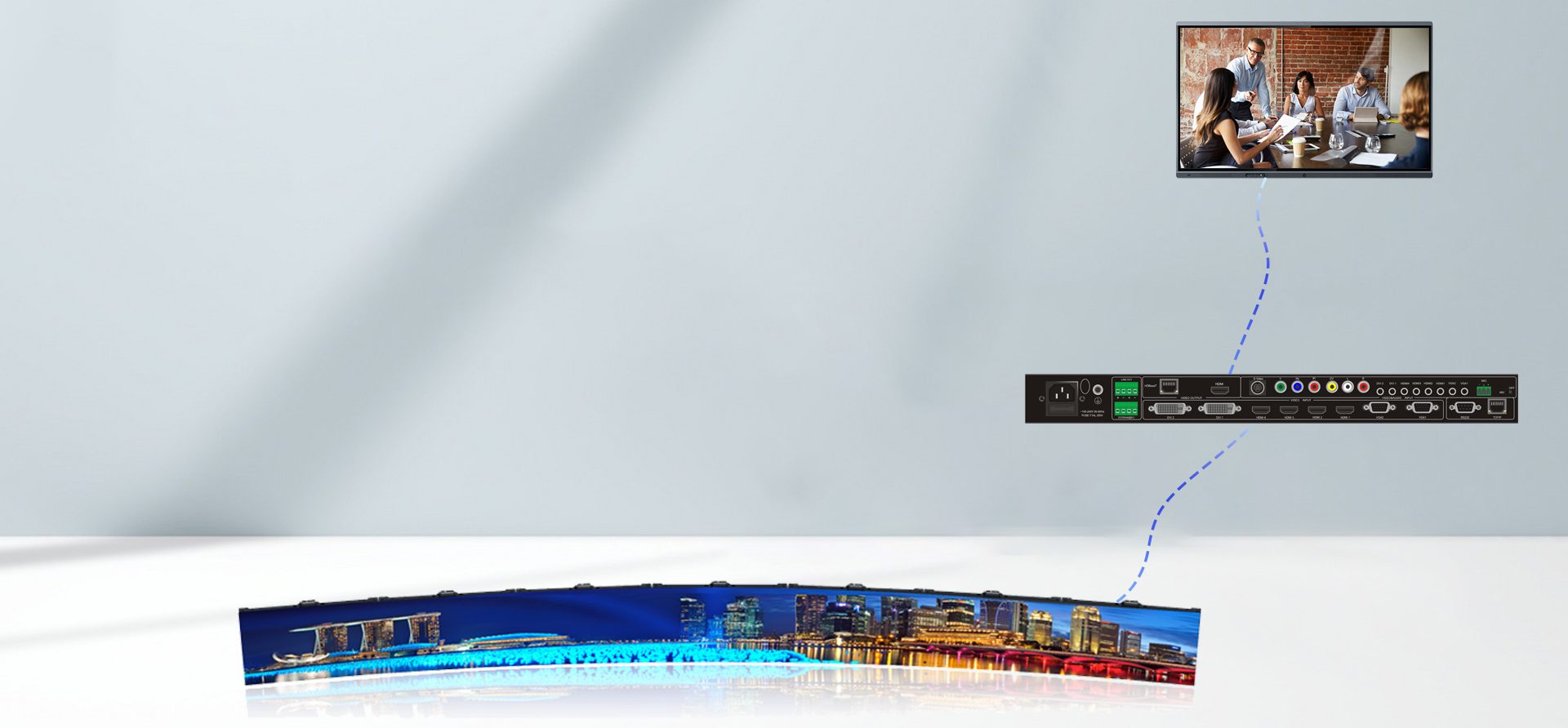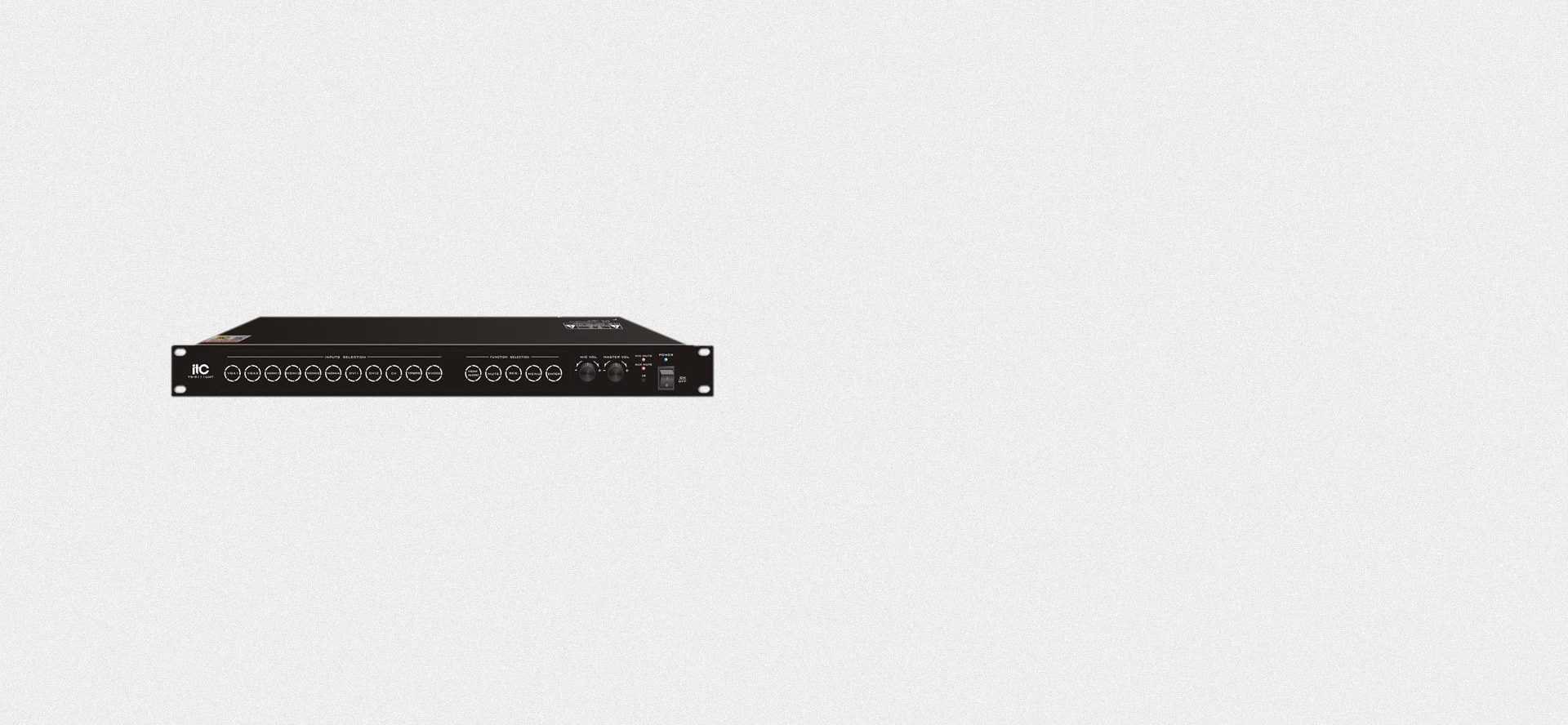 Product Detail
| | |
| --- | --- |
| Model | TS-9111UHT |
| Input channel | 11 channels |
| Output channel | 2 channels |
| Support input signal | HDMI,DVI,VGA,YPbPr,CVBS,SVideo |
| Support output signal | HDMI, HDBaseT |
| Interface bandwidth | 2.25Gbps,fully digital(Total 6.75Gbps,2.25Gbps/each color) |
| Interface | RS-232, 9-pin female D-type interface |
| Baud rate and protocol | Baud rate: 115200bps, data bit: 8 bits, stop bit: 1, no parity check bit |
| Ethernet control interface | RJ-45 female interface |
| Ethernet control protocol | TCP/IP |
| Ethernet control rate | Adaptive 10M/100M, full or half-duplex |
| Power supply | 100VAC~240VAC,50/60Hz, International adaptive power supply |
| Maximum power consumption | 96W |
| Weight | 2.0Kg |
| Environment temperature | -20℃—+70℃ |
| Dimension(mm) | 440(L)x295(W)x42(H) |
itc Headquater

Building NO. A13-1, Yiku Industrial Park, The Hills, Dongyi Road, Panyu District, Guangzhou, China 511492

itc Factory

NO.19 Chuangyuan Road Zhongcun Town, Panyu District, Guangzhou, China

Email itc

Call itc