Description
It adopts self-developed data transmission technology to realize high-quality audio collection and transmission. It works with speech transcription APP to realize role separation function and supports RS232 to switch and identify each channel. It is suitable for multi-channel audio collection.
Feature
Embedded computing technology and DSP audio processing technology, high-speed industrial chips, the start-up time is less than 1s.
Based on the 3-layer network transmission technology, compatible with standard network protocols such as DHCP, TCP, UDP, ICMP, IGMP, ARP; realize the network transmission of 16-bit CD-quality audio signals.
Compatible with any network structure such as routers, switches, bridge gateways, Modem, Internet, multicast, unicast, etc.
With 32 input interfaces, support 32-channel audio balanced input collection.
Support the integration with ITC digital conference system, and support 4096 role separation in the mixing mode.
Support independent adjustment of volume value configuration for each channel.
Support two encoding transmission modes: FIFO mode/mixing mode.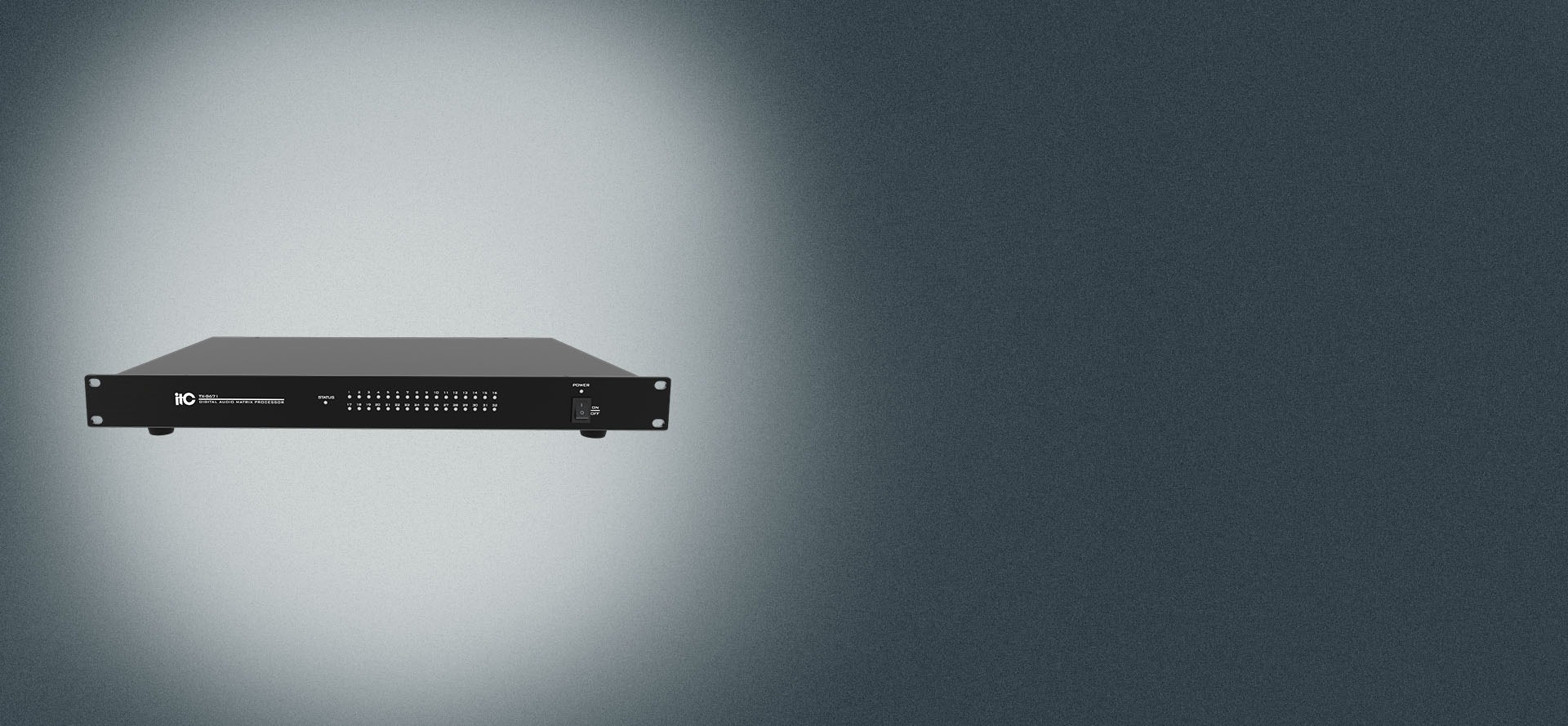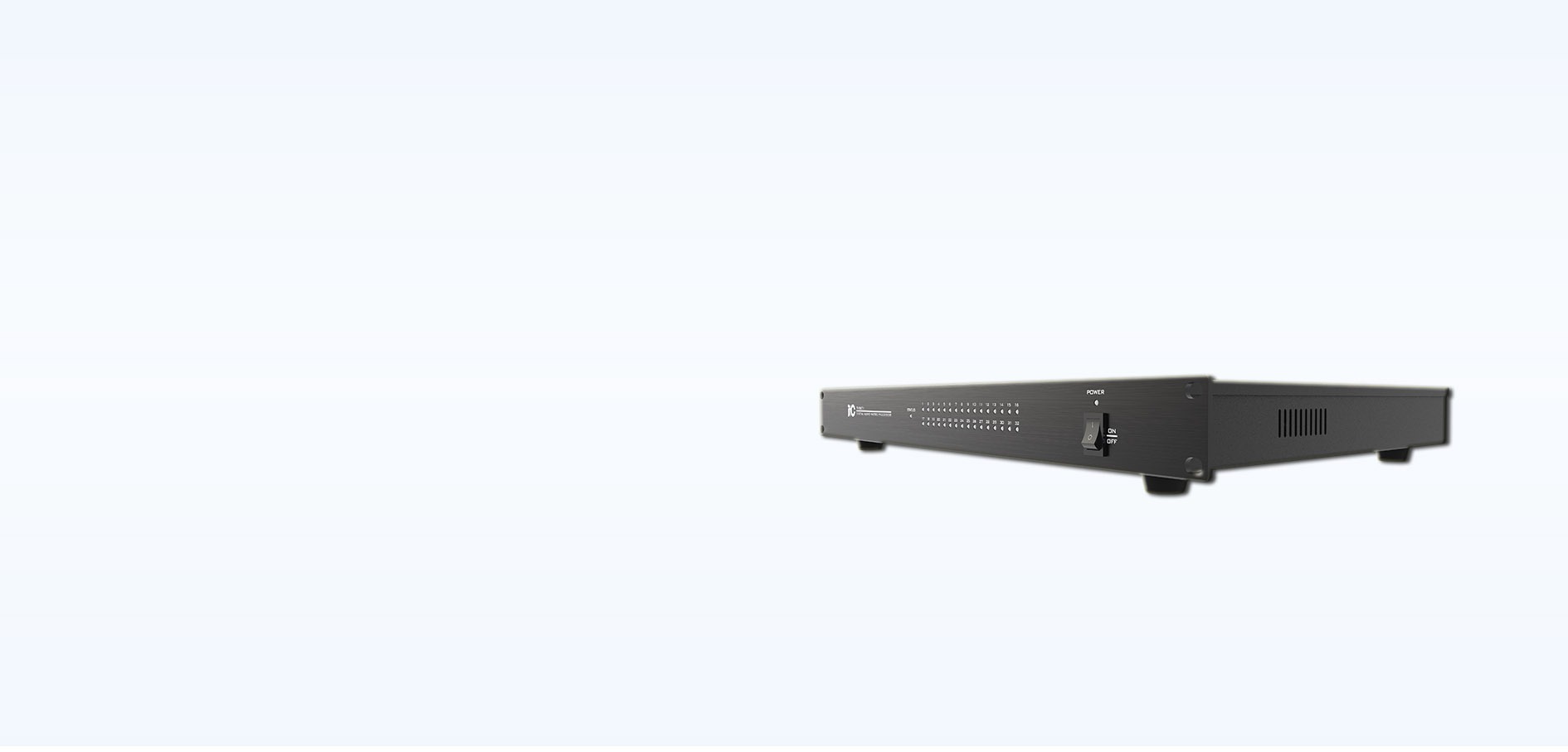 Product Detail
| | |
| --- | --- |
| Model | TX-8671-32 |
| Network Interface | Standard RJ45 network port |
| Serial port | RS232 serial port (db9 female interface) |
| Audio port | Phoenix terminal |
| Number of audio channels | 32 channels |
| Transmission rate | 100Mbps |
| Protocol | Compatible with standard network protocols such as DHCP, TCP, UDP, ICMP, IGMP, ARP, etc. |
| Sampling rate | 16kHz |
| Input sensitivity | 350mVrms (balanced input) |
| THD | ≤0.1% |
| Frequency response | 20Hz~20kHz +1/-3dB |
| SNR | ≥75dB (A) |
| Channel isolation | ≥70dB |
| Operating temperature | -10℃~+55℃ |
| Operating environment humidity | 20%~80% relative humidity, no condensation |
| Power consumption | ≤25W |
| Power supply | 100-240VAC, 50-60Hz |
| Dimension | 484*298*44mm |
| Weight | 2.4Kg |
itc Headquater

Building NO. A13-1, Yiku Industrial Park, The Hills, Dongyi Road, Panyu District, Guangzhou, China 511492

itc Factory

NO.19 Chuangyuan Road Zhongcun Town, Panyu District, Guangzhou, China

Email itc

Call itc