Description
With full compatibility and traditional programming mode, it can realize intelligent network control. It supports IOS/Android mobile devices for centralized control. The product adopts industrial-grade design, which is safe and reliable.
Feature
Standard 19-inch cabinet design, 2U height, the front panel is made of black oxide wire drawing process, neat and elegant.
With a 4.3-inch LCD touch color screen, the user can check the IP address and modify the IP address.
Fully support network control, with network interface; support multiple IOS platforms (iPhone/ipad), Android platforms and other mobile device terminals to communicate with the controllerthrough WiFi.
The programming methods of mobile device terminals such as IOS platform (iPhone/ipad) and Android platform are fully compatible with traditional touch-screen programming methods. There is no need to re-learn new programming methods, and it is extremely convenient to upgrade and replace.
Support the bidirectional feedback function of the operation status and the control execution status of the equipment can be seen at a glance.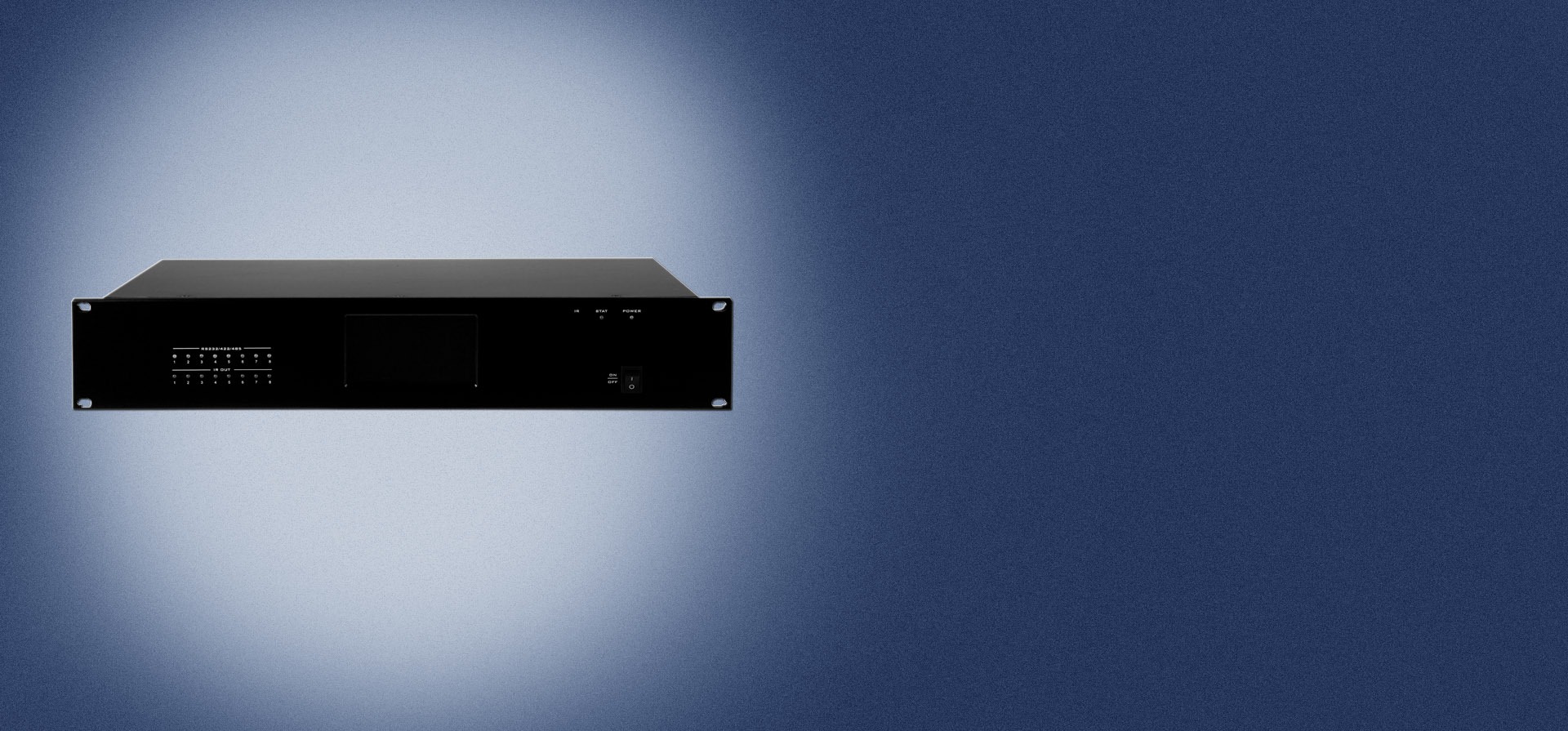 Product Detail
Model
TS-9100N
Processor
32 bit Cortex-A8 architecture mini processor whose main frequency can up to 720MHZ
Memory
256MByte DDR3 RAM, 8 GByte EMMC Flash
Serial port
With 8 terminal module, each of them has 7 pins which can transmit
RS232, RS485 and RS422 signal.
I/O port
With 8 terminal module, and 9 pins; With protection circuit;
Support 0-5 V digital signal input.
Infrared IR port
With 8 terminal module and 16 pins.
Weak relay port
With 8 terminal modules, and 16 pins; normally open relay; Rated digital signal is 1A/5V
Net port
With 1 terminal module and 4 pins which support NET control line and provide DC 24V/2A
Package
Metal cabinet which supports rack mount.
Power input
~110-240V 50-60Hz
Software
Control System Builder, Control System Builder, Chinese/English interface
Size (L x W x H)
484×236 ×88mm, 2U height
Weight
4.3Kg
Power consumption
12W
itc Headquater

Building NO. A13-1, Yiku Industrial Park, The Hills, Dongyi Road, Panyu District, Guangzhou, China 511492

itc Factory

NO.19 Chuangyuan Road Zhongcun Town, Panyu District, Guangzhou, China

Email itc

Call itc