Description
It adopts integrated hardware design, embedded Linux operating system, and highly integrated system modules such as image recognition and tracking, automatic broadcasting, live broadcasting, VOD, acquisition, and recording. It is a new generation of fully automatic eight-camera recording controllers that meets the needs of conference recording, training and learning, and interactive teaching.
Feature
Using integrated hardware design, embedded Linux operating system, highly integrated image recognition tracking, automatic guide broadcast, live broadcast, on-demand, acquisition, recording and other system modules, easy to use and maintain, with high security.
Based on B/S architecture, log in to the web to realize functions such as live broadcast management, signal management, group management, user management, file management, scheduled recording, central control management, and system management.
Audio adopts AAC HDencoding method, and the audio and video are accurately and synchronously recorded.
Video adopts H.264 encoding method with adjustable bit rate. Support video encoding from 256kbps to 12Mbps, and support 1920×1080 resolutions.
Support encryption algorithm, which guarantees that the genuine machine can only be used after active support the authorized use date.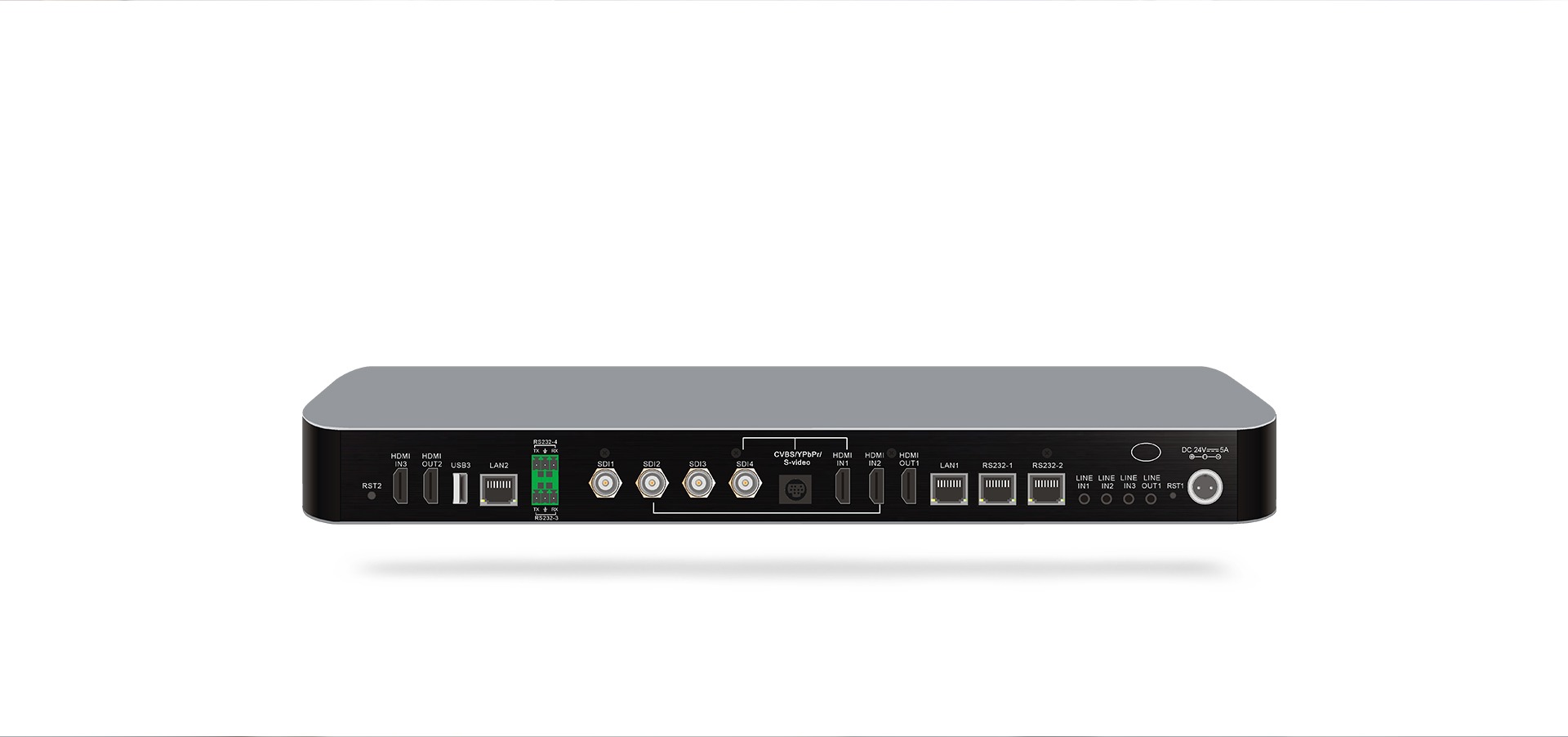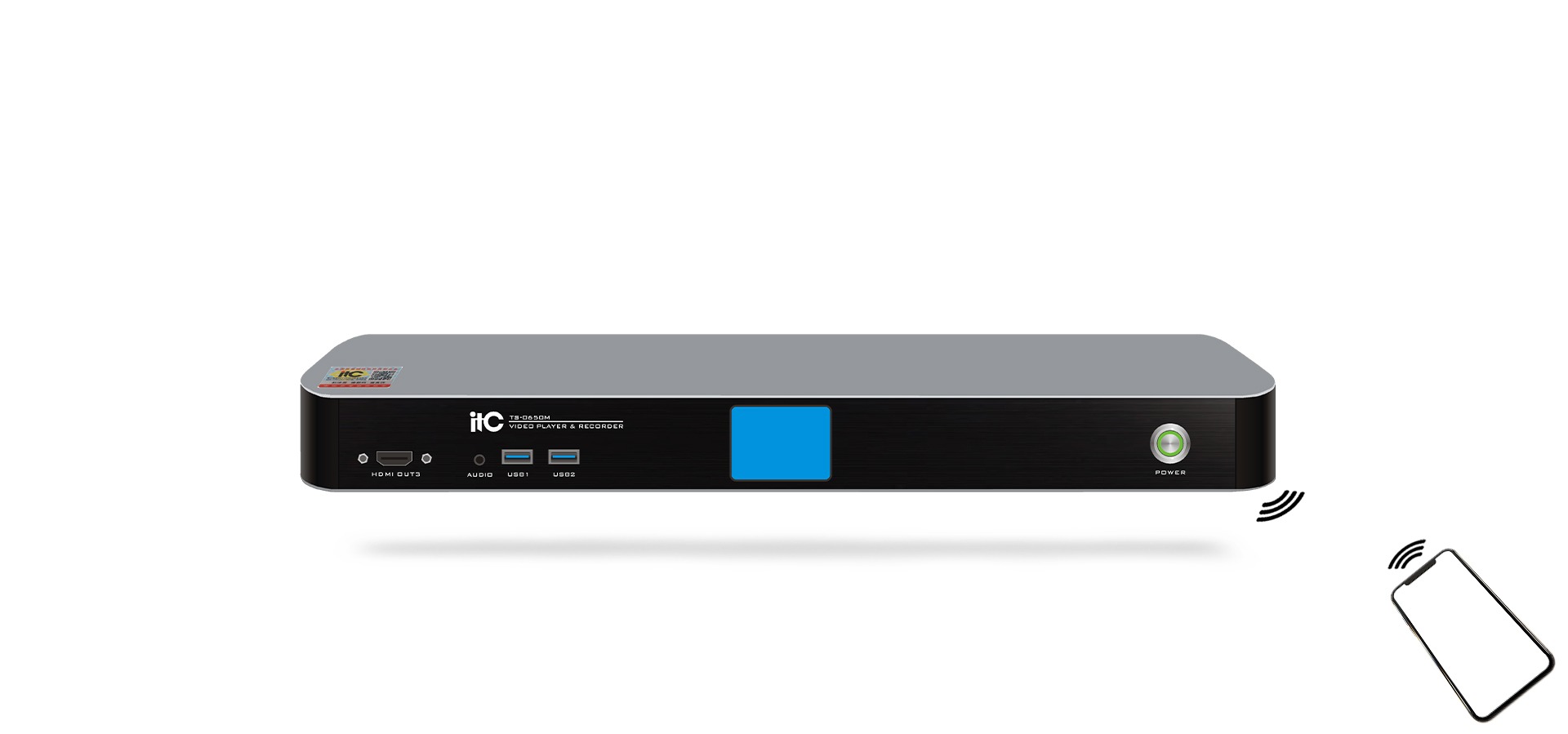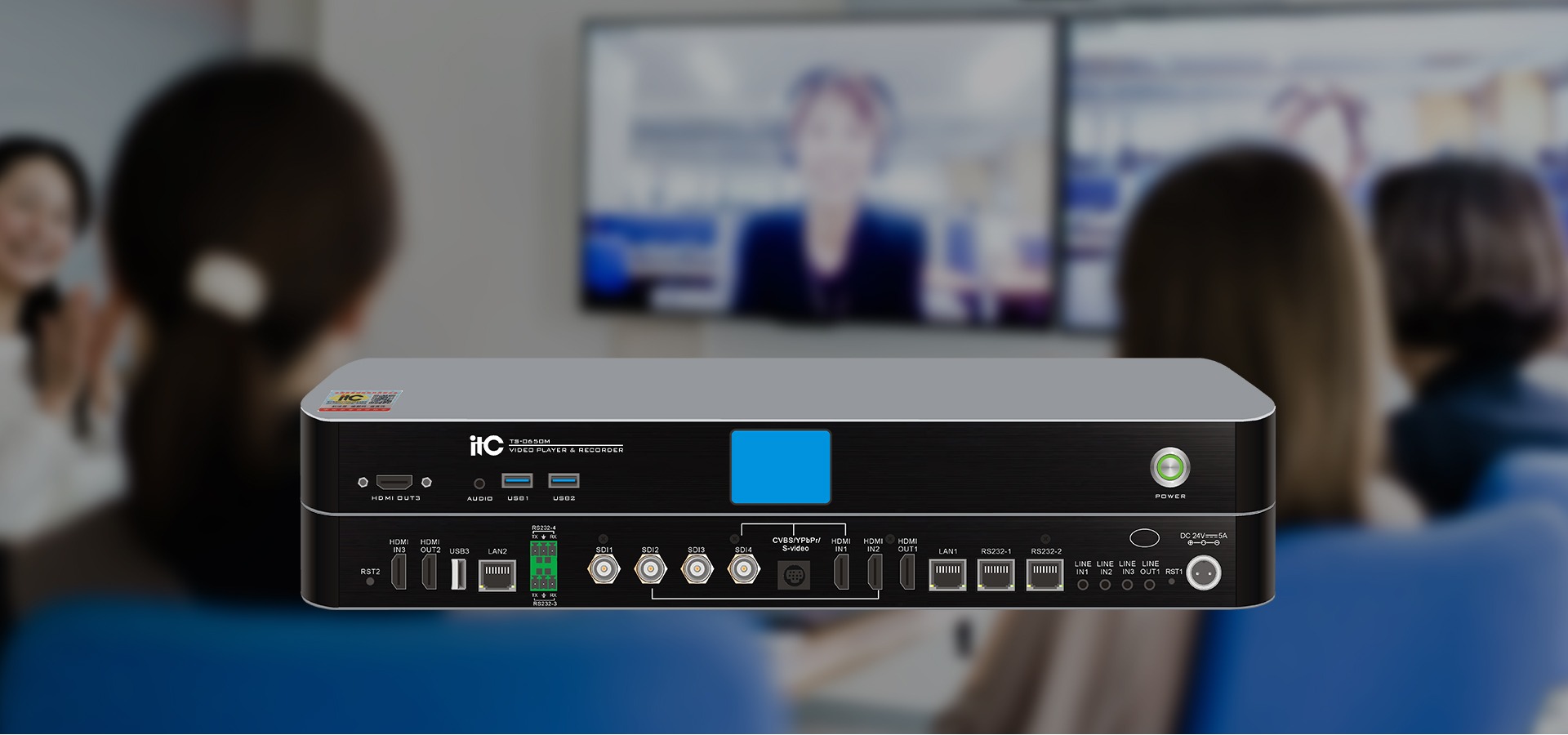 Product Detail
Video protocol
H.264
Code stream
256Kbps~12Mbps
Video output format
MP4/MOV/MKV/FLV/AVI/TS
Audio protocol
AAC
Live broadcast protocol
Support TS, RTSP, RTP and RTMP real-time protocol streams
Network protocol
Support TCP, UDP, RTMP, RTSP, FTP, DHCP, HTTP protocol
Video input interface
4 SDI HD video interfaces, 3 HDMI high-definition video interfaces, 1 composite video interface
Video output interface
3 HDMI HD video interfaces
Input resolution
1920x1080P60/P50/I60/I50/P30/P25fps
Input resolution
1920x1080P60/P50/P30/P25fps, 1280x720P60/P50/P30/P25fps,

720X576P60/P50/P30/P25fps

Audio input interface
3 3.5mm audio interfaces
Audio output interface
2 3.5mm audio interfaces (synchronous output)
Network port
2 Gigabit Ethernet ports
USB interface
3 USB 2.0 interfaces
Control port
4 RS-232 interfaces
Panel button
1×switch button
Storage
2TB
Power supply
DC 24V/5A
Power consumption
45W
Weight
4.2kg
Size
484×310×60mm (L×D×H)
Operating temperature
-10℃~55℃ (ambient temperature in a well-ventilated environment)
Relative humidity
20%~80% Relative humidity, no condensation
itc Headquater

Building NO. A13-1, Yiku Industrial Park, The Hills, Dongyi Road, Panyu District, Guangzhou, China 511492

itc Factory

NO.19 Chuangyuan Road Zhongcun Town, Panyu District, Guangzhou, China

Email itc

Call itc