Description
The LED display device adopts the split design of the screen and system, with highly integrated functions; it has the characteristics of long service lifespan, fast frame changing speed, high refresh rate, good uniformity, wide viewing angle, high grayscale, etc. It is widely used in lecture theatres, academic lecture halls, conference rooms in colleges and universities, and various display occasions.
Feature
Adopt no "lower forehead" design and ultra-narrow frame, with a screen ratio of up to 99%, beautiful and elegant. The aluminum alloy frame adopts an anti-collision rounded corner design for safer use.
With an ultra-wide viewing angle, the screen has a large viewing range, and the picture is still clear when viewed from any angle. High refresh rate, good picture continuity and high fluency.
Using a bottomless design, the module is attached to the cabinet, which can evenly conduct the heat generated by the lamp beads, effectively reducing heat radiation, and proving better immersive visual experience. No fan structure, the noise of the whole machine is ≤10dB.
Built-in dead pixel elimination algorithm, it can automatically identify failed lamp beads, and eliminate all caterpillar phenomena caused by open circuits.
The software is developed and customized based on the Android system. It has writing, browsing, sharing, and collaboration four functions. The operation is smooth and the application scenarios are rich. Built-in WPS, clock, welcome interface, calendar and other application software, and third-party APP applications can be added.
Built-in hidden antenna (WIFI, AP, Bluetooth), can realize Wi-Fi wireless Internet connection and AP wireless hotspot transmission at the same time. Support bluetooth 4.0, can connect Bluetooth remote control, Bluetooth mouse, Bluetooth keyboard, Bluetooth speaker and other peripherals.
For different conference application scenarios, it provides 4 scene modes: standard, soft, cinema, and video; you can customize and adjust the brightness, saturation, and contrast, so that document presentation, video playback, and remote conferences can all achieve the best display effect.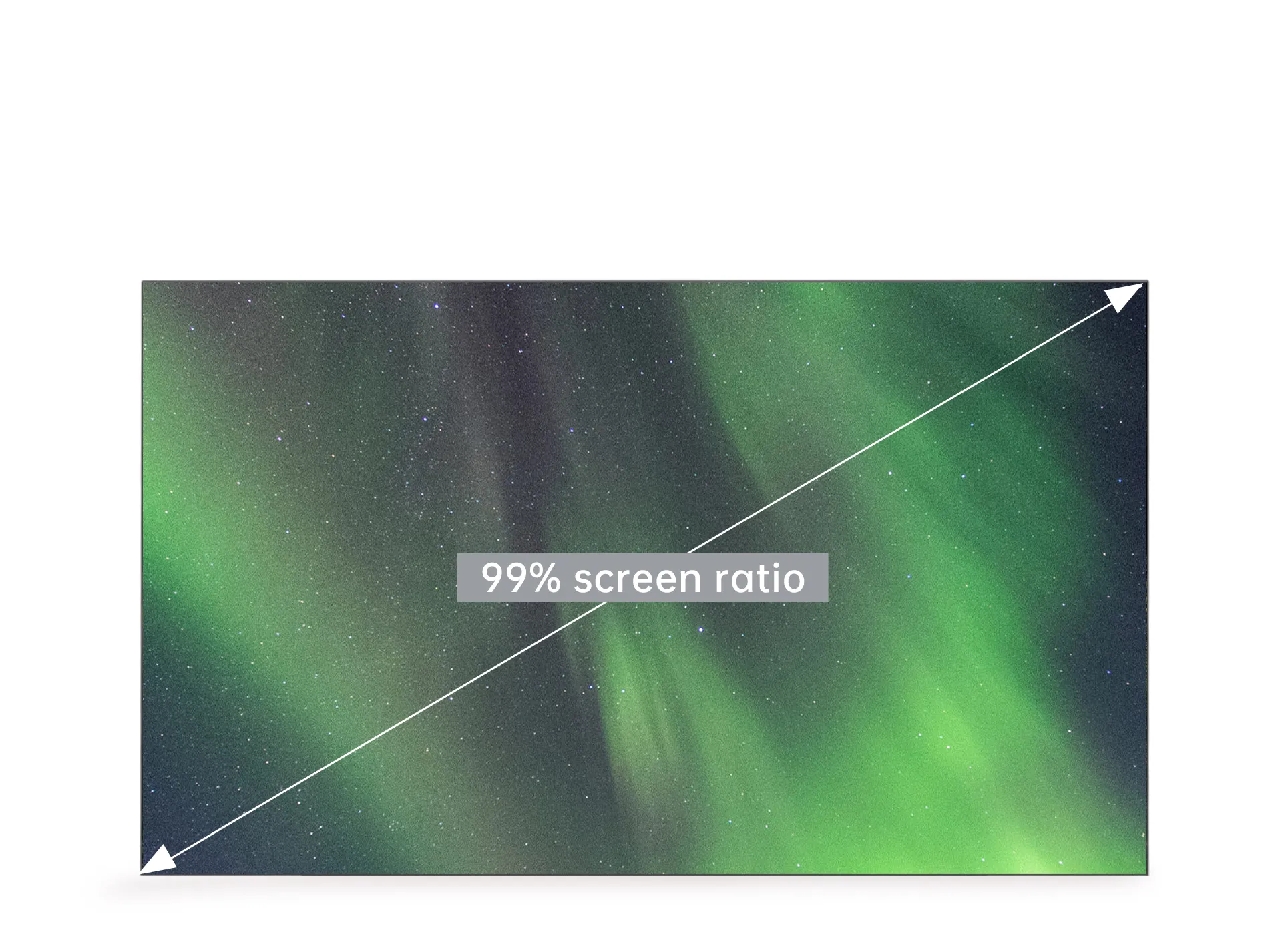 MULTI-LEVEL TECHNOLOGIES FOR PERFECT IMAGE QUALITY
Enhanced accurate voltage and built-in dead pixel elimination algorithm can
eliminate color drift and caterpillar phenomenon
presenting premium display effects.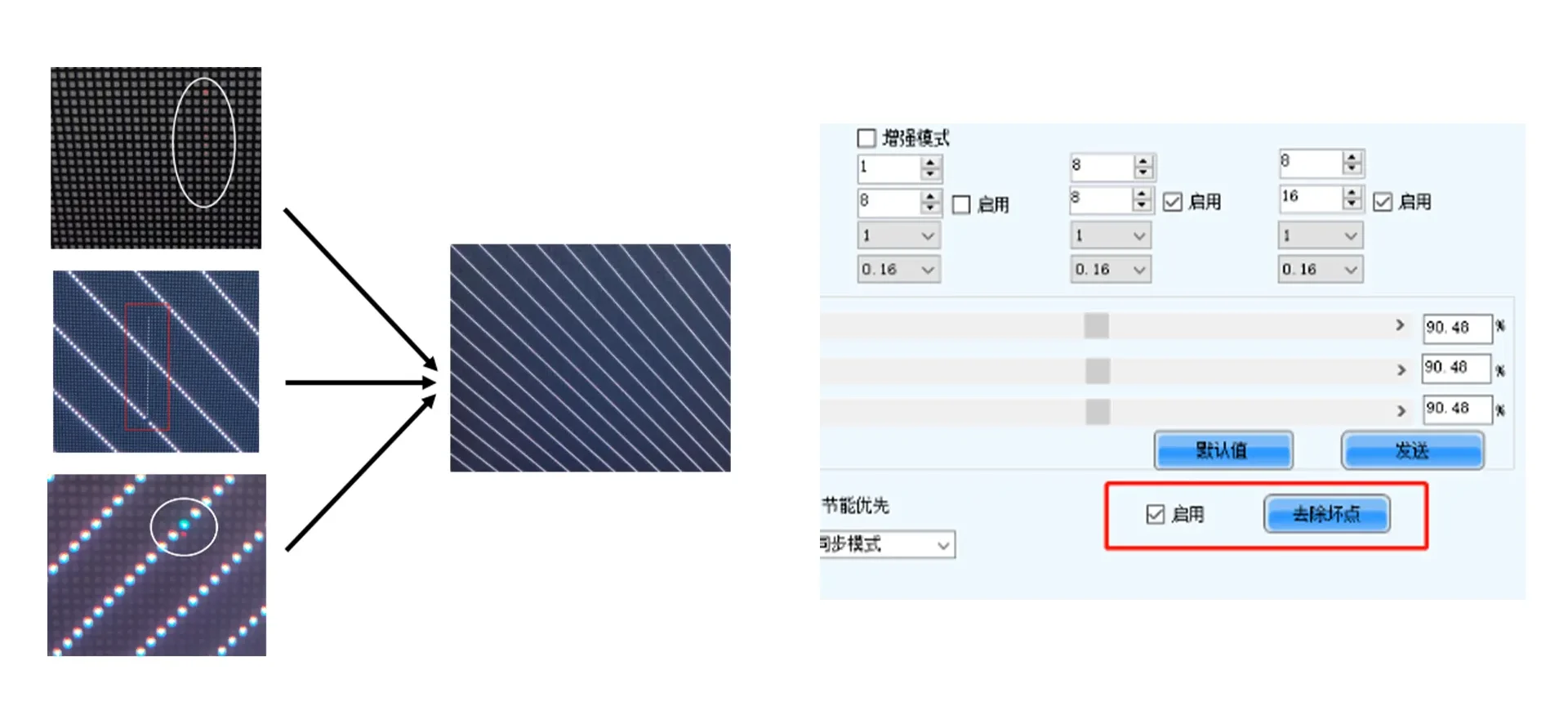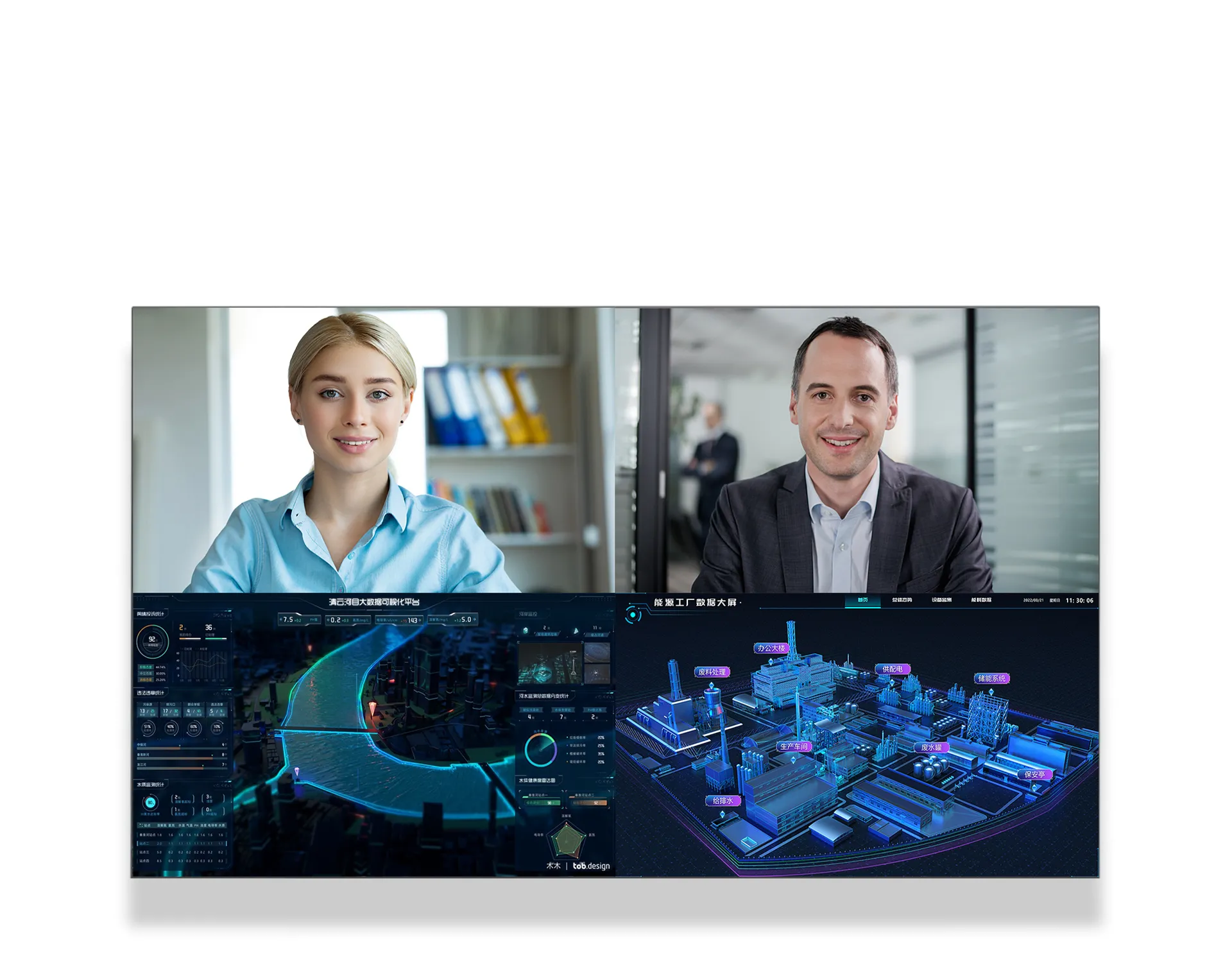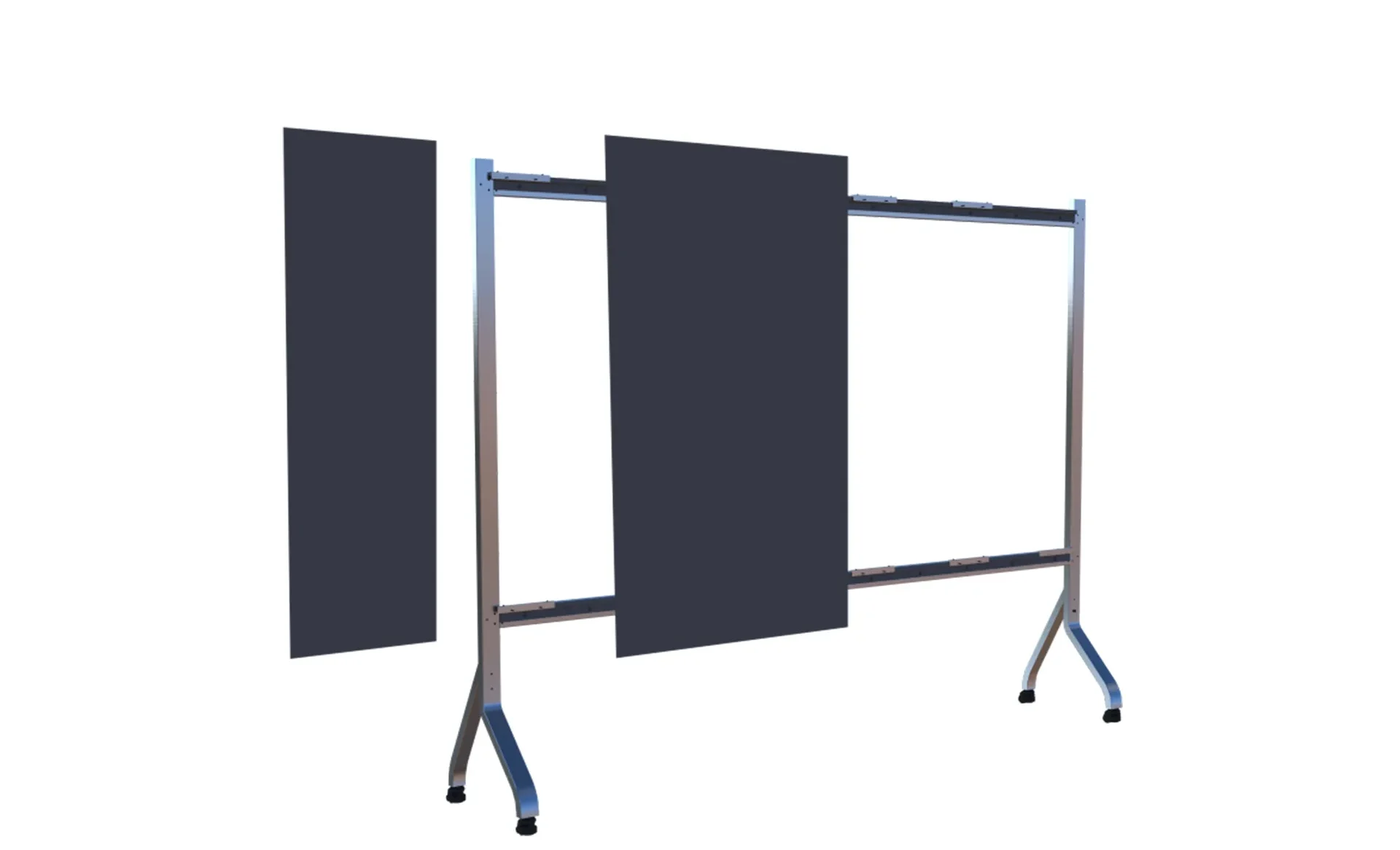 Processor and storage device:
| | |
| --- | --- |
| System | Android 11 |
| CPU | 1.8G 64-bit quad-core processor |
| GPU | MaLi G52 |
| Storage memory | 32G |
| Running memory | 4G |
Product Detail
| | |
| --- | --- |
| Model | TV-W110-YGA |
| Display size | 110 inch |
| Display resolution | 1920×1080 |
| Display screen size | 2440mm*1372mm (W*H) |
| Product size (with frame) | 2447mm*1379mm (W*H) |
| LED encapsulation | SMD1010 black light |
| Pixel pitch | 1.27mm |
| Resolution | 619414 pixels/m² |
| Lamp bead/IC | NATIONSTAR copper wire/high fresh rate |
| Pixel configuration | 1R1G1B |
| Module resolution | 120*270 |
| Module size (mm) | 152.5*343 |
| Cabinet resolution | 480*270 |
| Cabinet size (mm) | 610*343 |
| Cabinet weight | ≤5.3Kg/pc |
| Working voltage | DC+4.2V |
| Best viewing distance | ≥3.8m |
| Horizontal viewing angle | ≥175° |
| Vertical viewing angle | ≥175° |
| Maintenance method | Front maintenance |
| Drive device | Constant current drive |
| Refresh rate | ≥3840Hz |
| Frame rate | ≥60Hz |
| Scanning method | 45S |
| Brightness | 0-800CD/m² |
| Grayscale | 12/14/16bit |
| Contrast | ≥10000:1 |
| Attenuation rate (after 3-year work) | ≤15% |
| Brightness adjustment method | 0~100% |
| MTBF | ≥20000H |
| Lifespan | ≥100000H |
| Failed rate | ≤1/100000 and no continuous failed pixels |
| Storage temperature | -35℃~+85℃ |
| Working temperature | -20℃~+60℃ |
| Working voltage (AC) | AC 90-270V 50Hz/60Hz |
| Average power consumption | ≤733W |
| Maximum power consumption | ≤2200W |
| Cabinet material | Die-cast aluminum cabinet |
| Weight | 96kg (without mounting bracket) |
| Brightness uniformity | ≥99% |
| Protection class | IP5X |
itc Headquater

Building NO. A13-1, Yiku Industrial Park, The Hills, Dongyi Road, Panyu District, Guangzhou, China 511492

itc Factory

NO.19 Chuangyuan Road Zhongcun Town, Panyu District, Guangzhou, China

Email itc

Call itc