Description
It is an excellent audio adjustment device. It connects to the central controller via RS-232 serial port to achieve the adjustment of stereo volume and mute.
Feature
4volume adjustment module of independent audio channel.
Support balanced line level audio input/output.
The panel has a small keyboard, supports manual operation, and has LED indication function.
Control method: support R232 protocol control, used with programmable central controller, and fully support third-party equipment.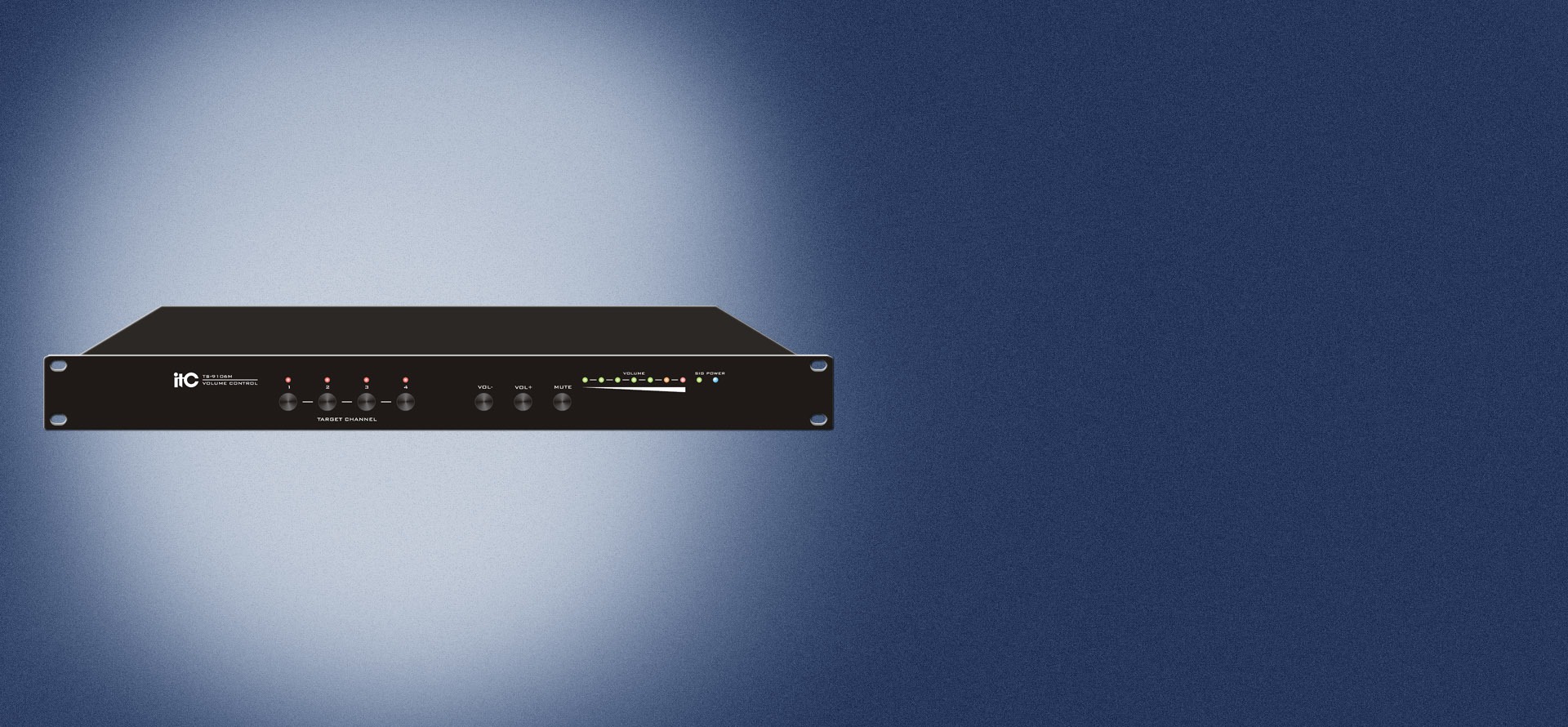 Product Detail
| | |
| --- | --- |
| Model | TS-9106M |
| Input Port | 5.8 European Terminal supports balanced line-level audio input |
| Output Port | 5.8 European Terminal supports balanced line-level audio output |
| Input Impedance of Volume Channel | 680Ω |
| Output Impedance of Volume Channel | 10Ω Total Harmonic Distortion : -85dB |
| Noise | -85dB |
| Input Level | 2VPP |
| Sound Channel Separation | -90DB Mute: -104dB |
| Uniformity | 80Hz-16KHz ±0.2dB |
| Attenuation Range | 0-76DB (Non mute, Maximum) |
| Frequency Response | 80Hz-16KHz (-3DB Minimum) |
| Power Specification | AC110-240V 50/60Hz |
| Dimension(L×W×H) | 484×209×44(mm) |
| Weight | 3.22Kg |
| Power Consumption | 1.8W |
itc Headquater

Building NO. A13-1, Yiku Industrial Park, The Hills, Dongyi Road, Panyu District, Guangzhou, China 511492

itc Factory

NO.19 Chuangyuan Road Zhongcun Town, Panyu District, Guangzhou, China

Email itc

Call itc