Description
It is a high-performance multifunctional UHD input box that can collect and encode video signals + audio signals and send them to the HD output box through the network. It supports optical fiber/network dual backup and USB pass-through, KVM and central control functions. It adopts desktop design and looks neat and beautiful.
Feature
Adopt aluminum alloy structure design, beautiful appearance, neat and
Using a distributed architecture, the failure of any node in the system will not affect the normal operation of other nodes.
Adoptultra-low power consumption design, supports dual power supply of POE and adapter, and the maximum power consumption is only 7W; good heat dissipation, quiet fanless design, and no noise during operation.
Using H.265 video coding technology, the compression efficiency is doubled, saving about 50% of bandwidth and storage; compatible with H.264 video coding.
Support adaptive capture and video encoding of videos of different resolutions, UHD-visual effects, lifelike picture quality, and up to 1080P resolution.
Support power off automatic recovery of configuration, no need to worry about data loss.
Support remote firmware upgrade of the input box through system background management without space limitation, reducing the work intensity of maintenance personnel.
Support one-key reset of dynamic IP function.
Support 1DVI-I video input port and 1 5mm stereo audio input port, support audiovisual synchronous transmission; video port supports HDMI/DVI/VGA video signal.
Support KVM function, support video window switching of control computer and large screen; support cross-screen mouse roaming function; realize cross-platform operation, including Windows, Linux, Mac and other system platforms.
Support dual stream transmission, support the transmission of HD code streams to the large screen output, and support the visual preview of the input signal screen on the operation terminal.
Support real-time screen preview and monitoring of the input signal, convenient for operation.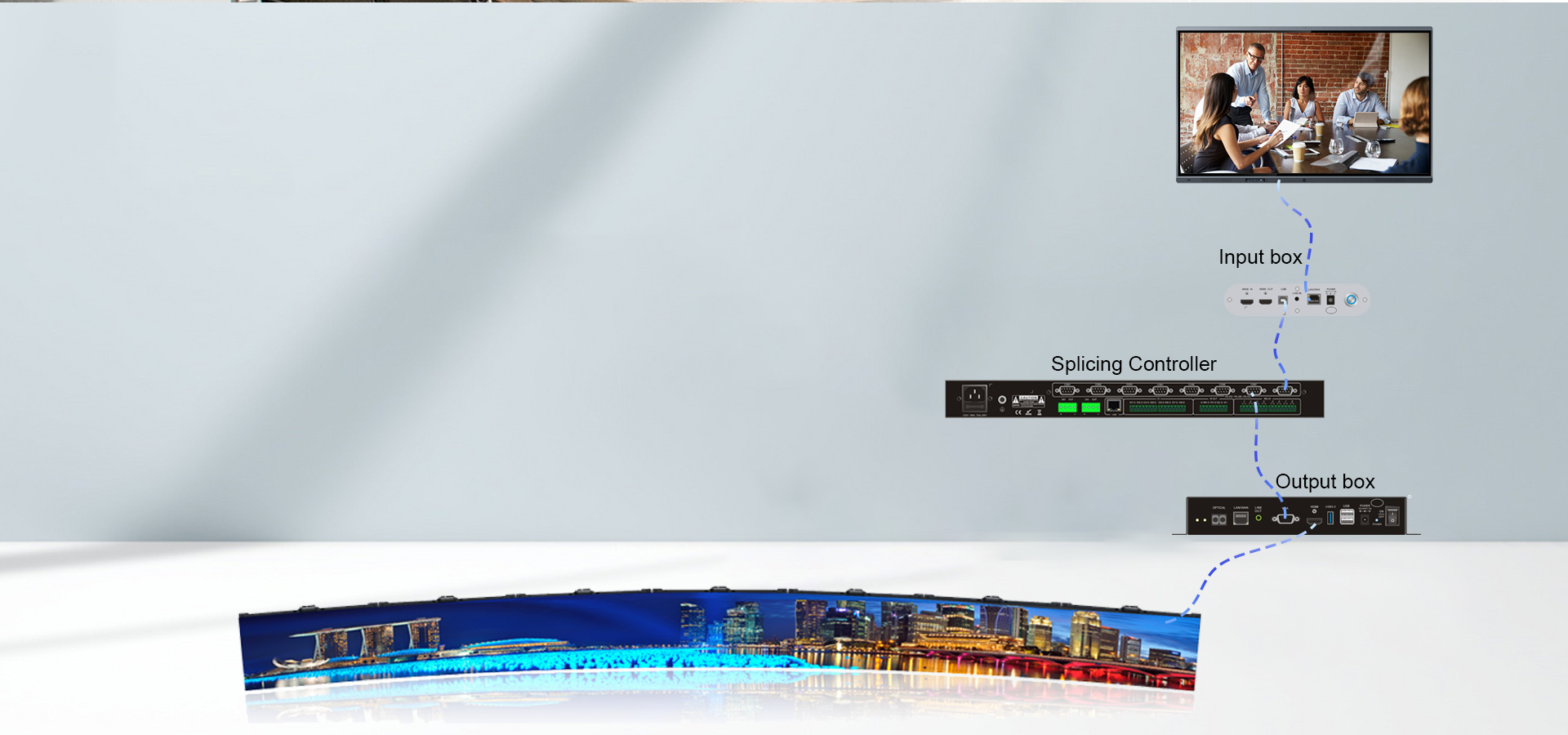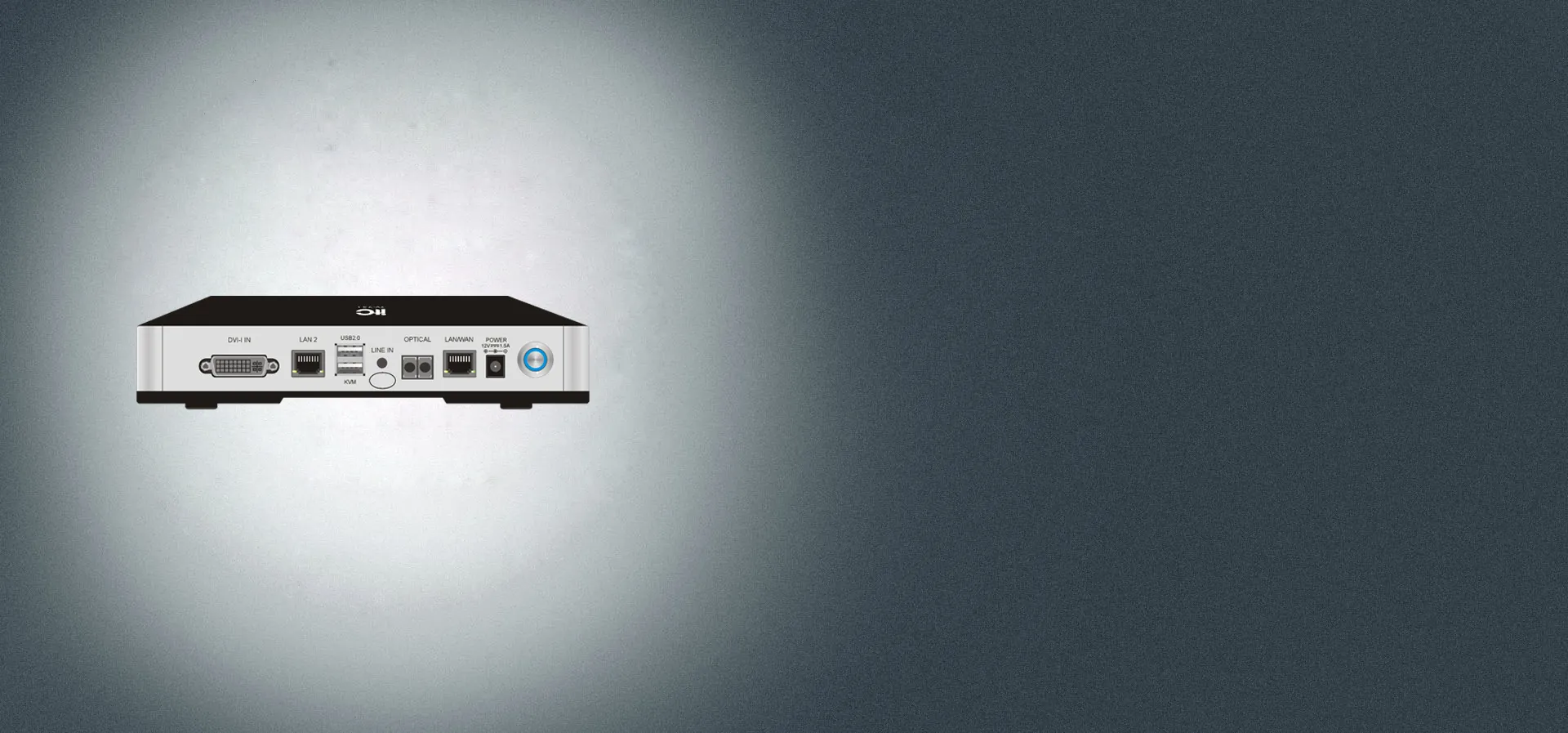 Product Detail
| | |
| --- | --- |
| Model | TV-731 |
| Processing capacity | Support 720P~1080P60 resolution |
| Codec capability | Support H.264/H.265 video encoding, AAC-LC audio encoding |
| Video port | 1 DVI-I video port |
| Audio port | 1 3.5mm stereo audio input port |
| USB port | 1×USB (KVM port), 1×USB (pass-through) |
| Network port | 2×RJ45, 10/100/1000Base-T |
| LAN/WAN port | Support video and audio, control, KVM signal transmission, support POE function |
| LAN2 port | Support USB data pass through function |
| OPTICAL port | Single-mode dual-core LC-LC fiber optic jumper |
| Serial port | 1 × RS-485, 1 × RS-232 |
| Infrared port | 1 × IR IN, 1 × IR OUT |
| I / O port | 2 × I/O port |
| Relay port | 2 × RELAY port |
| Indicator light | Running indicator, infrared signal input indicator, infrared signal output indicator, power indicator |
| Max power consumption | 7W |
| Ambient temperature | -10 ℃ ~ 45 ℃ (working state) -10 ℃ ~ 70 ℃ (non-working state) |
| Relative humidity | 5% ~ 90% (working state), no condensation |
| Weight | 1kg |
| Dimension | 222×11×40mm (W×D×H) |
itc Headquater

Building NO. A13-1, Yiku Industrial Park, The Hills, Dongyi Road, Panyu District, Guangzhou, China 511492

itc Factory

NO.19 Chuangyuan Road Zhongcun Town, Panyu District, Guangzhou, China

Email itc

Call itc