Description
The power manager aims to provide intelligent power management for various electrical audiovisual equipment systems. It is applied to small mobile performances, small and medium conference rooms, multipurpose halls and other occasions.
Feature
Adopt1U aluminum panel design, the overall appearance is beautiful; equipped with a power lock, support master/slave  Through the power lock of the master device, all slave devices can be turned on or off with one key.
Use high-efficiency switched power supply to make the efficiency of the whole machine up to 90%, adopt a reasonable internal heat dissipation layout, provide intelligent power control management, and support the settings of scheduled tasks.
Provides 8 power output sockets, the maximum output power of channels 1-4 is 3500W, and the maximum output power of all channels is 6600W. Among them, there are 4 sockets of 10A and 4 sockets of 16A, with a total current of 30A. Support real-time monitoring of socket power.
With a 2.2-inch LCD display, it supports the display of temperature information, real-time information of input voltage, time information, IP information, scheduled task information, etc.
Support PC client software management, support three-layer network protocol, support cross-gateway control and management.
Support scheduled programming for each power output to achieve fully automatic unattended power management.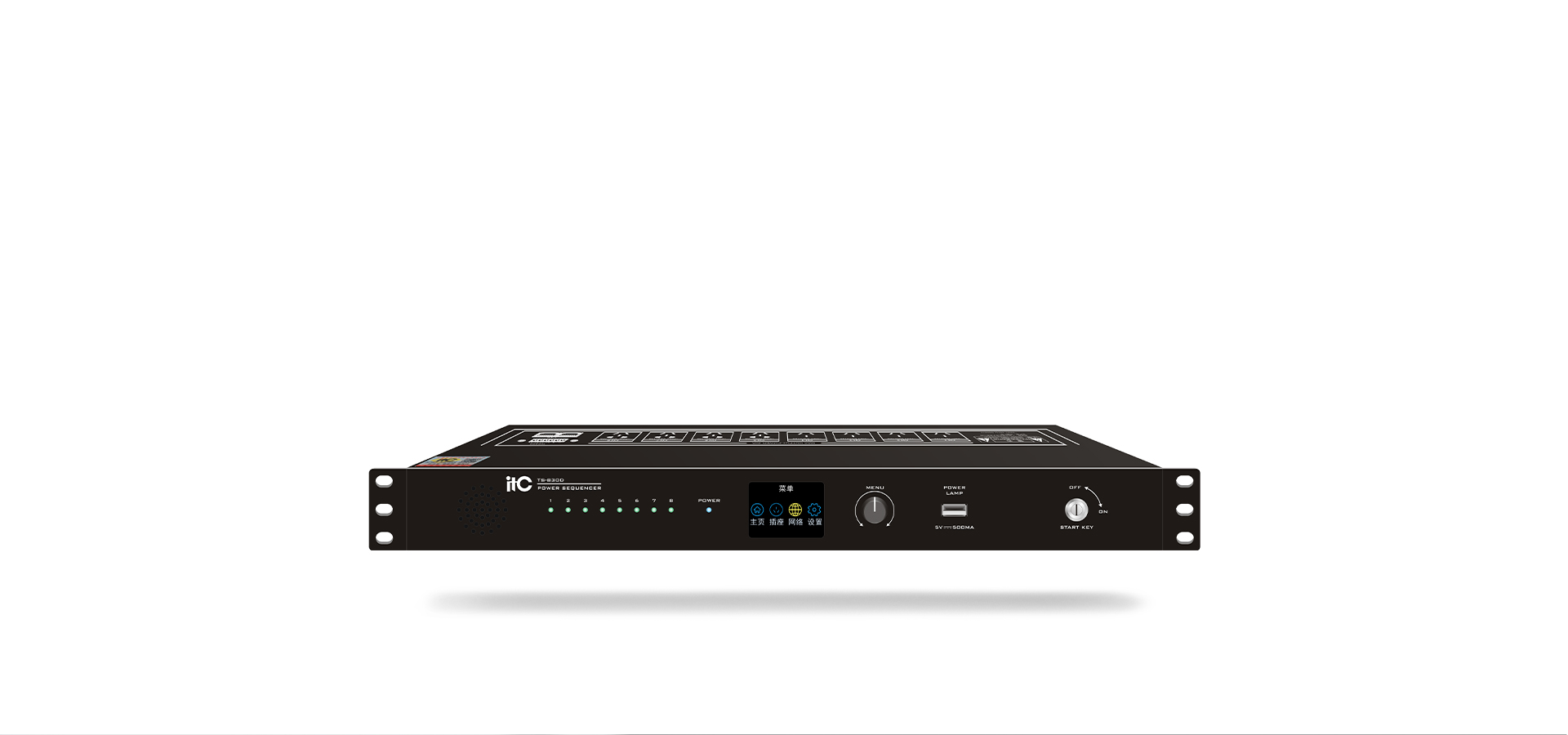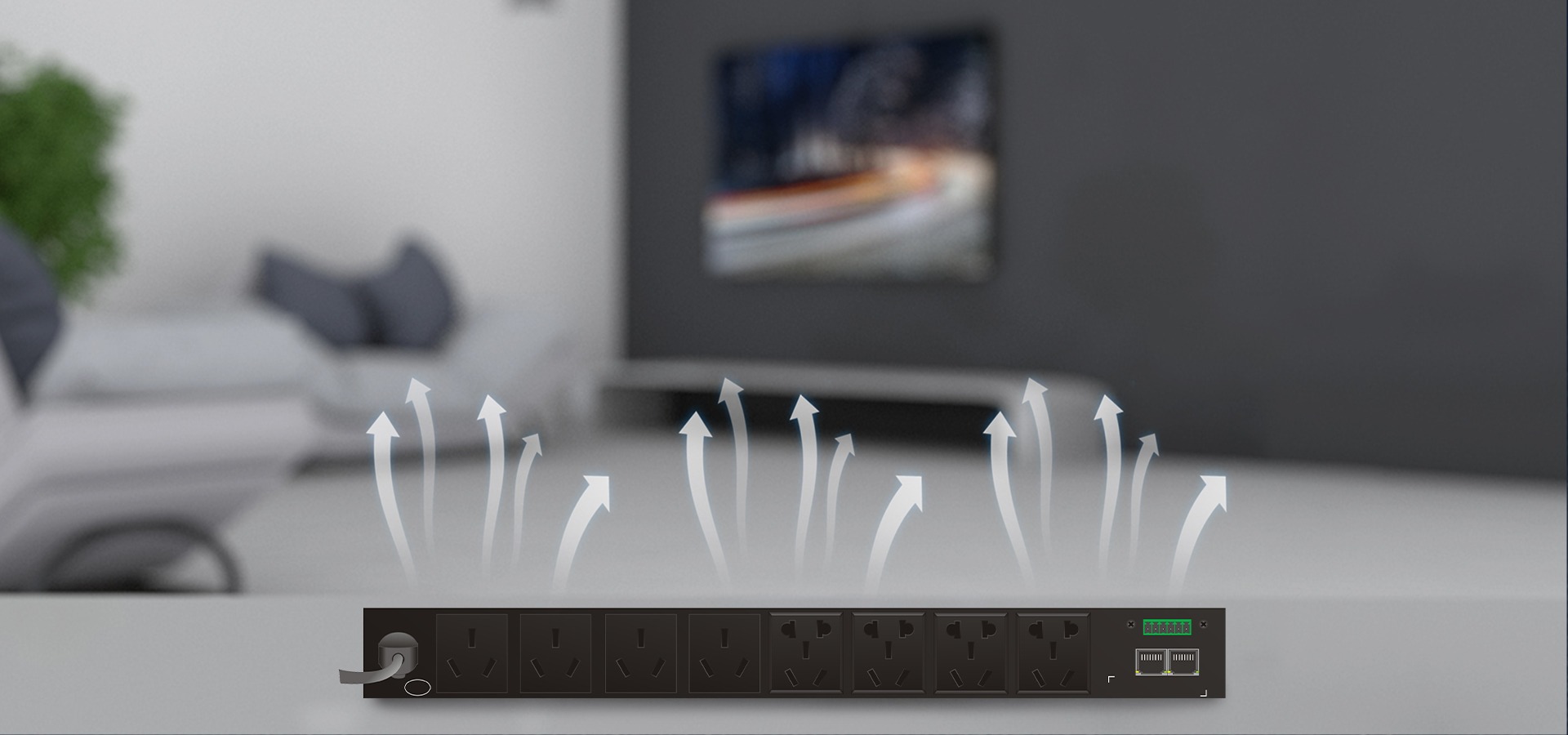 Product Detail
| | |
| --- | --- |
| Model | TS-830D |
| Rated output voltage | 220V~50HZ |
| Rated output current | 30A |
| Display | 2.2-inch LCD display |
| Sound monitor | Built-in monitor |
| USB port | 0.5A |
| External sensor power port | 15V±2V/0.1A |
| RS485 port | RS485-1: third-party port communication control; RS485-2: external temperature and humidity sensor |
| Controllable power supply | 8CH |
| Single channel delay time | Adjustable |
| Power supply | VAC50/60HZ30A |
| Single channel rated output power | 1-4CH 16A; 5-8CH 10A; total current 30A |
| Control mode | PC interface control, timed control, manual control, serial port control |
| Indicator light | Relay status indication, the indicator light is on when it is powered on,  and the light is off when it is powered off |
| Socket protection | Overload, short circuit |
| Dimension | 484*300*48mm (L*W*H) |
| Weight | 4.2kg |
itc Headquater

Building NO. A13-1, Yiku Industrial Park, The Hills, Dongyi Road, Panyu District, Guangzhou, China 511492

itc Factory

NO.19 Chuangyuan Road Zhongcun Town, Panyu District, Guangzhou, China

Email itc

Call itc