Audio Video Conferencing Solutions For Small/large Conference Room
Looking for a conferencing solutions room is a pretty simple thing to find when you're searching for them, this is usually because we would have set in our minds what is needed for a conferencing room.
You can find various versions online of those forms of conferencing solutions of gooseneck microphones and newer versions of solutions being table array microphones. When looking thoroughly at the differences between both conferencing systems and solutions and which might be the correct choice to go with, really depends on what reasonably application you're searching for as there are various things to appear out for looking on the applications from it being a little room, large room, sitting down the conference, or a variation of standing and sitting.
In this case, we are looking more into the larger conference rooms and what would benefit the layout of the room and use up space wisely, concentrating on the microphones that would be needed and how you as the client would specifically benefit directly from this solution once used.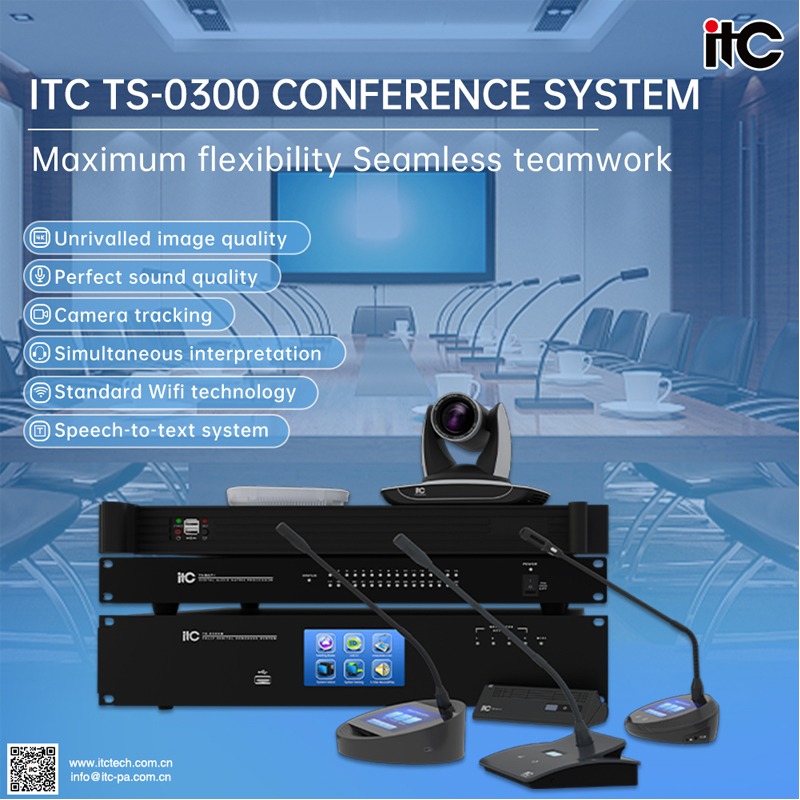 What Types of Microphones are Available at ITC?
Gooseneck Microphone
TS-W103/TS-W103A Digital Conference System Chairman Unit, with double network cable port and TS-W102/TS-W102A Economic Full Digital Conference System MIC unit staring at the Gooseneck mics, have a sleek style with superb performance and maximum flexibility, the proper addition for conference rooms and the other similar needed applications. Offered together with a wired or wireless choice to make a choice from that keeps all the choices hospitable find that perfect solution for conferencing installations.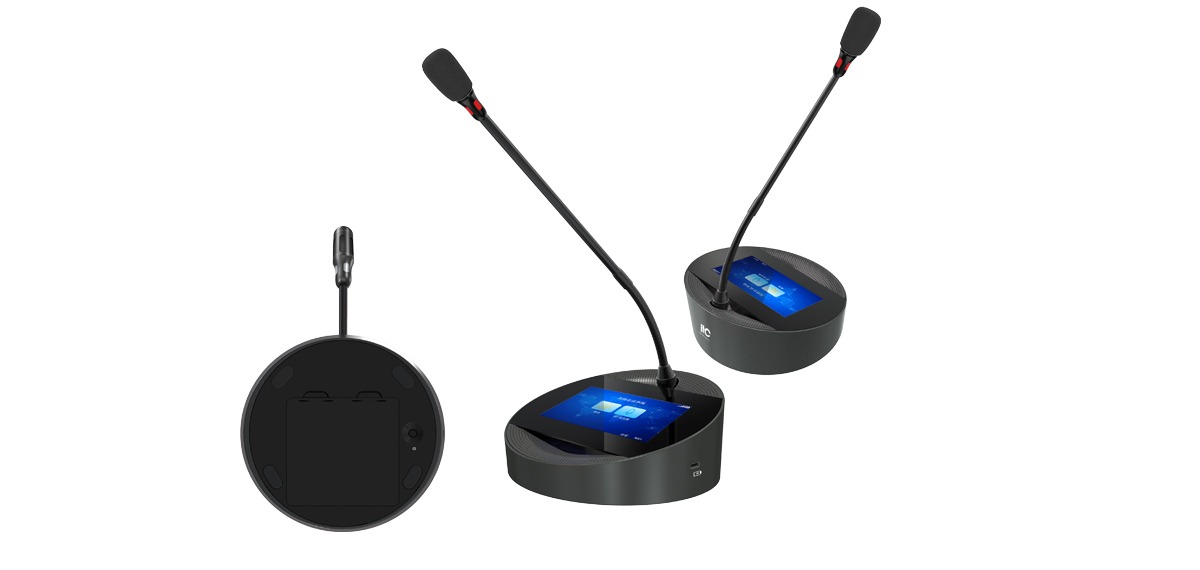 Also, itc has different lengthed short microphones TS-0304A/TS-0304, the pickup distance of short mic is about 30-40cm, and the long mic is 50cm.
The microphone units have a digital-analog dual backup function, including a digital transmission link and an analog backup link. The two microphone links are completely independent. When the digital transmission link fails, it automatically switches to the analog backup link. They adopt 100M network transmission and connect with the controller through the POE switch. The long-distance transmission will not have any impact on the sound quality.
Can be used in other applications apart from the conference rooms such as a religious areas, courtrooms and many more.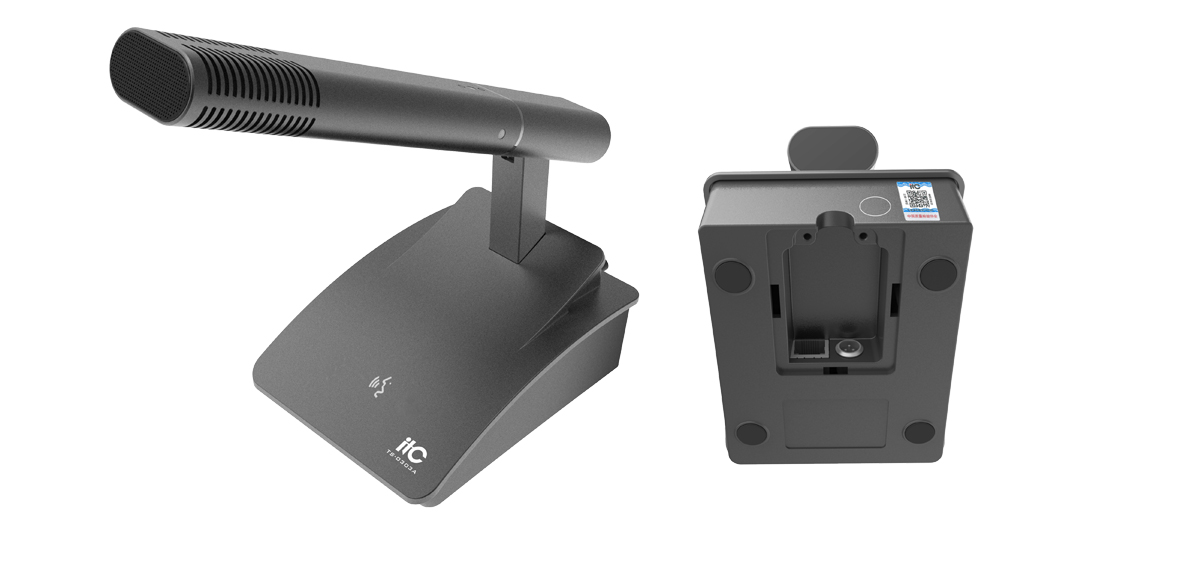 Table Array Microphone
The table array  TS-0212/TS-0212A 5G WIFI Line Array Chairman Unit, 50cm pickup distance captures all the required audio and provides its flexible features in various A/V conferencing environments being boardrooms, huddle rooms, and such spaces that require that extra boost to listen to what's needed to be said.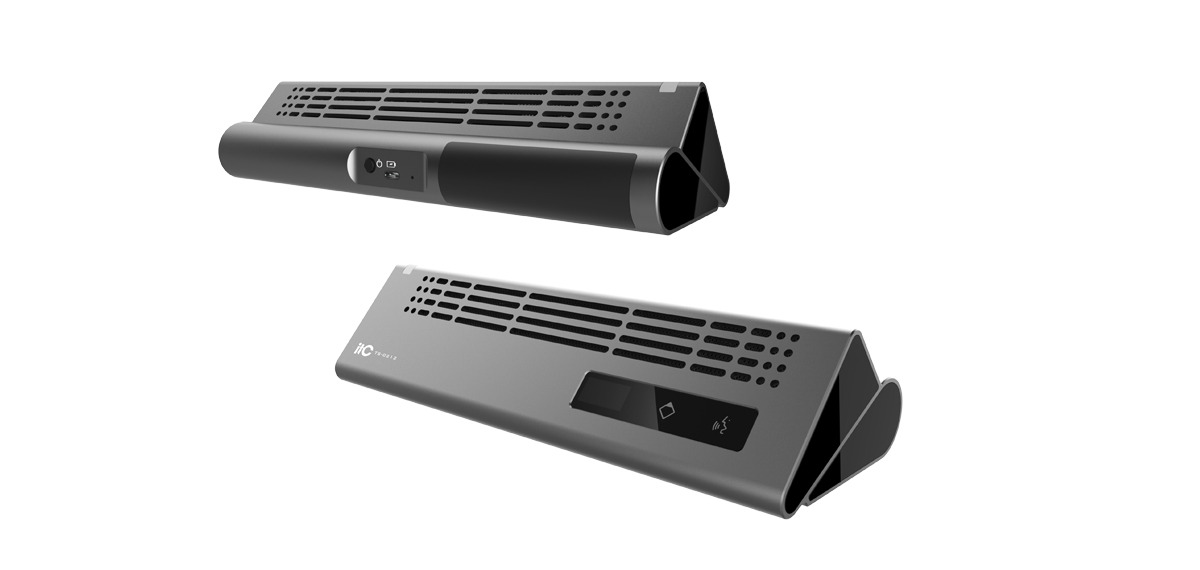 In addition to the above microphone models, ITC has a number of microphones available for different conference room scenarios. Such as round table meeting room 、 square table meeting room 、multi-function hall、 banquet hall 、 lecture hall and more places.
After reading the different conferencing solutions, it should give you a clearer image of each system and which would be the best option for your given areas. Each has its own advantages that they can accommodate and help enhance the areas that they are set up. It is best to test out each solution and see their benefits yourself as first-hand experience is the best way to make decisions. Get Audio Conferencing System from itc in good quality.