Application Solution for Large Conference Room Meeting Systems
Large conference room meetings primarily focus on leadership presentations, collective training, and work reports. With a significant number of attendees, these meetings have great communication power and influence, demanding high quality and effectiveness. Enhancing communication efficiency in large conference settings to make them more efficient and seamless has always been an important consideration.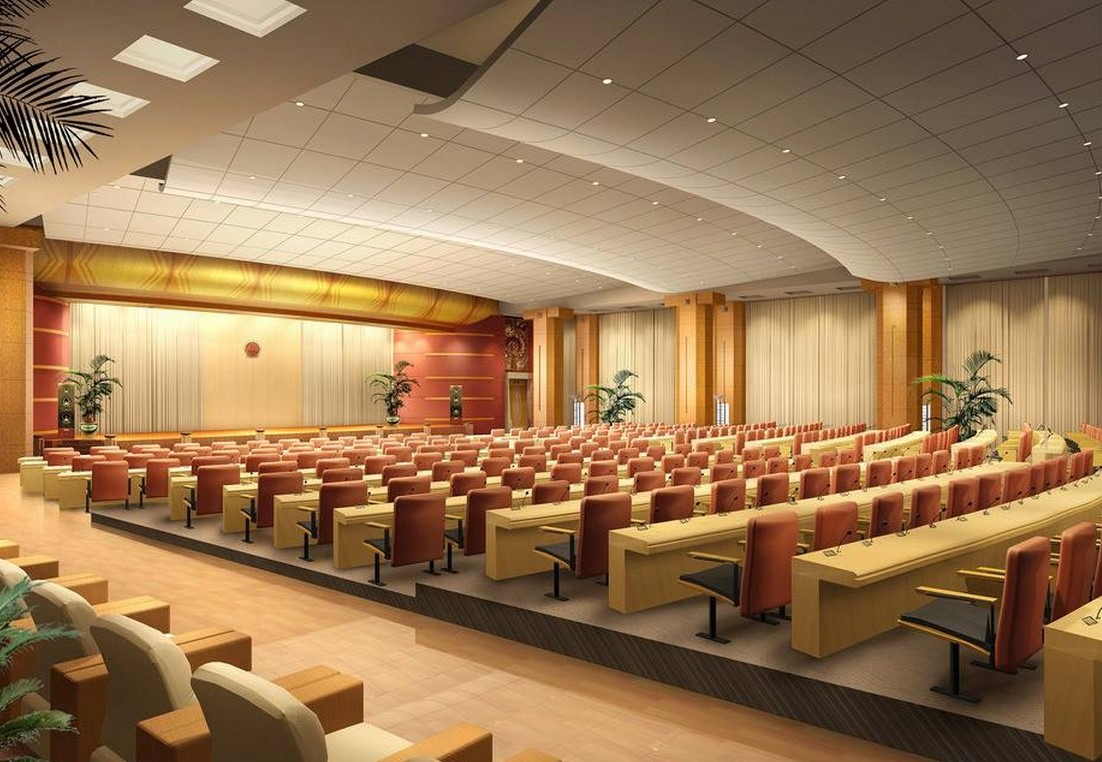 Achieved Results of Solution
The itc's large conference room meeting system strictly adheres to the requirements of "efficiency, intelligence, and environmental friendliness." It is designed according to the indoor style and relevant design standards of large conference rooms. The system incorporates modern communication, audio, video, and software technologies. Through intelligent voice control, remote control, and paperless system configuration, the system enhances the intelligence, communicability, fluidity, and controllability of large conferences.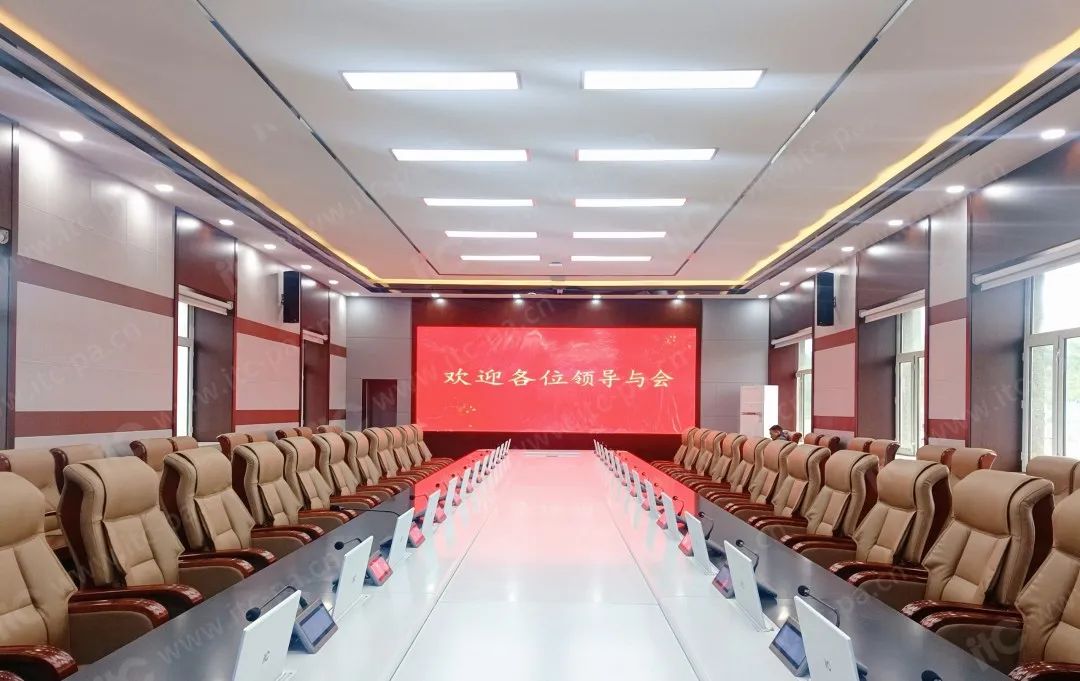 Specific Functional Features:
The chairman unit supports voice control mode, facilitating leaders' speeches. It also has priority functions to mute all representative microphones during a speech.
The conference microphones are embedded with touch buttons, eliminating keypress noise, and featuring a sleek and clear design.
Through the central control host, various control devices in the conference room can be remotely controlled, eliminating the need for multiple controllers.
A paperless meeting system is implemented, covering pre-meeting, in-meeting, and post-meeting processes, providing high-quality meeting services. The system supports meeting registration.
Various commonly used meeting functions are available, such as voting, short message notifications, electronic whiteboards, handwritten annotations, and chairing functions.
The main venue and sub-venues can hold 1080P60 full HD video conferences, supporting up to 120 terminals simultaneously.
Multiple terminals can join the conference, including SIP phones, IP cameras, PC computers, mobile apps, and more.
Utilizing H.264 High Profile HD encoding and decoding technology effectively solves bandwidth bottlenecks. A 1 Mbps connection can support a 1080P30 high-definition conference.