What is Paperless Conference System?
Aiming at the traditional conference mode, it has many problems, such as low efficiency, poor adaptability, single manifestation, complex equipment operation, serious waste of resources and hidden dangers of security and confidentiality.
Adopt the latest network communication technology, itc paperless conference system exchange and share various material by paperless, audio and video documents, pictures, etc. It also provides other powerful conference functions such as sign-in, voting, information communication, conference service, attendance management, conference management, and so on.

With rich functions, but simple and intuitive interface, the itc Motorized Paperless Touch Screen Lifter is easy, stable and reliable operation, which can help conference organizers greatly reduce the work pressure, easy to realize on-site control of the meeting, improve the conferencing efficiency, meanwhile, to save a lot of costs for printing and projection equipment. It is in full compliance with low-carbon, environmental philosophy.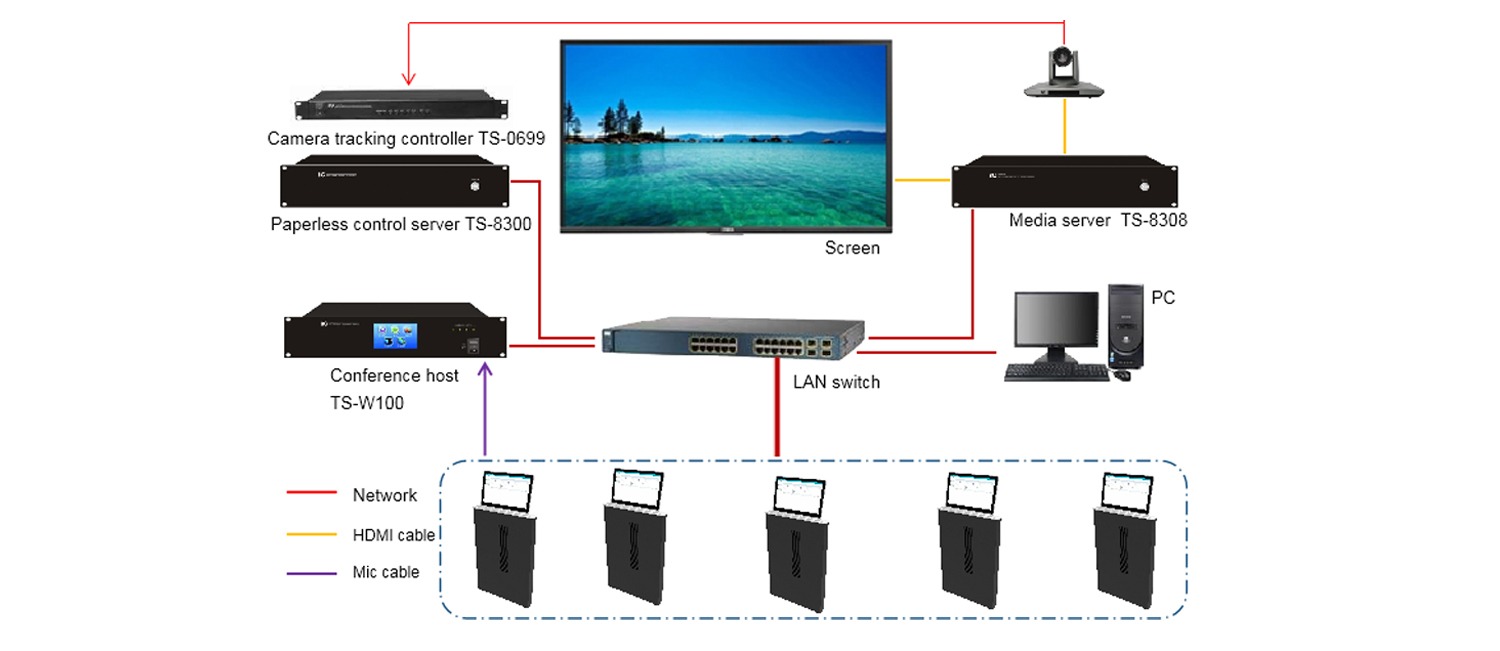 The paperless conference terminal (with or without a digital speaking unit) is connected to a paperless control host through the network to form a complete intelligent interactive paperless conference system. With media server, the camera video can intelligent interactive with paperless conference system.
The connection between the retractable monitor system equipment is simple, through the network cable connection, the composition of local area network can realize the function of paperless, greatly reduce the construction complexity, that is, to improve the stability and maintainability of the system.