itc Trademark was included in Key Trademark Protection List
Warm congratulations!Guangzhou Baolun Electronics Co. Ltd.
itc trademark was included in
2021 Key Trademark Protection List
in Guangdong Province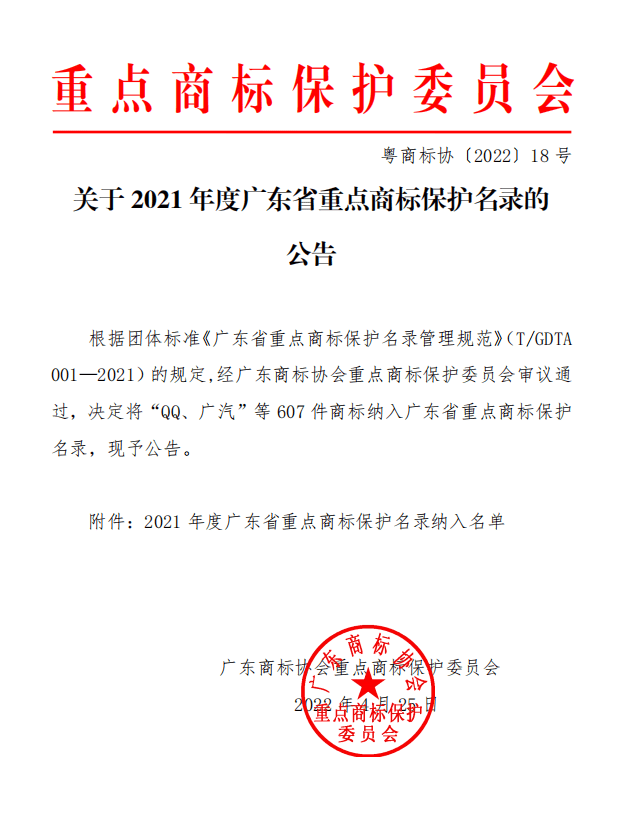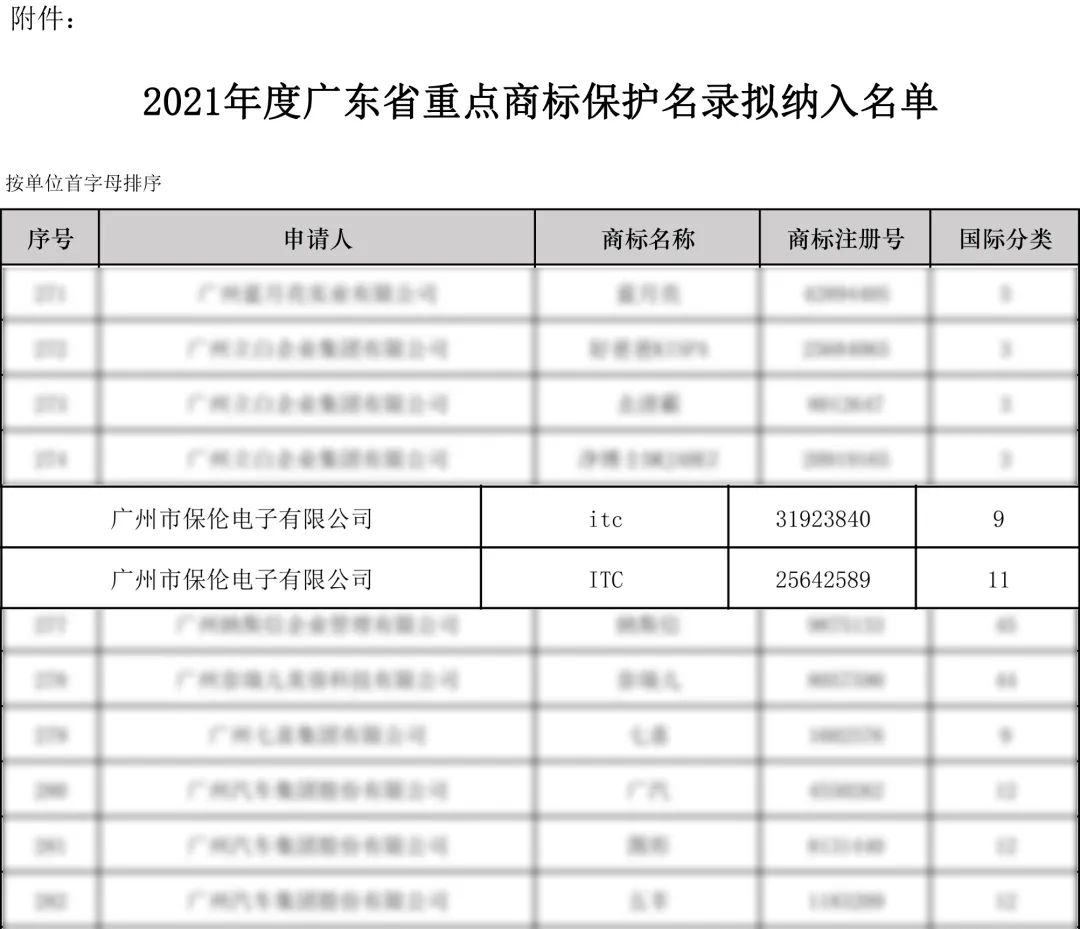 On April 25, 2022, the 2021 Key Trademark Protection List in Guangdong Province was officially announced. A total of 1,287 application materials entered the expert review process in this event. Through the review of the Commercial Insurance Commission, 607 trademarks were finally included in the protection list. The "itc" and "ITC" (Guangzhou Baolun Electronics Co., Ltd.) stood out and emerged as key protection trademarks.
What is Key Trademark Protection List?
"Key Trademark Protection List in Guangdong Province" established by the Key Trademark Protection Committee of the Guangdong Trademark Association aims to protect the trademarks with high popularity and market influence, that are easily counterfeited and need to be strengthened.
The role of Key Trademark Protection List
"Key Trademark Protection List" will further enhance the market influence of well-known trademarks, and provide more favorable protection for trademarks, which is of positive significance.
Trademark popularity is a positive effect formed by the continuous accumulation of goodwill through the use and publicity of the trademark, and it is a positive reaction of the relevant public to the trademark. Entering the "Key Trademark Protection List" can be used as a reference for the court to determine that the trademark has corresponding reputation. In trademark administrative or civil cases, strong protection attitude is adopted for trademark that does have high reputation."
Key Trademark Protection List in Guangdong Province" can effectively prevent well-known trademarks from being infringed and counterfeiting in the market through key protection by relevant departments, effectively protecting the legitimate rights and interests of trademark owners.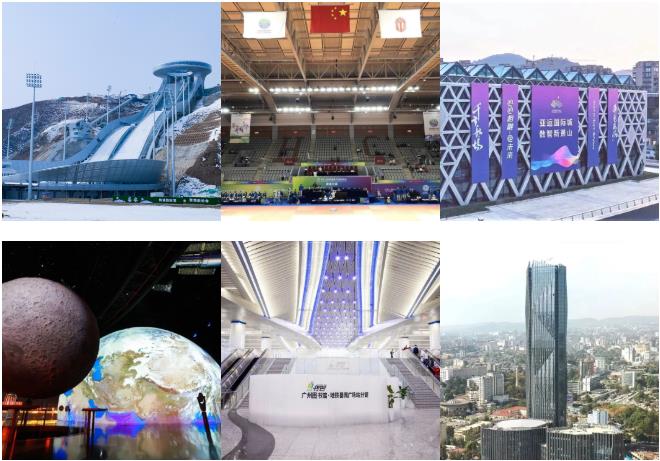 After 29 years of hard work, itc has been rooted in audiovisual and lighting field, moving forward with focus and professional technique, adhering to core technology innovation and independent research, providing high-quality products and services, and helping the development of various industries. itc has become a benchmark brand in audiovisual and lighting industry.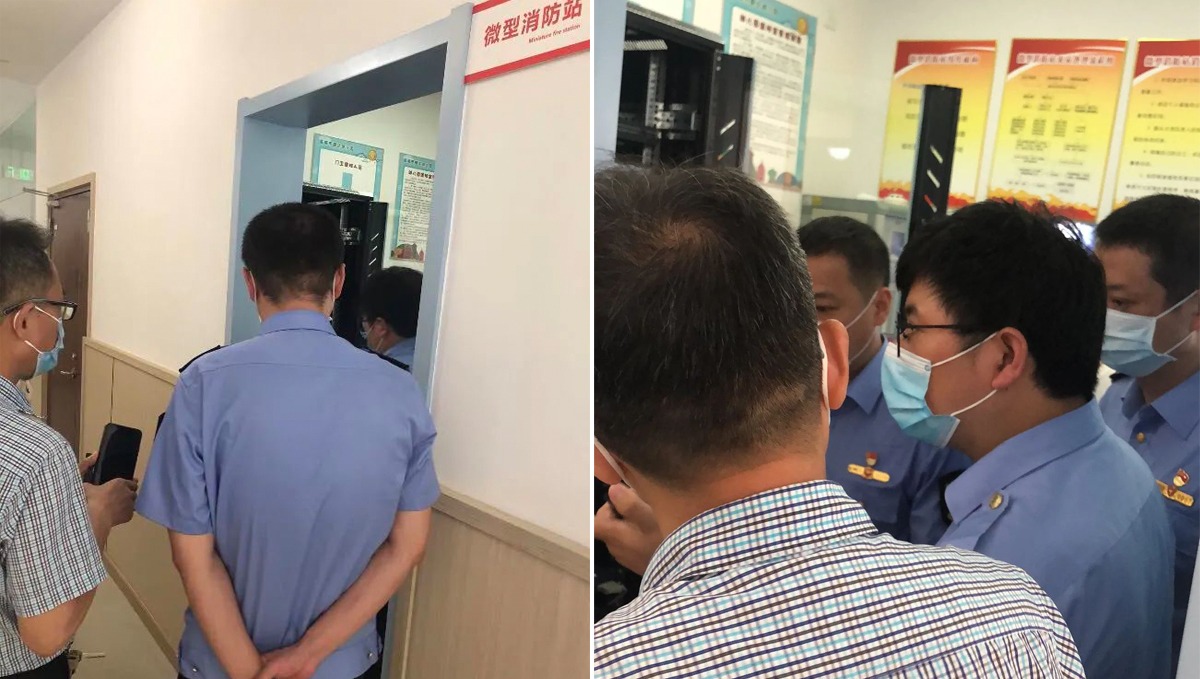 All along, we strive to protect the rights and interests of consumers while doing our best to maintain product quality. In order to safeguard the basic rights and interests of "itc" brand and our customers, itc has fully entrusted a law firm to crack down on counterfeiting, whether online or offline. At the same time, itc, together with market supervision, public security, courts, news media and other relevant departments, has carried out comprehensive rights protection and anti-counterfeiting actions, which have achieved remarkable results and effectively curbed the entry of counterfeits into the market.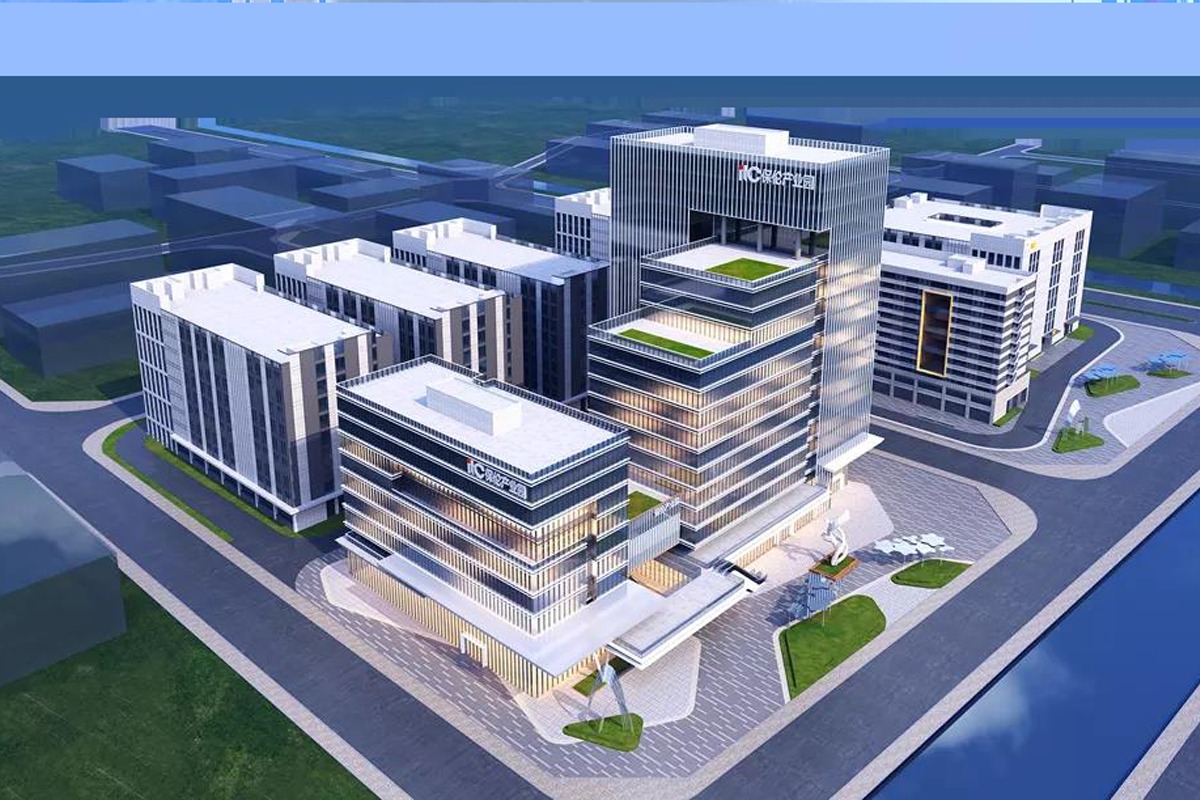 In the future, under the empowerment of the Key Trademark Protection List in Guangdong Province, itc will continue to strive forward in the direction of technological innovation, defend the national brand with independent innovation, and provide high-quality products to customers.