7 Advantages You Need to Know about itc HD Matrix System
The HD Matrix System is the soul and nerve center of the whole conference system, through this system in the whole conference system, the operation is more convenient and more human. As the interactive switching center of multimedia conference system, video matrix mainly realizes the switching display control between multi-channel information source and multi-channel display, and the video image can be switched from any input channel to any output channel, which can realize one-to-many and many-to-many switching control.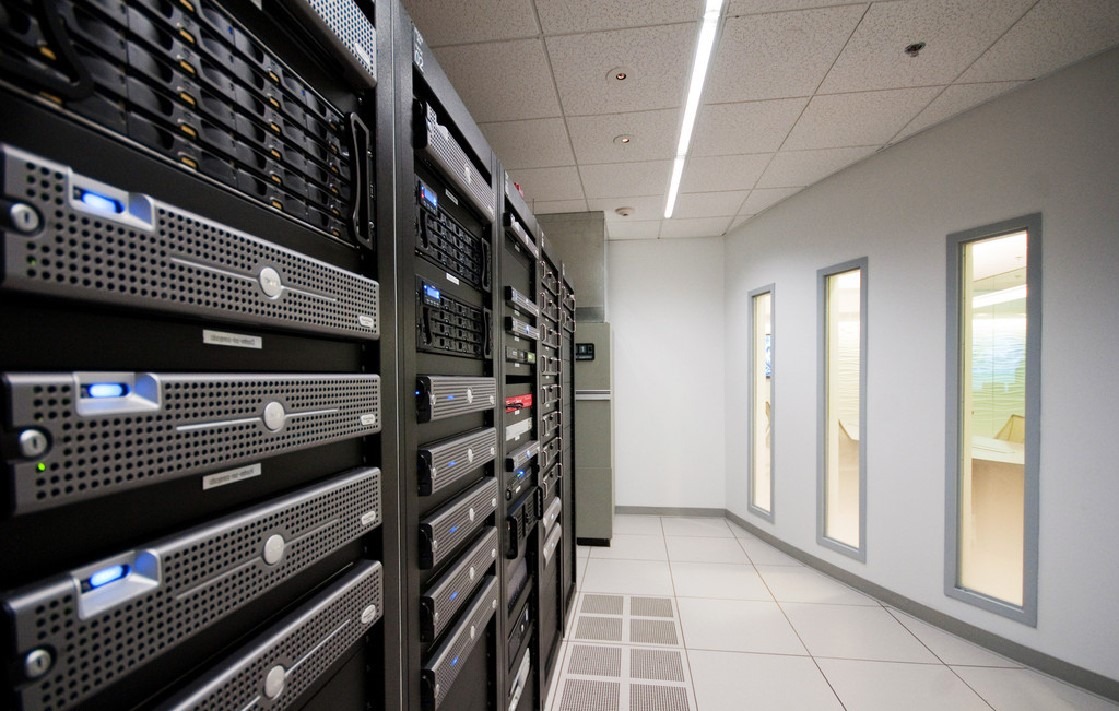 At the meeting, tend to have access to a large number of video signal sources, such as computers, DVD video, paperless conference systems, video conference systems, video cameras, monitoring, etc., In the conference room, often need to display screen, secondary display, such as to enlarge the picture, or watch the live broadcast, video, etc., For example, the use of LED large screen, TV, projector and other equipment, through this system in the whole conference system, the operation is more convenient, more humanized; As shown in the figure, the left side is the input end and the right side is the output end. During the whole meeting, signal switching can be carried out through the Android mobile phone APP and the computer, and audio and video signal mixing can also be supported, such as video playing and synchronous transmission of audio and video signals, so it is also called HD audio and video mixing matrix.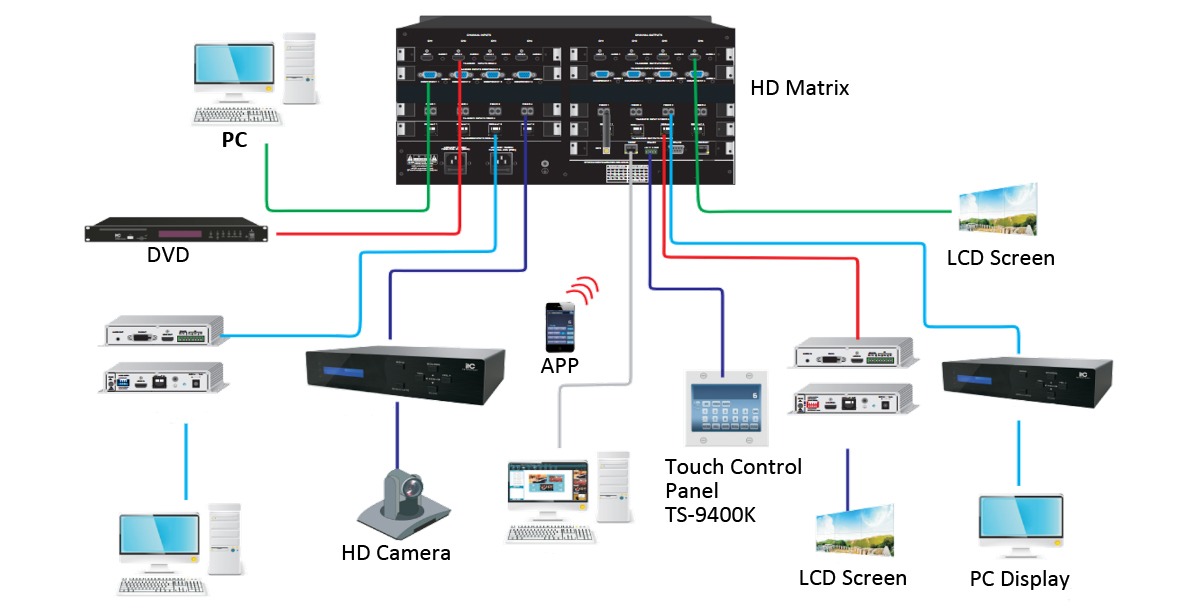 Let's take a look at the advantages of the itc HD matrix
It supports 4 channel, 8 channel, 16 channel, 32 channel , 72 channel and 144 channel input/output, and matches different boards according to the demand to meet the demands of different projects;
Support various types of video formats, and each interface can be seamlessly switched;
Support automatic saving and switching configuration after power failure, no need to reconfigure after power supply recovery;
With one RJ45 network port, it supports remote control through software platform;
RS-232/485 interface is provided to realize compatible control with central control system.
When the screen is switched, it is displayed instantaneously without jamming or black screen.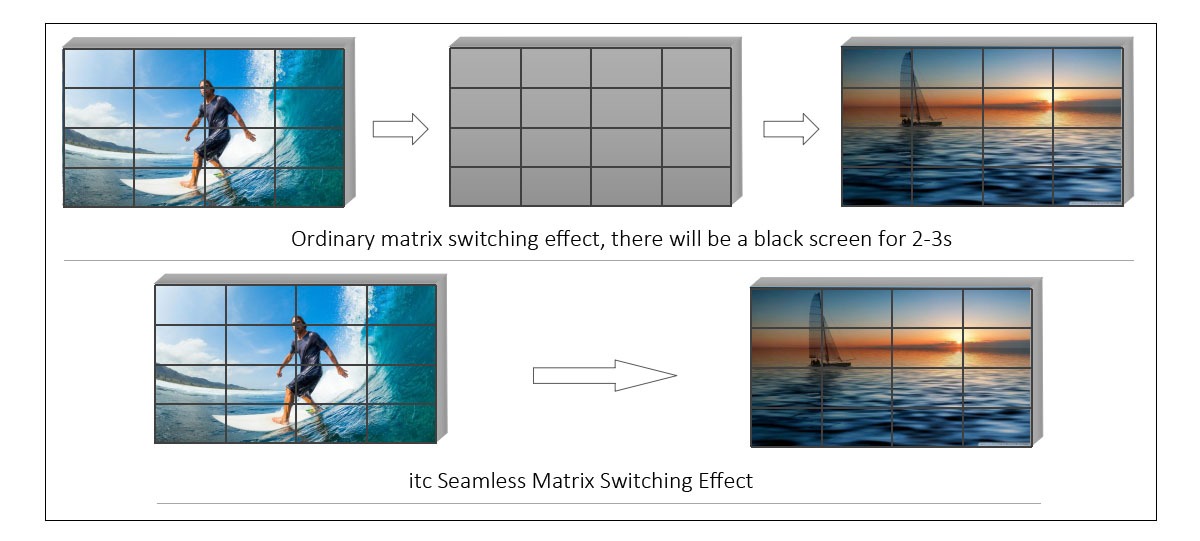 Audio and Video Synchronization
Support synchronous switching of audio and video signals, with fast switching response;
There are many types of signal conversion interfaces, which support arbitrary conversion of HD and SD interfaces.

HD acquisition, custom output;
Full HD digital signal transmission, support UHD 4K resolution input and output;
Support 1920x1080P@24_24bit 3D format.

The Input/Output board supports mixed switching of CVBS, svideo, component, VGA, DVI, HDMI, SDI, HDBaseT network port, fiber and other signals;
Support add/remove audio function;
Both external audio output and HDMI embedded audio output can be selected.

Ultra Long Distance Transmission
Support HD baset transmission and optical fiber transmission, simplify wiring and simple installation;
1080p HD uncompressed video signal can be transmitted with a single network cable or optical fiber;
The transmission distance of multi-mode optical fiber is 300 meters, the transmission distance of single-mode optical fiber is 20 KM, network cable transmission distance is 150 meters.

It can be operated remotely by PC to improve system security and work efficiency;
One set of mouse and keyboard can control multiple screens, modify and switch signals.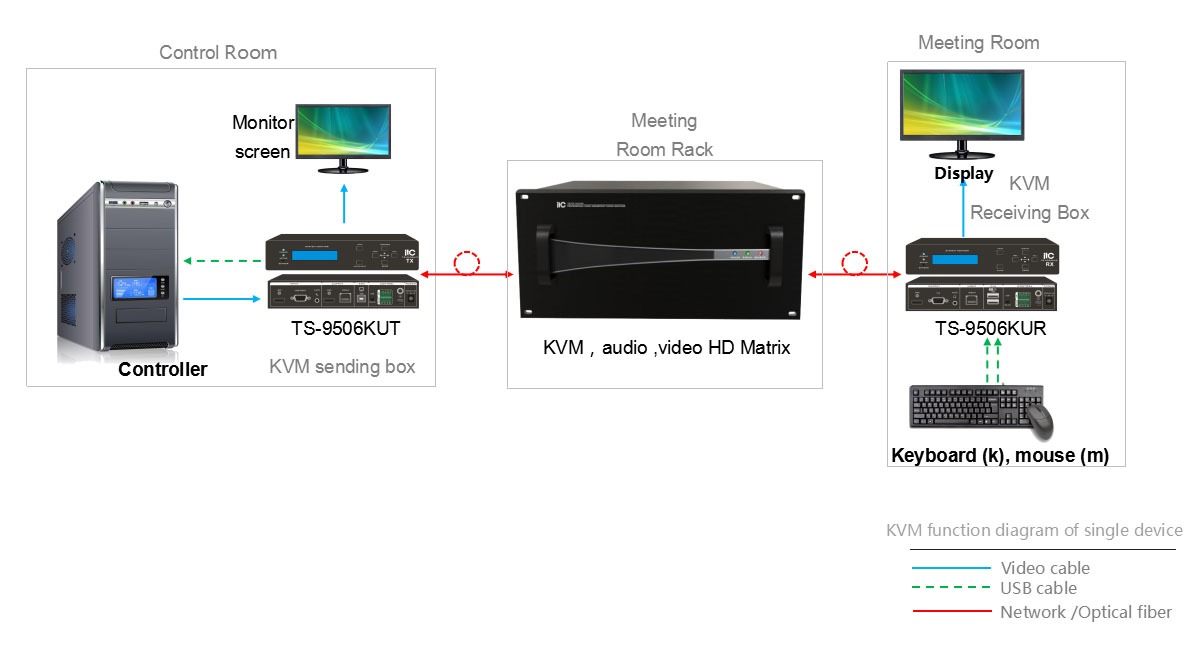 HD KVM Reciever/Transmitter

So the HD matrix system has a wide range of applications, widely used in all levels of people's congresses, government agencies, international conferences, public discussions, group boards of directors, high-star conference rooms, banquet halls, lecture halls and other places.