itc's Smart Commercial LED Screen for universities offer boundless wisdom at your fingertips!
Education is the foundation, and technology is the tool. In the current era, China has placed the development of educational informatization in a prominent position and has made it a top priority to promote the digital transformation of education. itc has been exploring smart education and actively promoting the digital transformation of education. As a result, it has launched the Smart Commercial LED series of products, which not only have a beautiful appearance but also incorporate "hardcore" technology.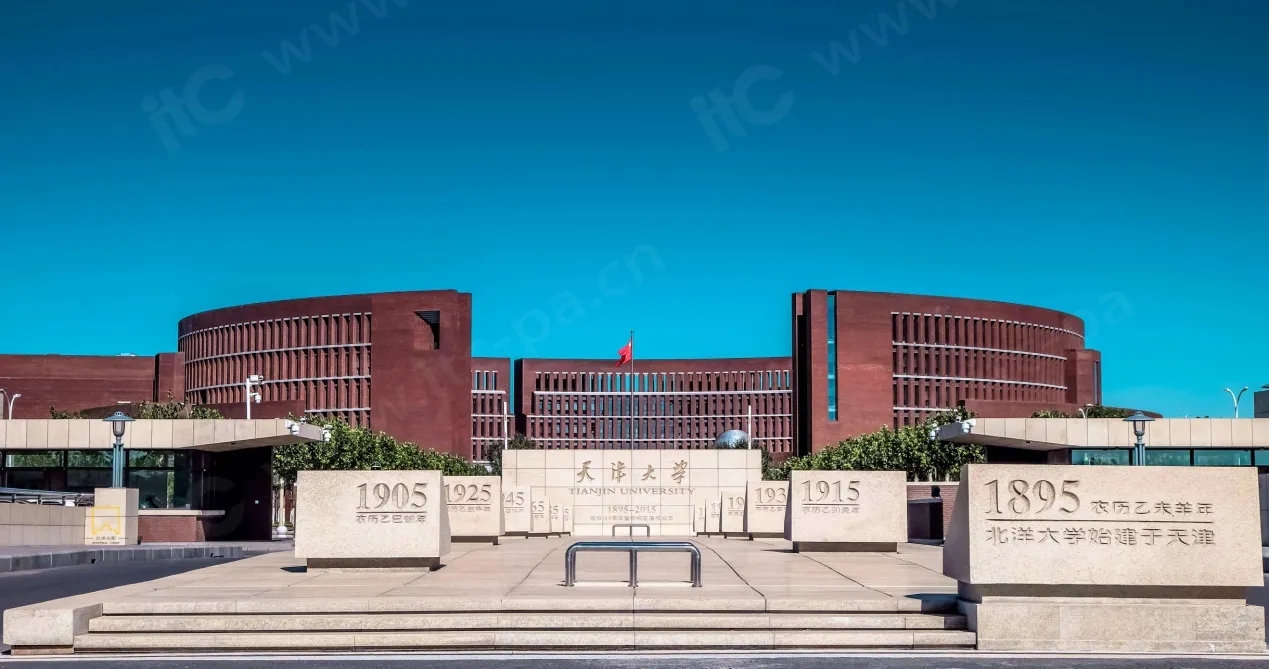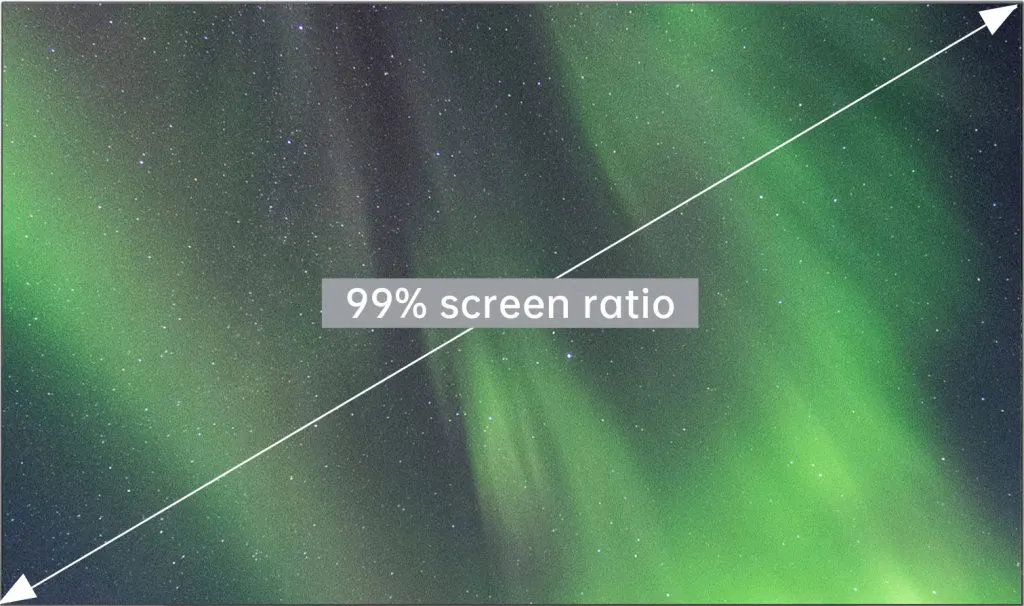 The itc Smart Commercial LED series products use a new generation of Nano Black Diamond display panels, which have been developed and integrated using advanced mainstream technology to achieve a screen-to-body ratio of 99%, with ultra-narrow bezels that are simple and elegant, providing users with a better visual experience. The product runs on an Android 11 customized desktop UI system, which offers a wide range of interactive and playback capabilities. In contrast to traditional classroom projectors that lack brightness and clarity, and traditional LCD screens that are too small and have limited viewing distances, itc's Smart Commercial LED screens offer a larger size, more powerful interactive and playback capabilities, superior picture quality, and higher reliability and safety advantages. They are widely applicable in large classrooms, academic lecture halls, and medium-sized university conference rooms.
The itc Smart Commercial LED screens use the Android operating system architecture, which transforms them into blackboards during the teaching process. Users can write smoothly on the smart screen with their fingers, and the ten-finger touch function ensures that the entire screen is touch-sensitive. The product also includes applications such as an electronic whiteboard, file management, wireless screen sharing, WPS office software, and a browser. The product uses wireless technology for file transmission, which simplifies the upload process. It can be used for different applications such as daily presentations, sharing, and discussions, and its cross-system and cross-platform transmission capability means that users do not have to worry about interface inconsistency or data replication issues across devices such as smartphones, computers, and tablets.
The itc Smart Commercial LED screens use highly integrated hardware and applications, with only a few external cables required during installation and deployment. The screens have a one-click on/off function, and the product is easy to operate without the need for professional personnel. As a result, in most cases, no professional technical personnel are required for maintenance and management.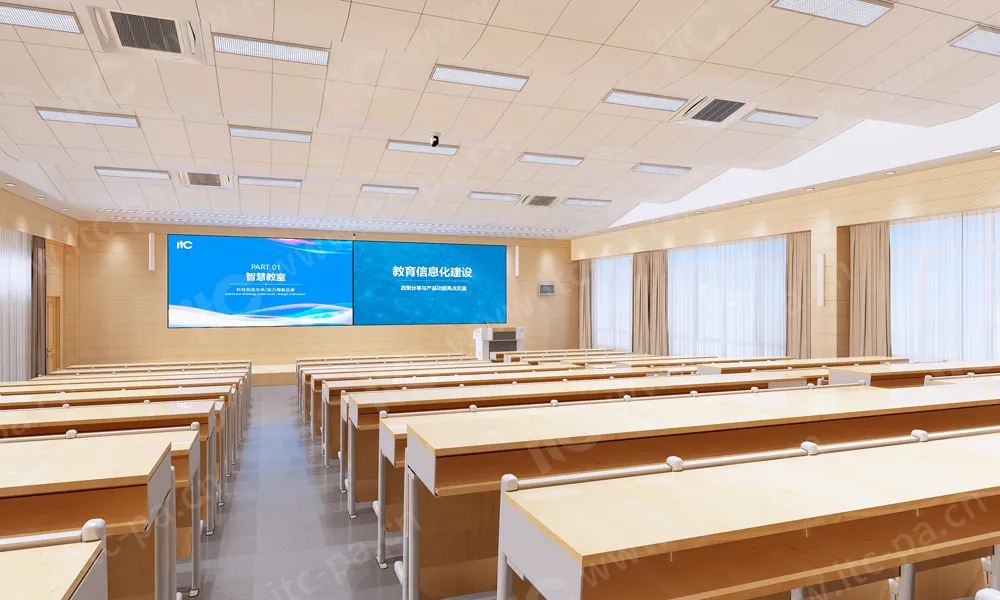 Type-C transmission has been widely used in mobile phones in recent years, and itc has innovatively applied it to LED screens. Unlike traditional LED screens that use Ethernet cables for transmission, which generally have a bandwidth of only 1G and can only carry a maximum of 650,000 pixels per cable, Type-C uses 24 line cores, which is far more than the 8 line cores used by traditional Ethernet cables. The increased transmission channels provide a bandwidth of up to 5G and can handle 2.6 million pixel data throughput, with a single Type-C cable able to handle a 1920x1080 resolution display screen. Moreover, Type-C is small in size and has a thinner cable than Ethernet cables, taking up less space, and a single cable can replace multiple cables used in the past.
Indoor display screens are easily accessible to users (students), so to reduce the risk of electric shock, the itc Smart Commercial LED screens have adopted a series of anti-electric shock measures. The product uses an internal circuit breaker to monitor the status of the screen in real-time, preventing short circuits, overloaded circuits, overvoltage, and overcurrent hazards. It also uses a direct current contactor to control high voltage and large current with low voltage and small current. The screen can be turned on and off via a remote control signal, eliminating the need for direct human contact. The screen uses ultra-low voltage 4.2V and direct current power supply, isolated from 220V, ensuring safety and reliability.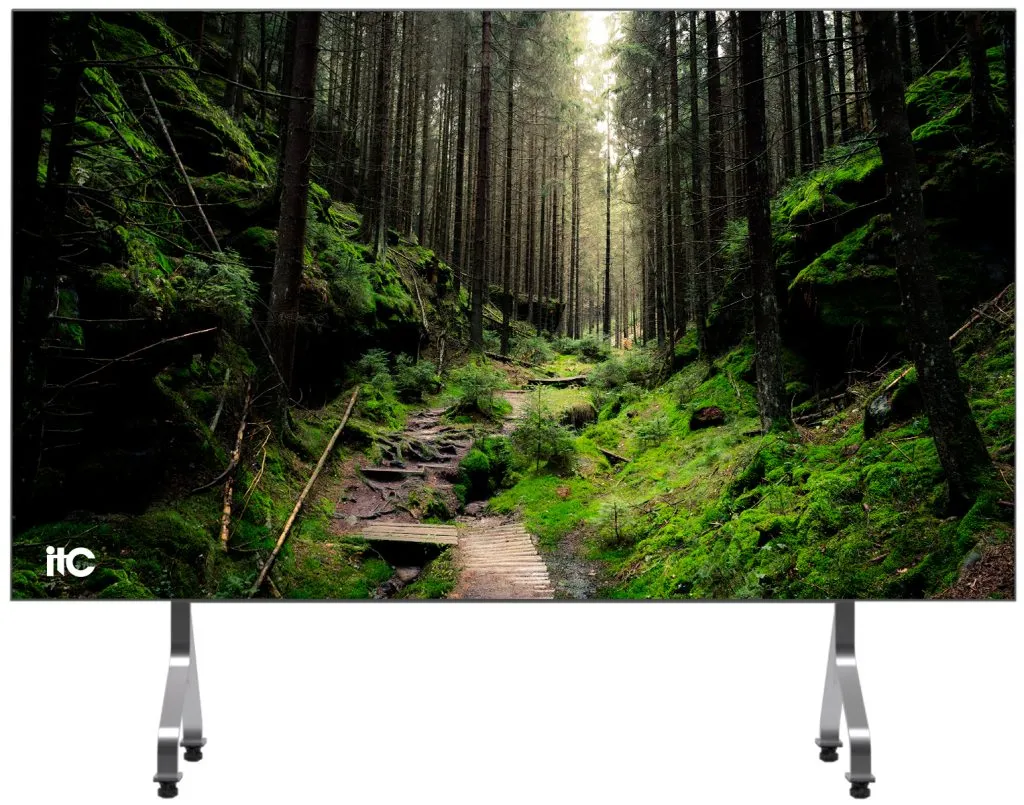 Compared with other similar products using SMD packaging technology, the itc Smart Commercial LED screens, which use Nano Black Diamond screens, have a much lower failure rate. In long-term use, if the surface is covered with more dust, it can be directly wiped and cleaned with a damp cloth, which is very convenient. Additionally, if any lamp beads display anomalies during use, they can be replaced directly in live mode, ensuring rapid resolution of any issues.
Furthermore, the itc Smart Commercial LED screens can be combined with itc classroom-suspended microphones, cameras, stage lighting, and other systems to provide a one-stop solution for universities facing challenges with large-scale teaching. By empowering teaching with technology, itc is enabling educational upgrades and reforms, providing teachers and students with a more efficient and effective teaching experience.