itc Professional Sound System, Recording System, and Paperless Conference System applied in Shanghai Techsun Group
Techsun Group was founded in 1999. As the leading high-tech enterprise, Techsun is dedicated to providing technology development, application and service in the fields of high-tech anti-counterfeiting traceability and new packaging materials. In recent years, Techsun has joined hands with itc to formally build an automated and intelligent conference system and to change the traditional conference mode, which enables it to better provide product anti-counterfeiting traceability for Kweichow Moutai, Sichuan Wuliangye and other well-known liquor companies.
In Techsun Group, gone are the scenes of queuing to sign in in front of the conference room and distributing files according to the number of participants. Since itc has designed the application solutions of professional sound system, recording and broadcasting system, and paperless conference system especially for it. Compared with the traditional conference mode, itc overall audiovisual solution has the characteristics of fast file transfer speed, strong content confidentiality, and convenient discussion, which makes participants fully focus on work discussion and greatly improves the conference efficiency.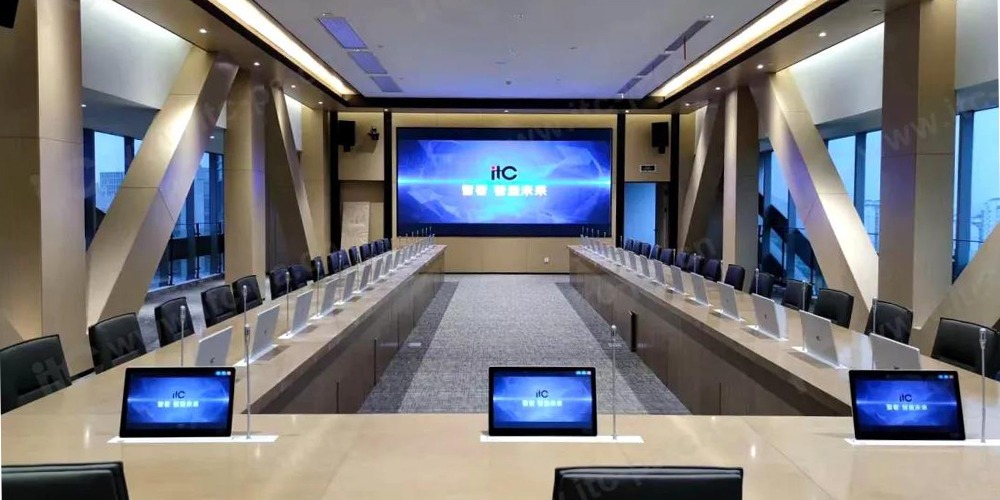 With the help of itc paperless conference system, conference staff put the documents, display content, and discussion topics needed in the conference into the ultra-thin double-sided conference terminal, and then the powerful conference system will automatically organize and distribute the conference files. In this way, it not only provides a beautiful and safe conference environment but also reduces the waste of corporate resources, demonstrating the dual advantages of environmental protection and comfort.

itc recording and broadcasting system is installed at a suitable height, giving a clear overview of the entire conference room. Instead of constantly adjusting the system position for shooting, conference staff only need simple operations and the functions of video collecting, editing, recording, broadcasting and controlling are realized. With the user-friendly system, it is possible to quickly record and broadcast the scenes of corporate negotiation in the conference room, internal discussions of various departments, and employee training, etc. The system adopts a highly integrated organizational structure, supports AAC audio decoding, long-distance transmission, and full HD ultra-low bandwidth transmission, and provides high-quality images, clear and powerful sounds.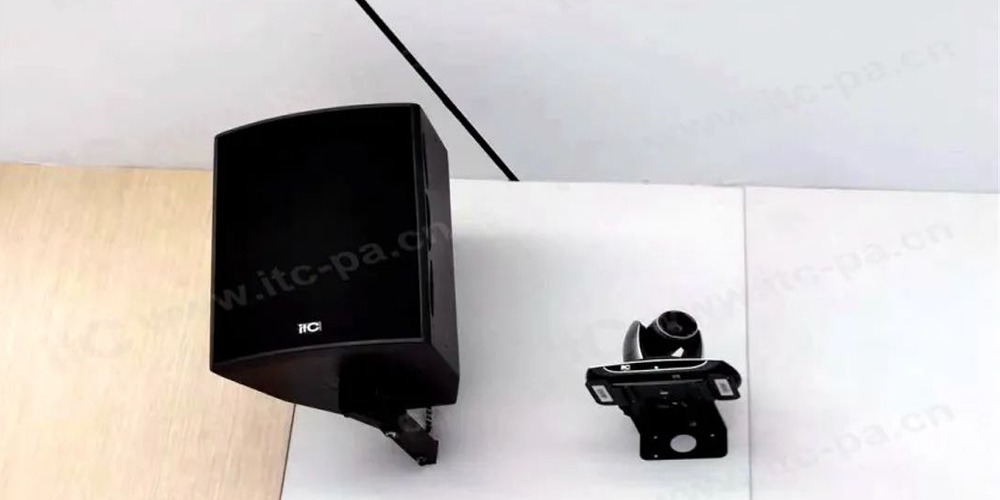 The sound amplification quality of a conference room is greatly affected by the architectural acoustics of the room and is easily disturbed by reverberation. Itc professional sound system optimizes the IF expressiveness of the vocal part through the accurately designed crossover. At the same time, the parameters can be set according to different application modes to achieve frequency division and amplitude limiting, and reduce the influences of environmental sound and noise on the conference environment.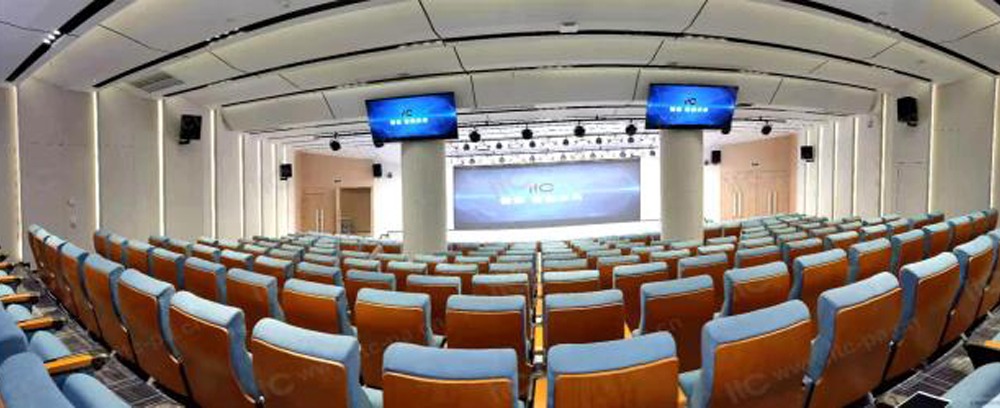 itc smart enterprise construction aims to provide low-latency, high-precision, and low-cost audiovisual solutions. Focusing on enterprise needs, itc solution effectively integrates internal resources to avoid waste of space and time and builds a reliable, stable, and efficient information platform.
Contact Us