One-stop Conference System Project , Cameroon
itc One-stop Conference System Solution applied in DOUALA AUTONOMOUS PORT Meeting Room, Cameroon
According to the project requirements of the DOUALA AUTONOMOUS PORT Meeting Room, Cameroon, it is hoped to configure a modern government conference room with a high-standard set of voting, presentation and central control. Owning a smart meeting room is with obvious positive implications, both in terms of energy savings and improving government efficiency.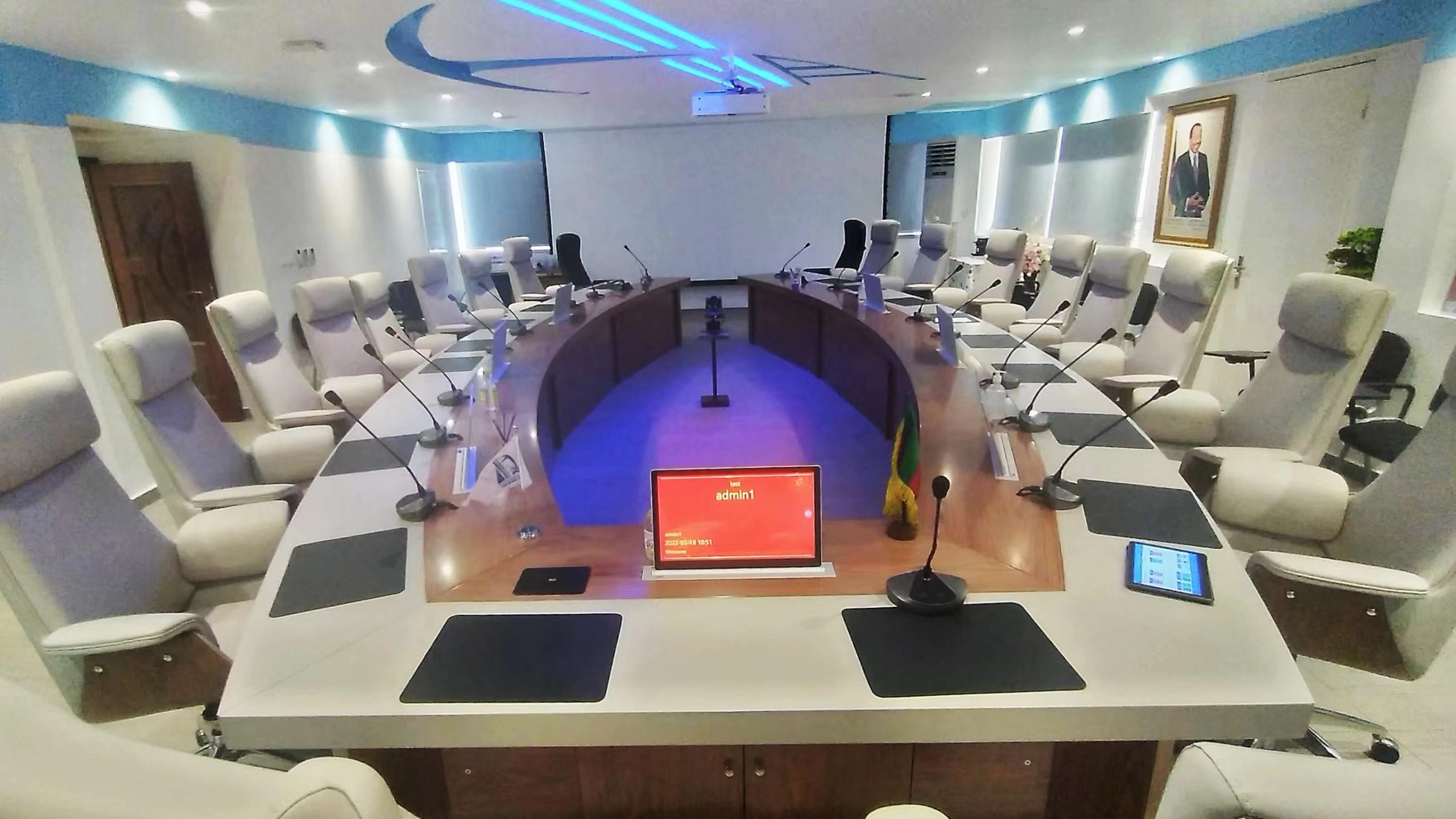 There are itc paperless conference system, digital audio conference system, professional sound system, central control, matrix system and video conference system, etc. in the conference room.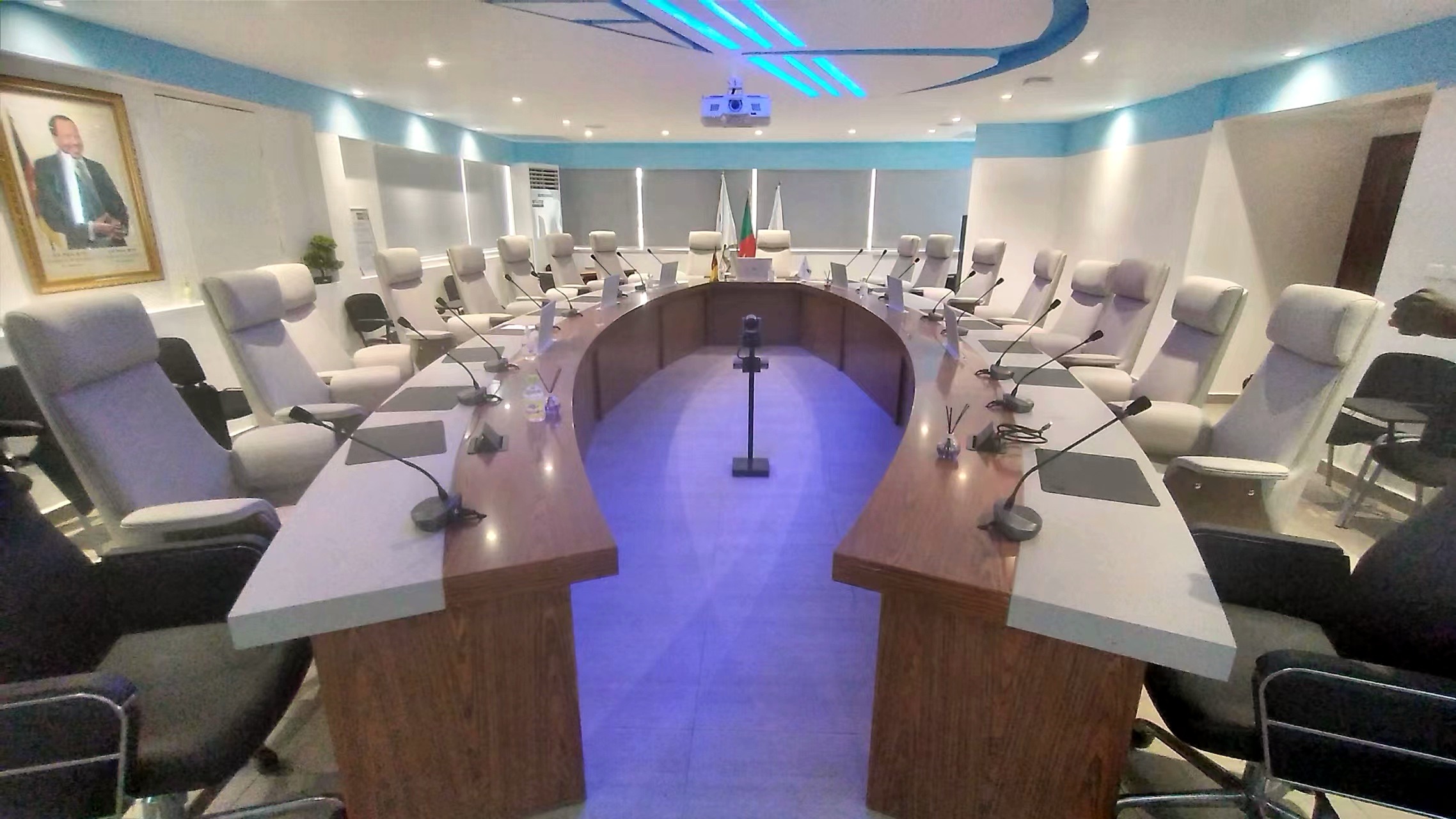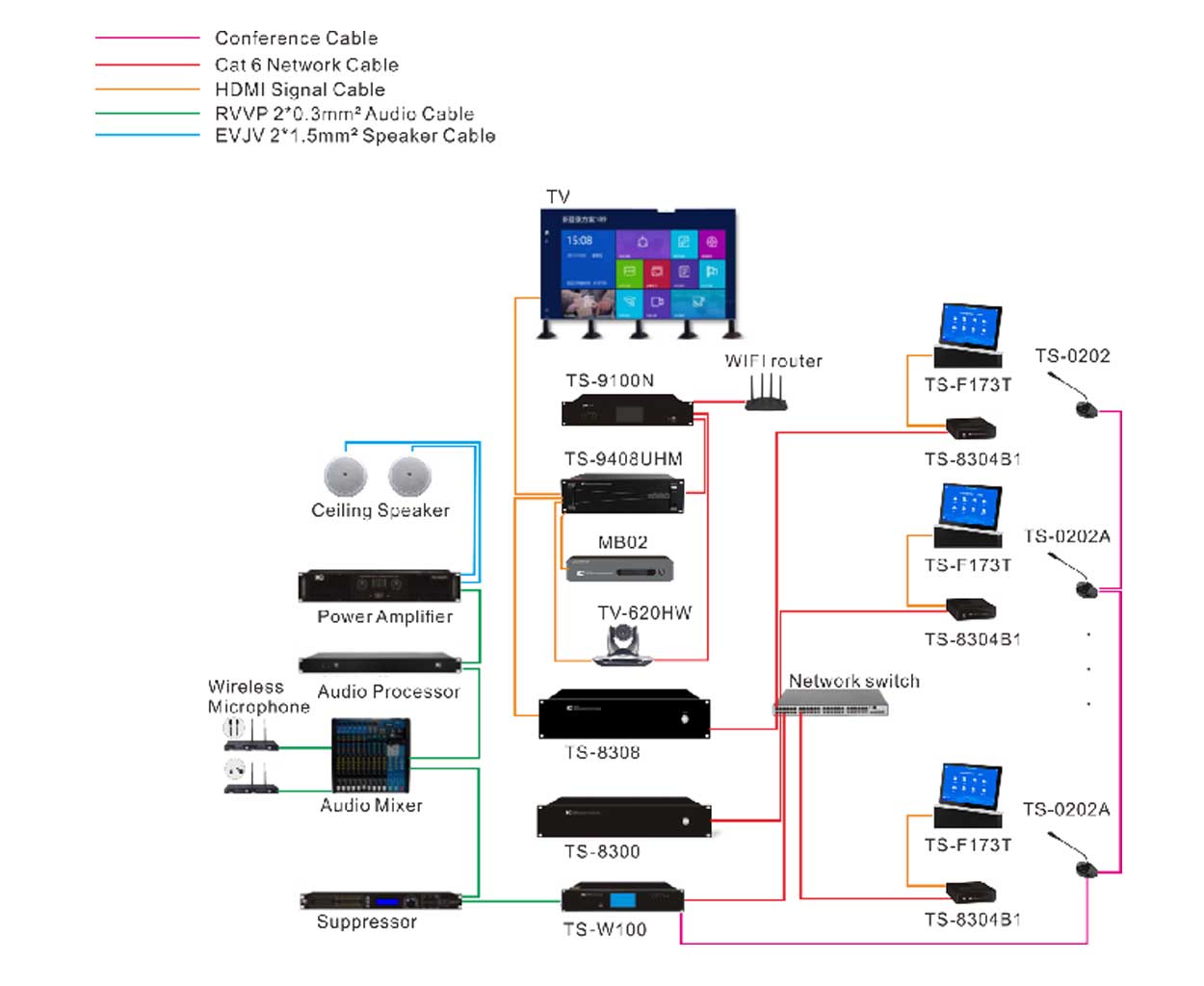 Pictures of Conference System Project Site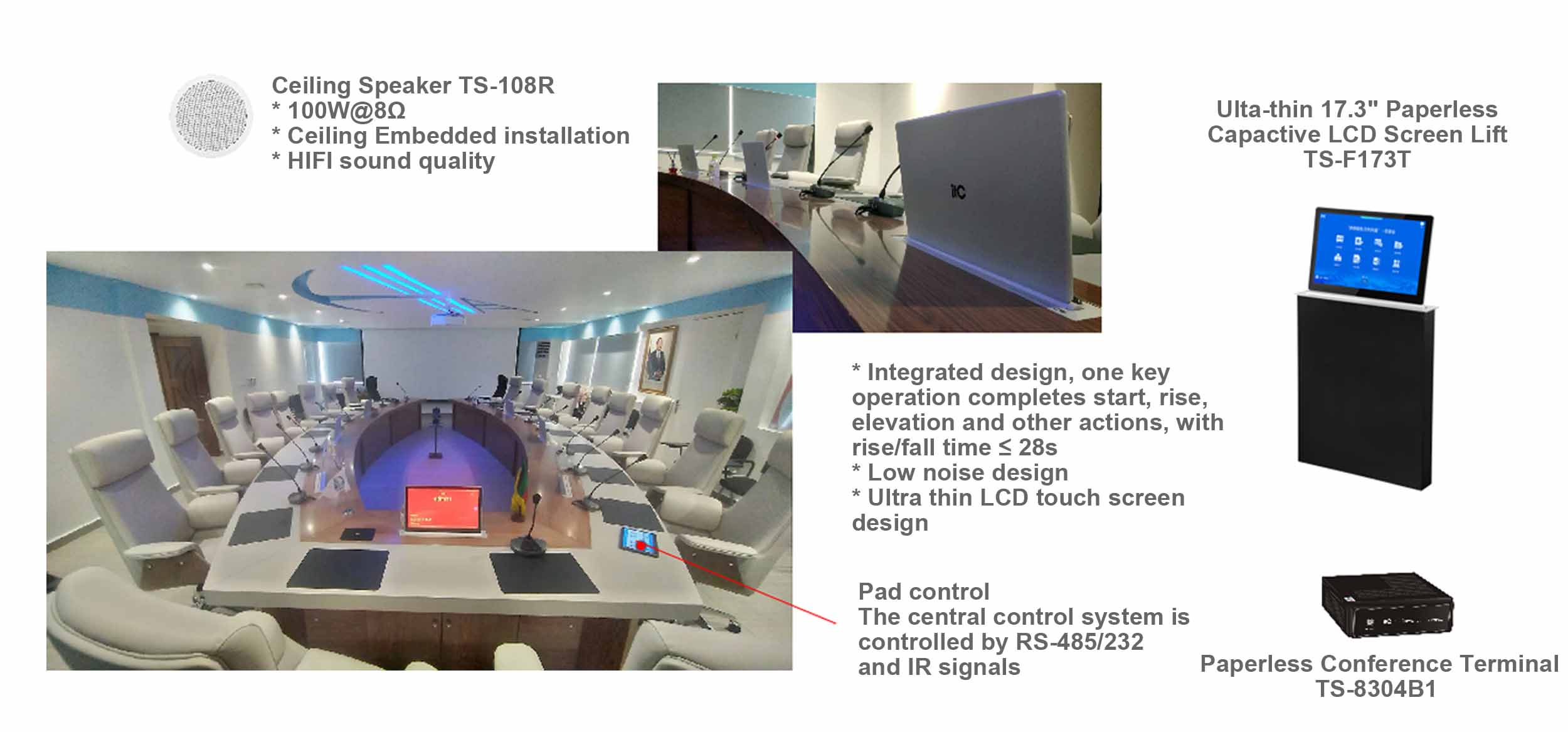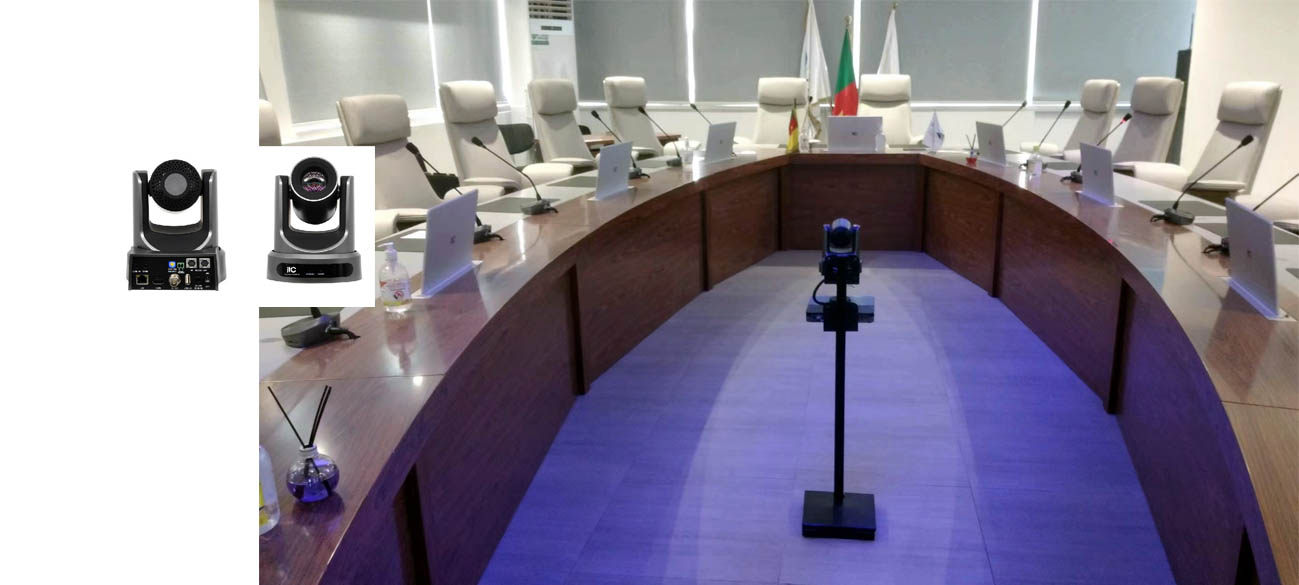 HD Camera TV-620HW
Automatic tracking
1080P high definition, high quality
20x optical zoom lens, supporting 16x digital zoom
Support HDMI, SDI and network output at the same time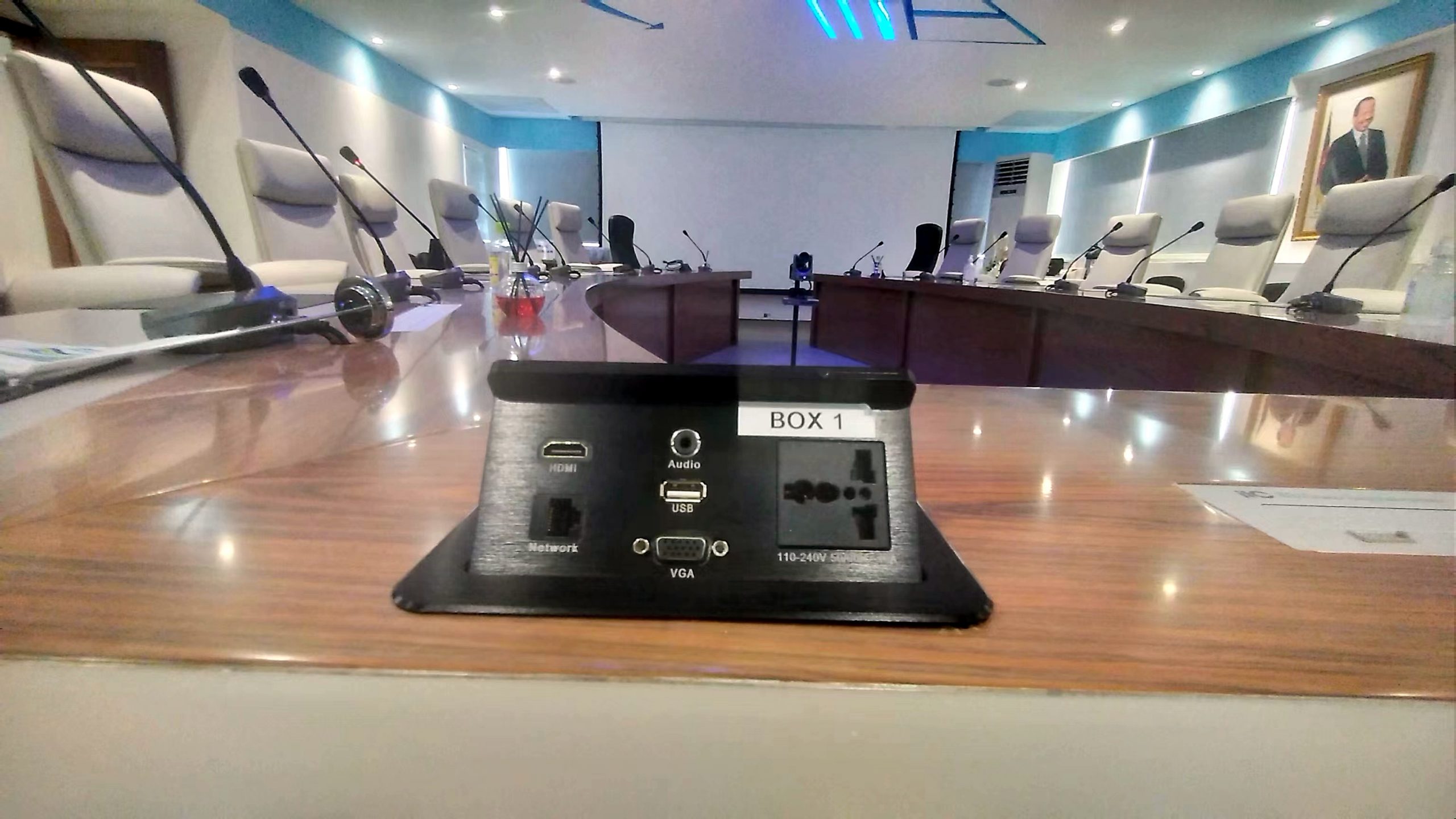 Desktop Socket TS-18A
All aluminum structure.
Rich interfaces: power supply, RJ45 Interface, 3.5mm audio interface, USB, HDMI, VGA.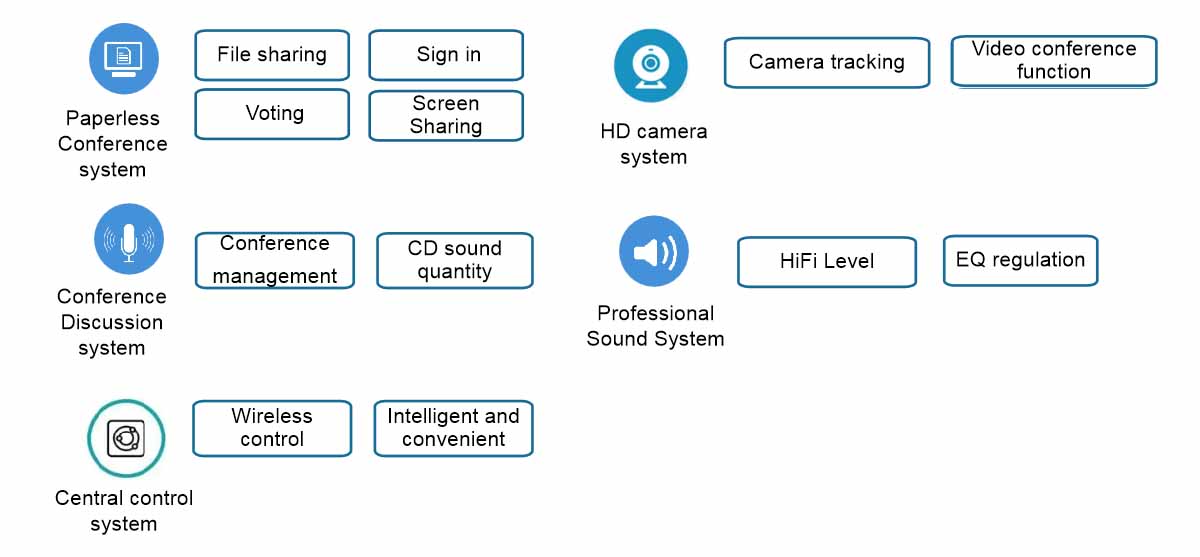 Contact Us