itc Won Awards from 2022 Digital Audiovisual Engineering
Recently, the list of awards in the "2022 Digital Audiovisual Engineering Industry Brand" selection event was officially announced. As the leader and main force of the audiovisual system, itc stood out among many enterprises with its strong strength and was awarded the "Famous Brand of Distributed Platform", "Famous Brand of LED Display", "Top Ten Brands of KVM System" and "Leading Brand of Paperless&Digital Conference System", which fully reflects the high evaluation and recognition of itc comprehensive strengths by professional judges and users.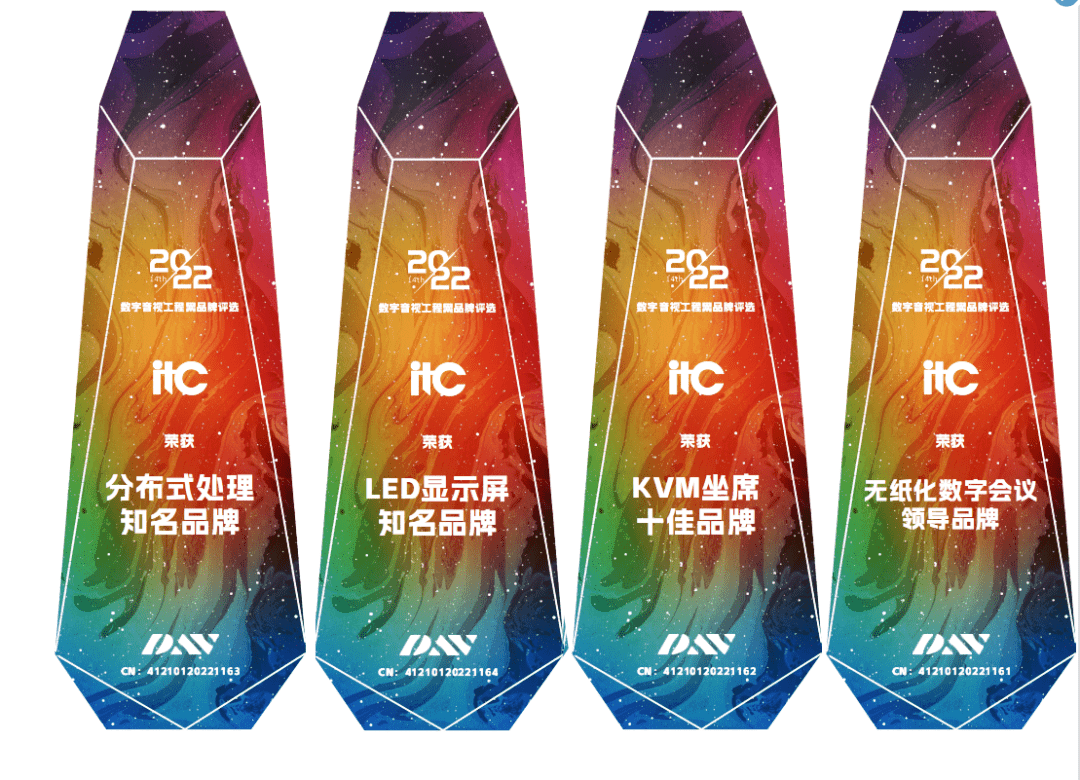 Famous Brand of Distributed Platform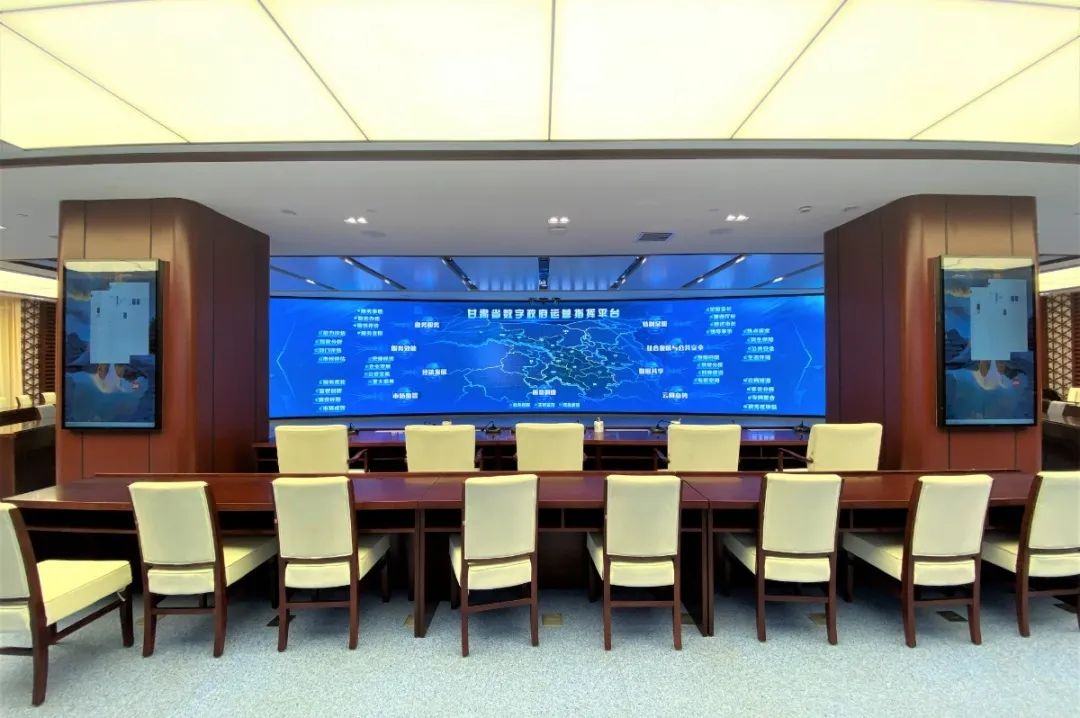 itc VMS distributed integrated management platform, with strong functions and stability, can gather audiovisual information distributed in different places on the splicing large screen, realizing the interconnection of multiple venues, and comprehensive control of multiple systems. This system has been successfully applied to command centers, exhibition halls, commercial centers and other scenarios to meet the functional requirements of low latency, high image quality, multi-system access, visualization, interactive experience, security and stability.
Famous Brand of LED Display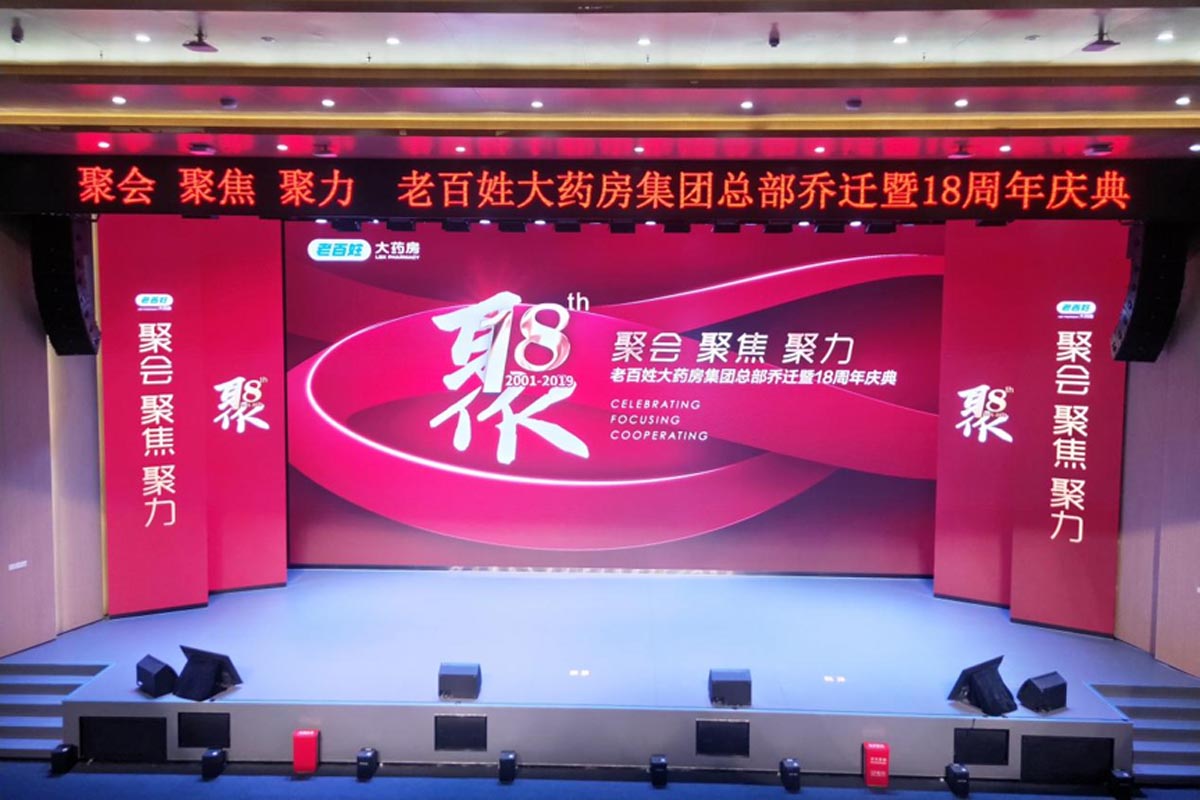 itc focuses on the innovation and development of LED displays. Starting from the actual needs of users, itc presents wonderful images with lower energy consumption, higher stability, and ultimate clarity, bringing a more comfortable viewing experience to various industries. itc LED display has the characteristics of high color reproduction, low brightness and high gray, no seam, no color difference, wide viewing angle, high refresh rate, high stability, etc. It is widely used in cultural tourism, theaters, schools, enterprises, hotels, government, and other places.
Top Ten Brands of KVM System
itc KVM system can quickly complete operations such as information capture, push, display, splicing, roaming, and free scaling without operation of multiple people. The operation is smooth without delay, and it is easy to realize the interactive control of multiple computers. At the same time, the system also adopts dual-link backup of optical fiber network to ensure stable operation of the system. Visual management and user-friendly operation bring users a more convenient and efficient interactive experience.
Leading Brand of Conference System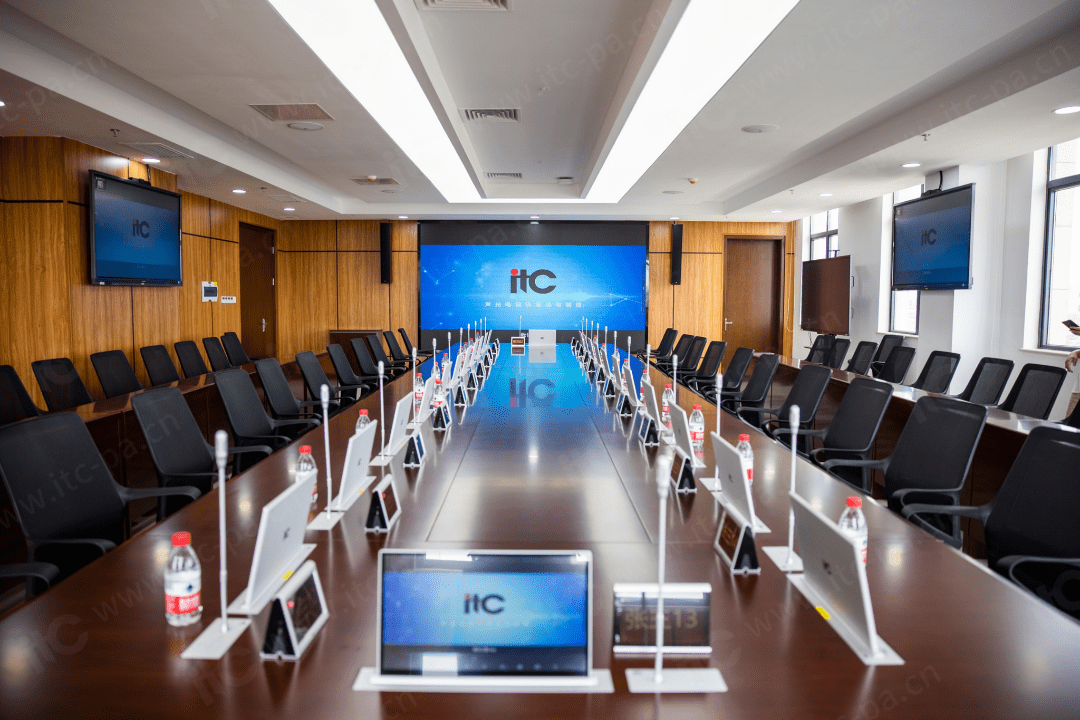 itc has been committed to independent research and production of various conference systems such as paperless conferences, digital conferences, video conferences, cloud conferences, professional sound systems, central control, and high-definition matrix. Among them, the paperless conference system has powerful conference functions and is easy to operate. It meets the application needs of government agencies, public security agencies, enterprises, institutions, etc, providing strong technical support for the government and enterprise information security prevention network.
In addition, itc also won new honors such as 2022 Top Ten LED Display Brand, 2022 Top Ten Interactive Flat Panel Brand, Top Ten Professional Sound System Brands, Top Ten PA&Conference System Brands, Top Ten Audiovisual Integrated Equipment Suppliers, etc.
Honor is recognition, but also encouragement. In the future, itc will continue to innovate and create new achievements. Respond to the market with independent development, technological innovation, and excellent quality, and contribute wisdom to the development of the audiovisual industry.