itc Efforts in Seaside Hall construction for government of Misrata, Libya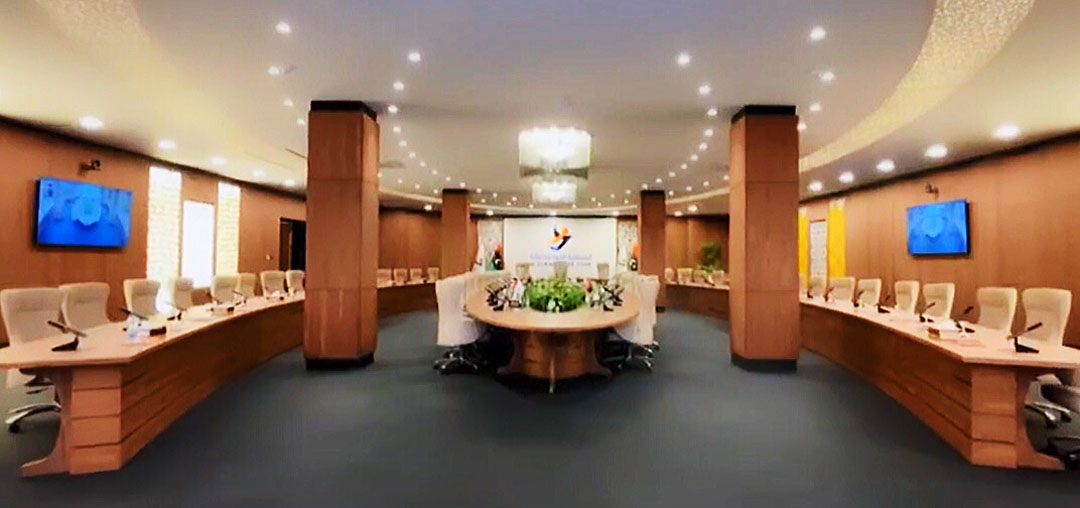 We had the privilege of collaborating with the government of Misrata, Libya on a crucial project. The focus was to enhance the government meeting facilities, specifically the conference hall used by government officials. Our comprehensive suite of advanced conference solutions played a pivotal role in transforming their meeting experience.
itc deploys TS-0300M conference system for the conference hall, which provides advanced audio communication solutions for meetings. With built-in high-performance DSP processor, the system can achieve lossless sound transmission, improving meeting efficiency.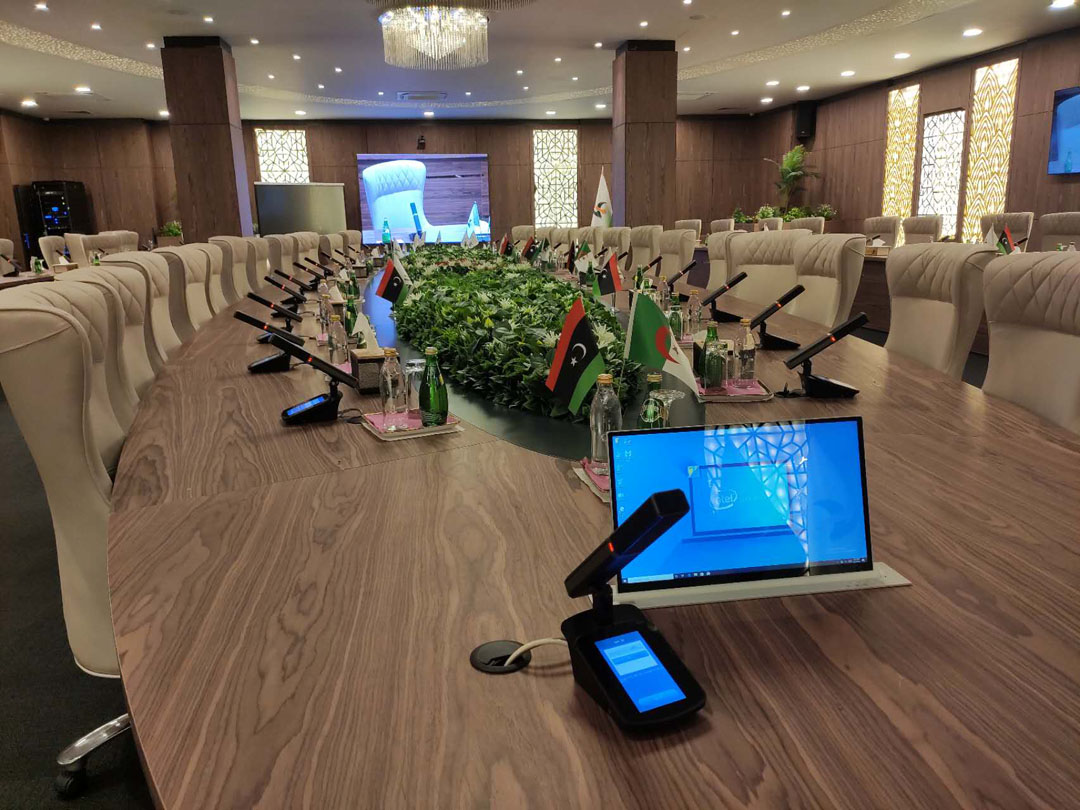 itc paperless conference system integrates pre-meeting appointments, in-meeting records, and post-meeting organization, which helps optimize the meeting process and efficiently consolidate complex government information. Additionally, it offers full-link encryption for internal documents, ensuring smooth meetings and addressing concerns regarding data leakage.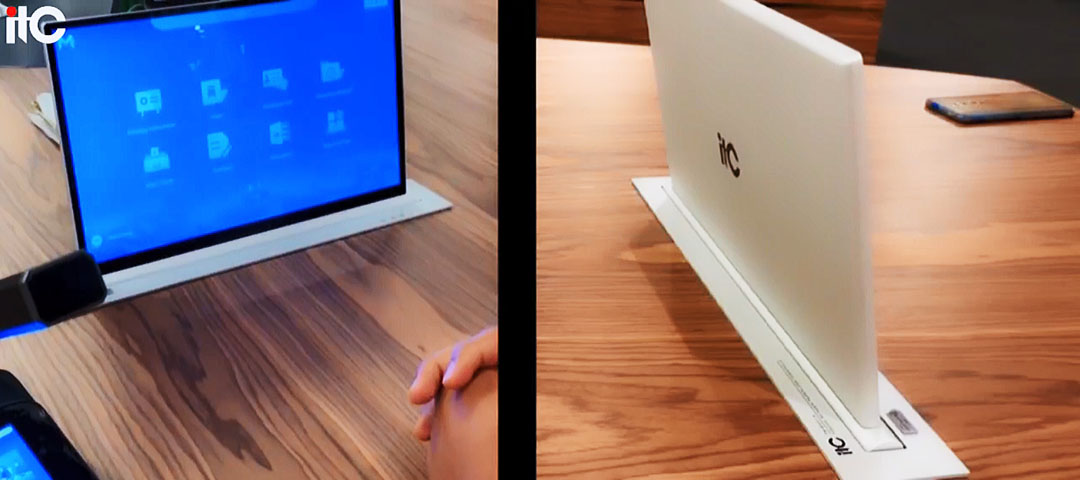 By conducting on-site surveys of the conference room, we strategically position speaker equipment of itc professional sound system to ensure high speech clarity throughout the venue. The system delivers uniform sound coverage, renders clear and natural audio, and reproduces pure human voices.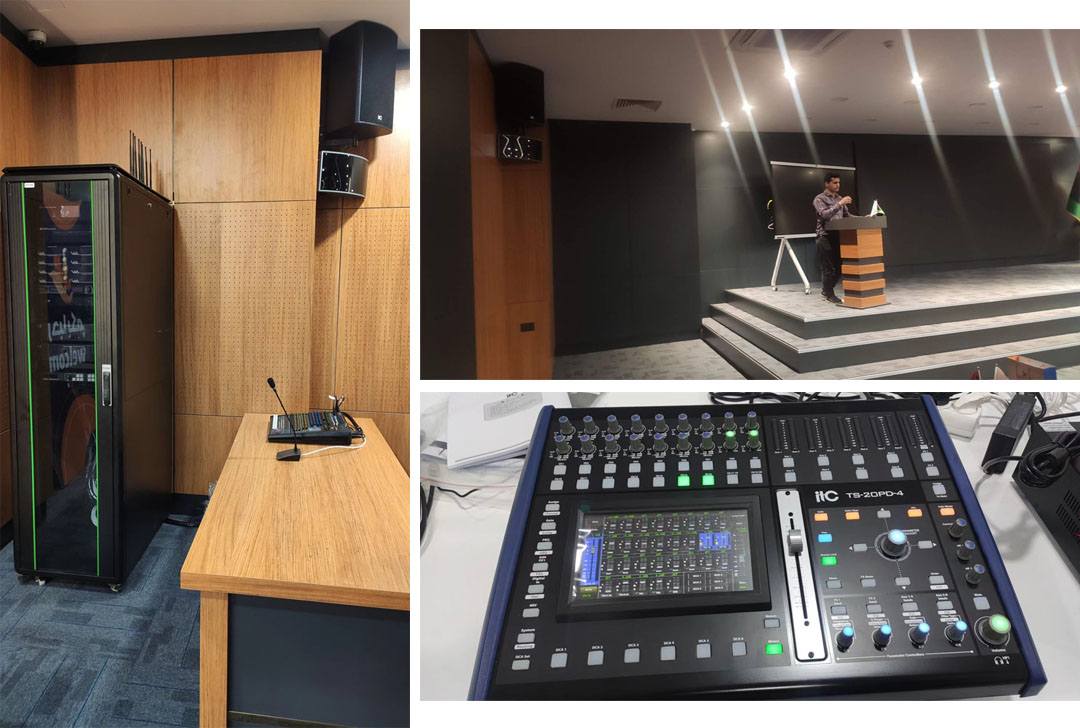 itc conference recording system can record all-round high-definition images of meeting process, and automatically store documents in real time after the meeting, eliminating the cumbersome process and facilitating the processing of meeting materials.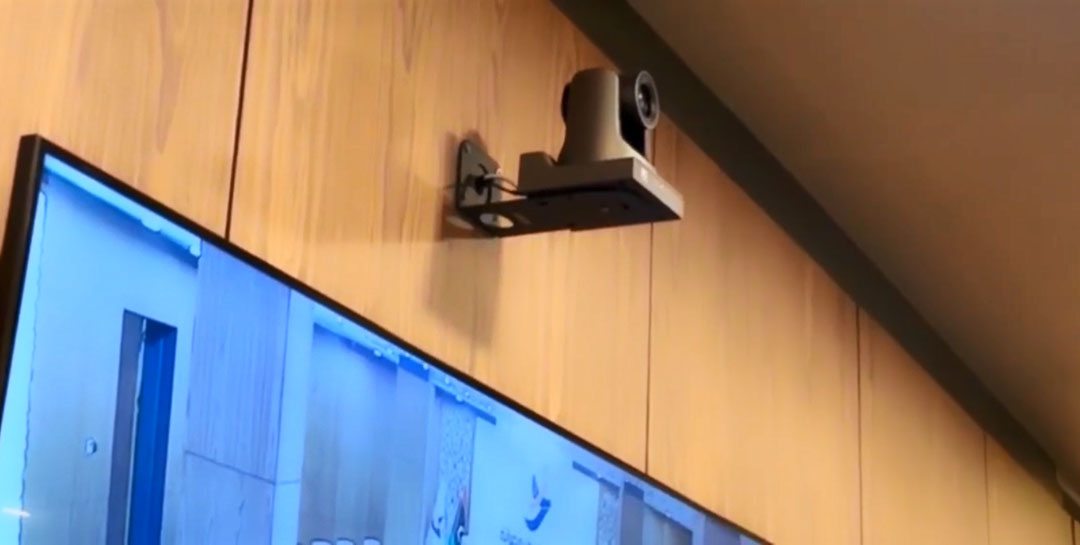 During the design phase, we worked closely with the client to gain an in-depth understanding of their needs. In addition to meeting the product functional needs, our R&D and technical teams also attached great importance to other requirements of customers and devoted a significant amount of time and effort to special development to ensure that our products fully meet customer expectations.
Customers expressed great satisfaction with our team's professionalism, quick response, and technical expertise, highlighting their appreciation for our commitment to delivering an exceptional solution.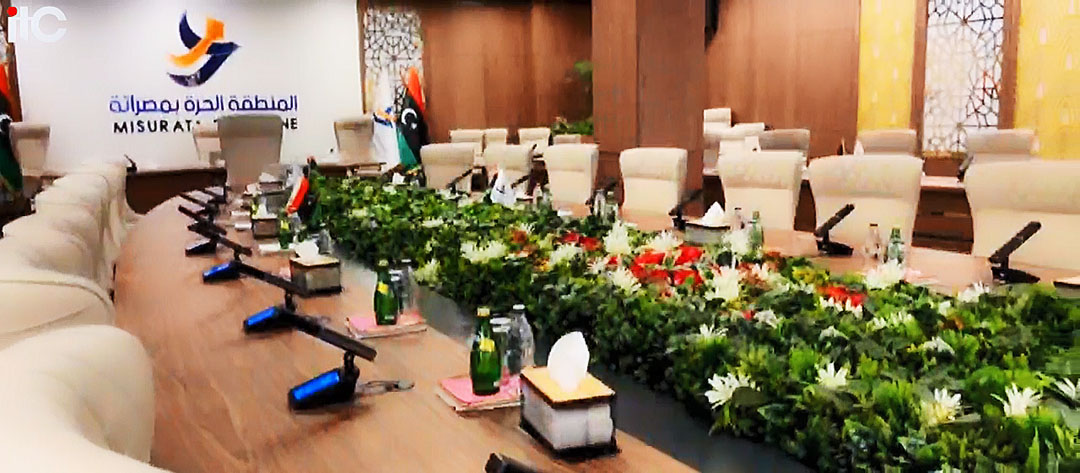 itc is committed to providing innovative and tailored conference solutions that empower organizations worldwide. This successful collaboration with the government of Misrata showcases our expertise in creating top smart meeting environments that enhance efficient and collaborative meeting experiences. Contact us now to explore how our solutions can transform your meeting experience!
Contact Us