itc Conference Solution Successfully applied to Guyana
The seventeenth session of the Committee for the Review of the Implementation of the Convention (CRIC 17) of the United Nations Convention to Combat Desertification (UNCCD), was held at the Arthur Chung Conference Center (ACCC) from 28 to 30 Jan 2019 in George Town, Guyana.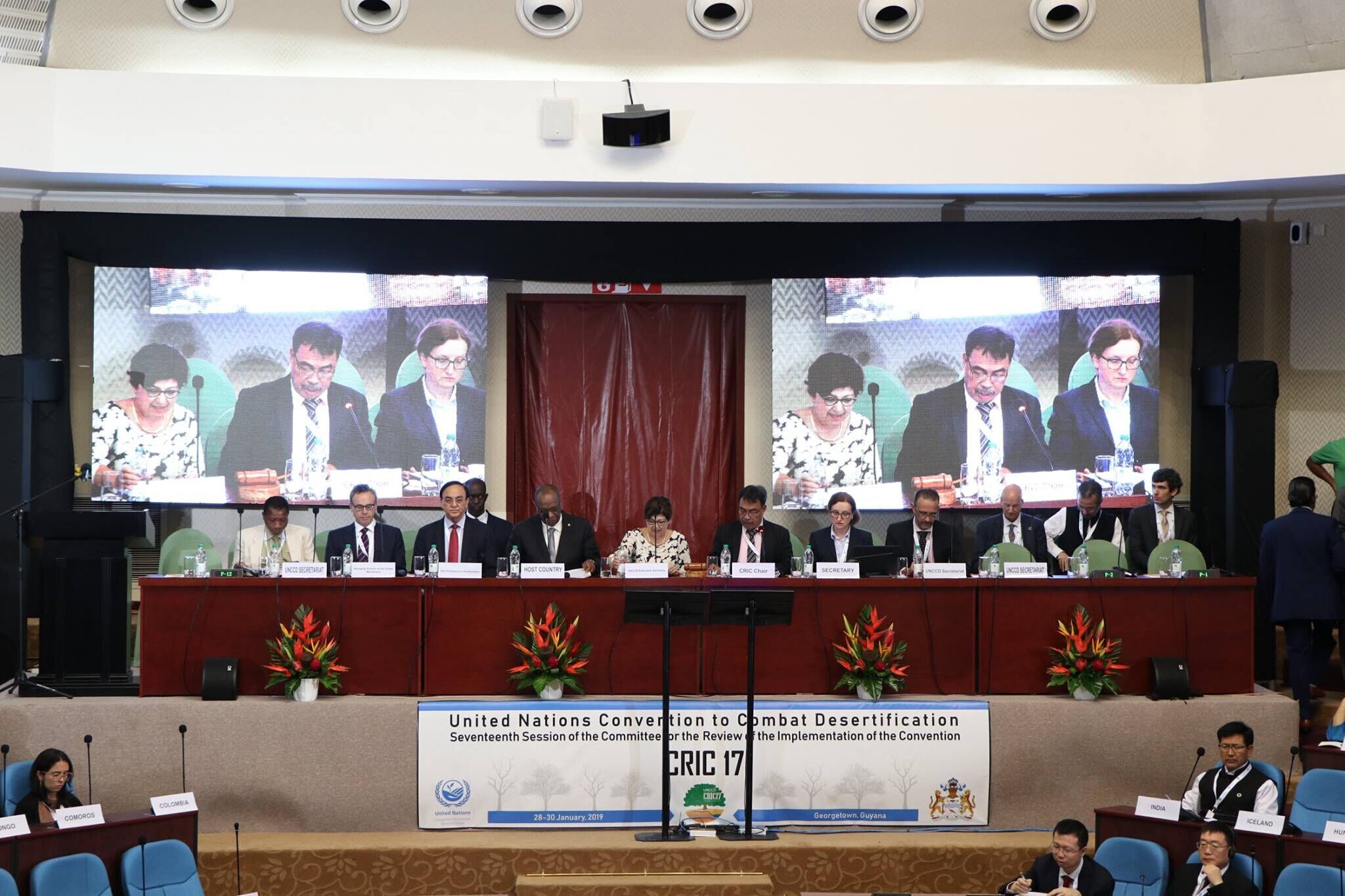 This time, the large project sharing was the successful installation of more than 300 sets of itc conference units, simultaneous interpretation system, and sound system at the ACCC.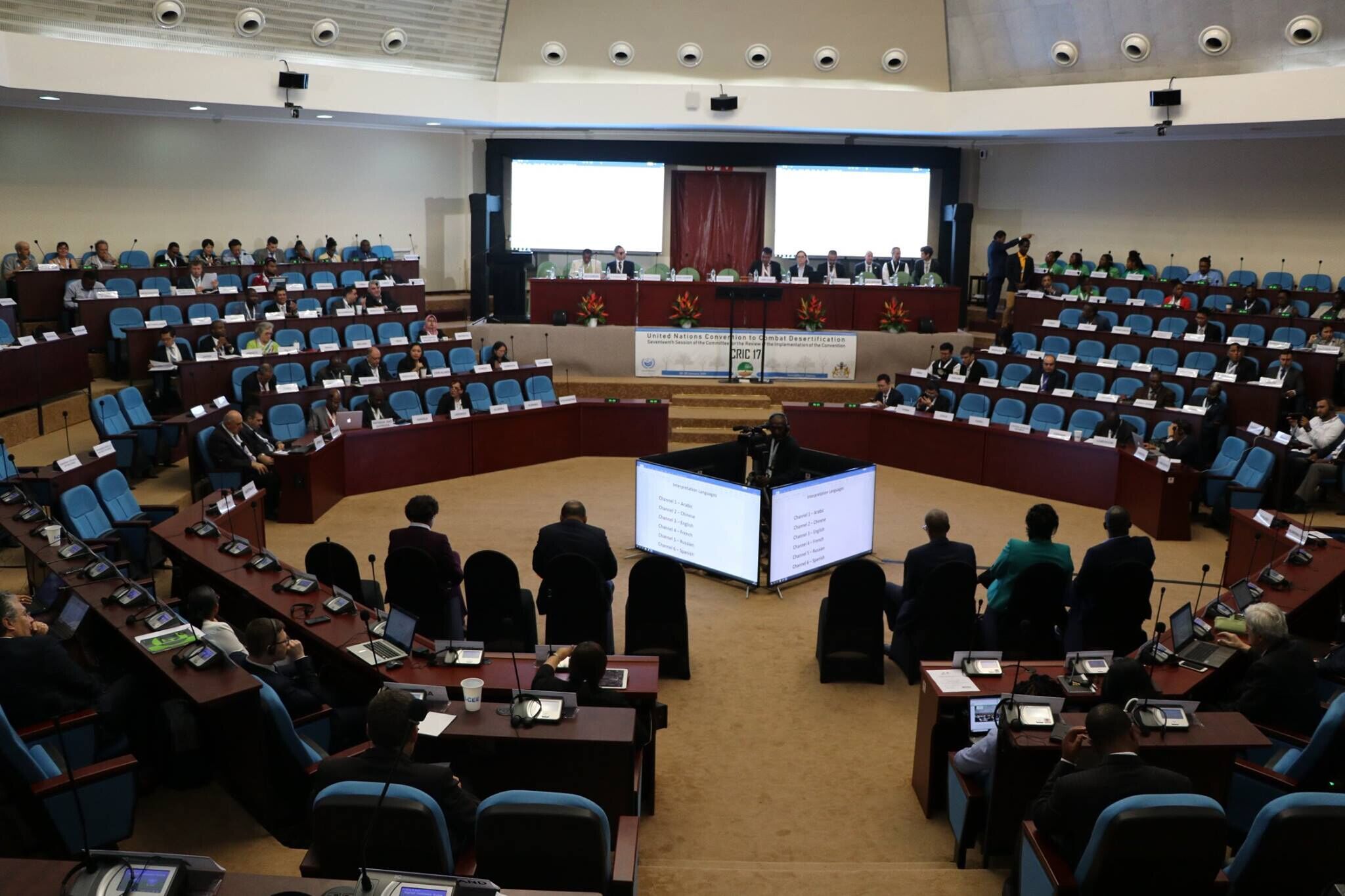 As a large government conference center, the conference system must have clear sound quality, easy to use, and meet the requirements of various large conferences.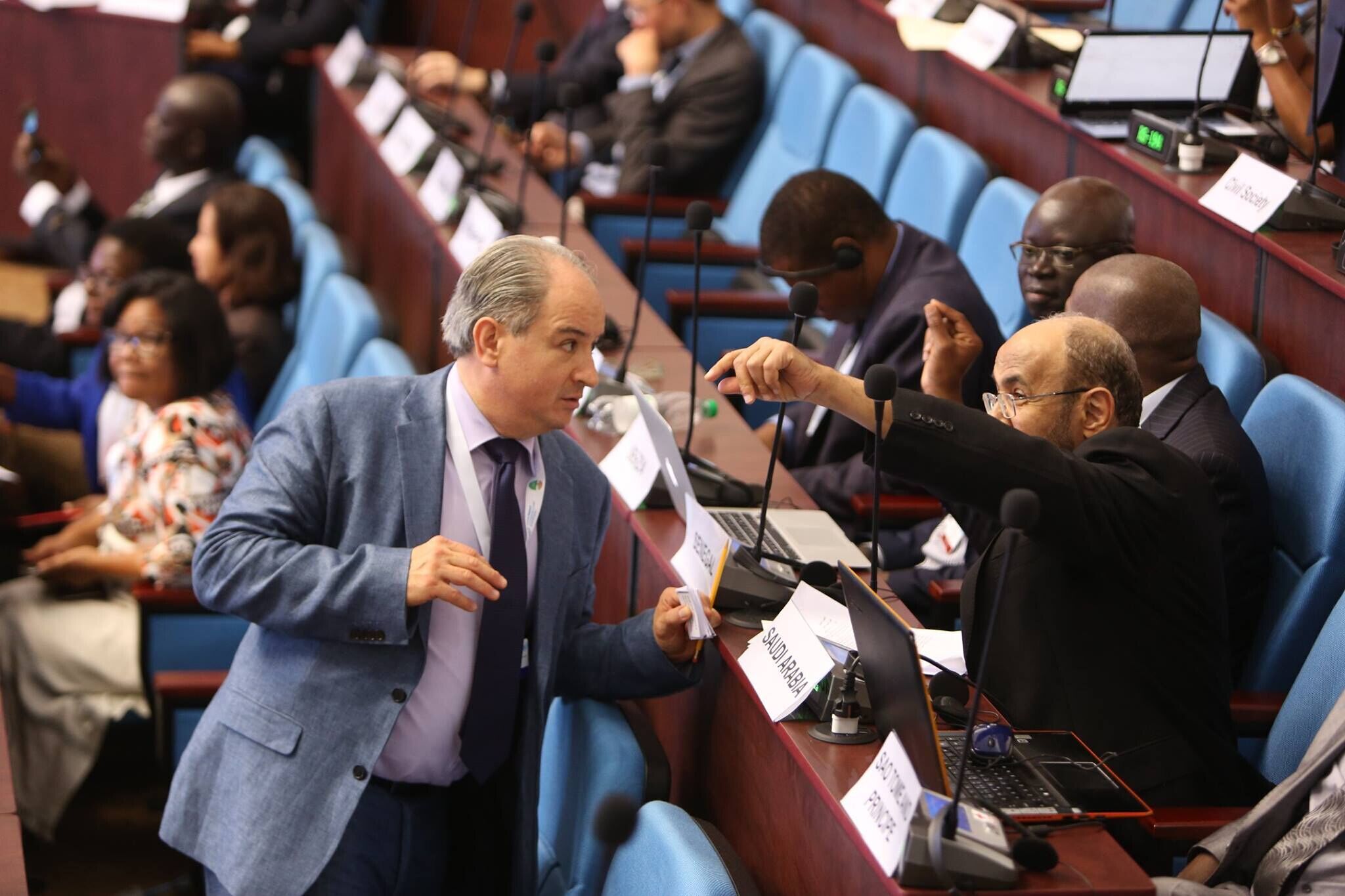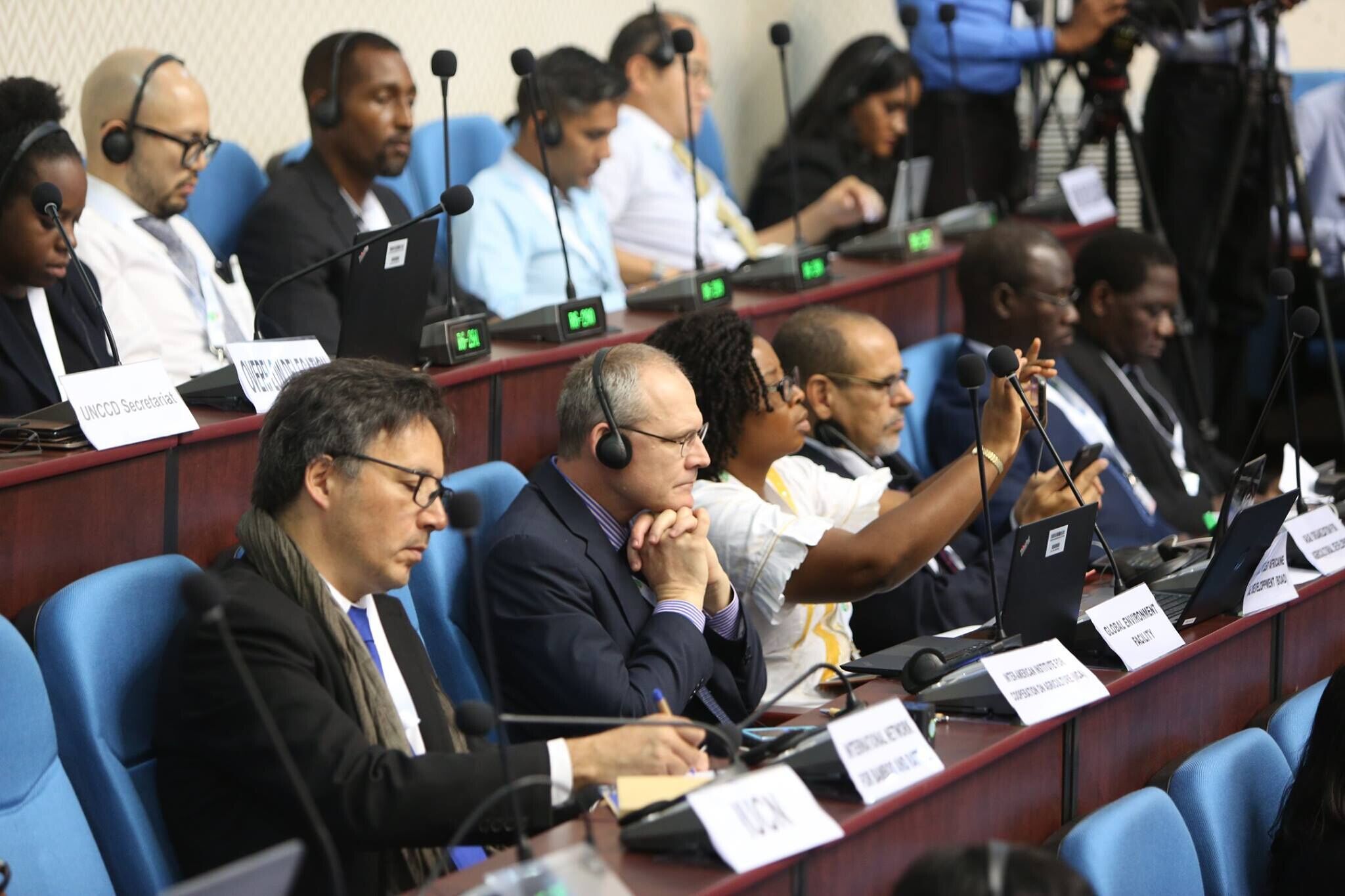 We provide customers with installation instructions, product use training services, etc. It is worth mentioning that our team of engineers conducted installation and commissioning in Guyana for more than a month, and finally showed a perfect effect of our products.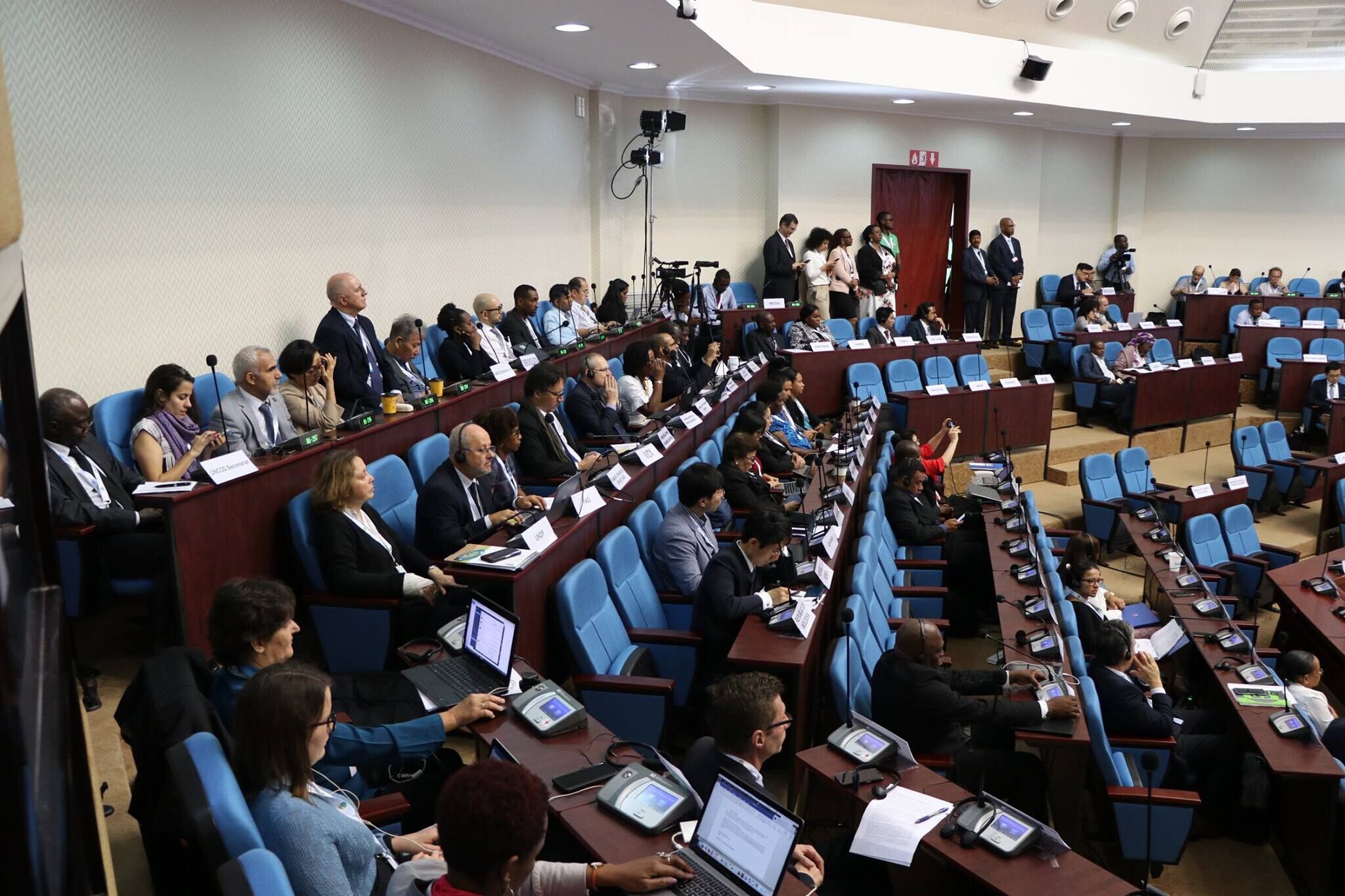 There is a Chinese saying: You reap what you sow. After installation, We got high appreciation and a Thank You Letter from our customer. We are very grateful and hope to bring better service for more customers.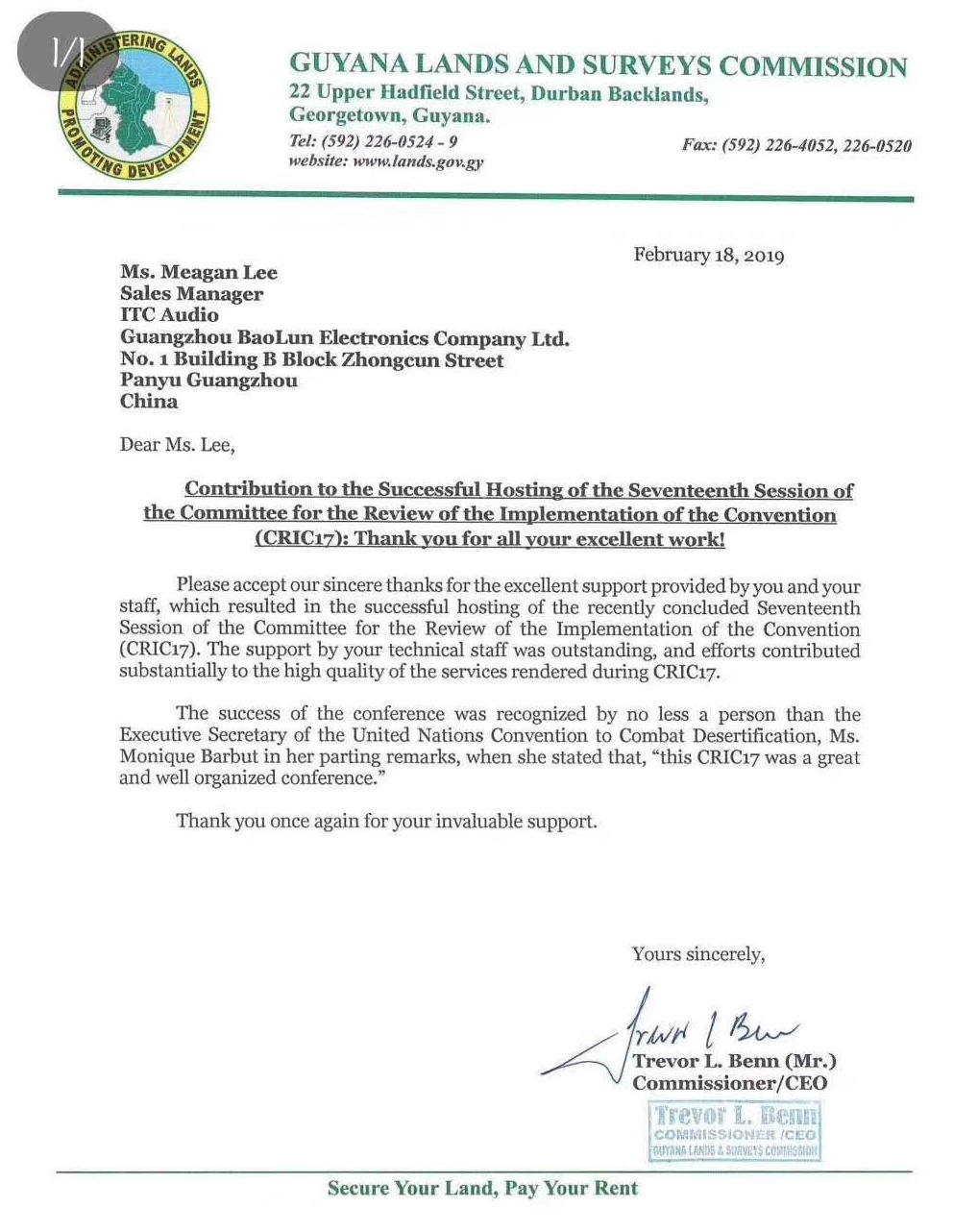 Contact Us