itc Full Digital Conference System applied to Burkina Faso Presidential Office
Burkina Faso is a landlocked country in West Africa that covers an area of around 274,200 square kilometers. Ouagadougou, the capital of Burkina Faso, is located in the center of the country. It is the largest city of Burkina Faso, as well as the cultural and economic center.
This year, itc designed a full digital conference system solution for the Burkina Faso Presidential Office. Our customer hopes to apply full-digital high-end conference products to various high-end international conferences.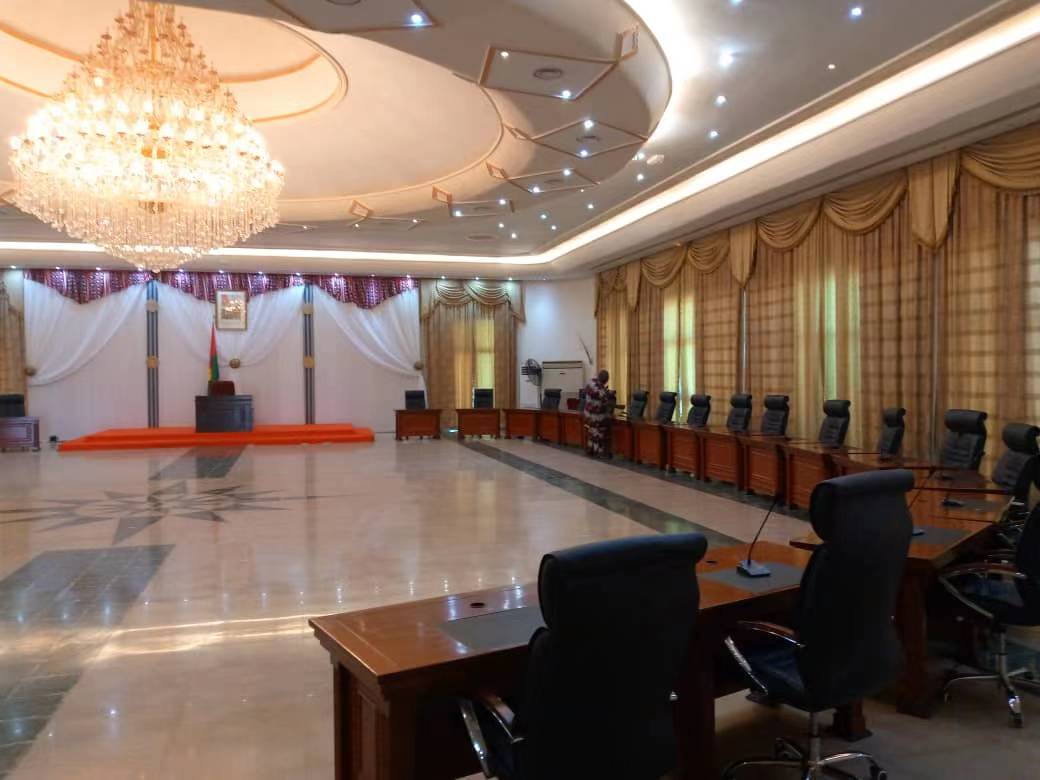 According to the customer's requirements, 3 itc full digital conference system controllers TS-W100 and 200 different series of full digital conference units have been installed in 3 meeting rooms of different sizes in the Burkina Faso Presidential Office.
What are the advantages of the TS-W100? It adopts 5GHz communication frequency range, which has a stronger anti-interference capability and provides bigger bandwidth and transmission speed. TS-W100 can use wired microphones and WiFi microphones at the same time. Even if it is equipped with wired microphones, it can expand wireless microphones in the future. The flexibility and scalability of the system worked perfectly for the local setup.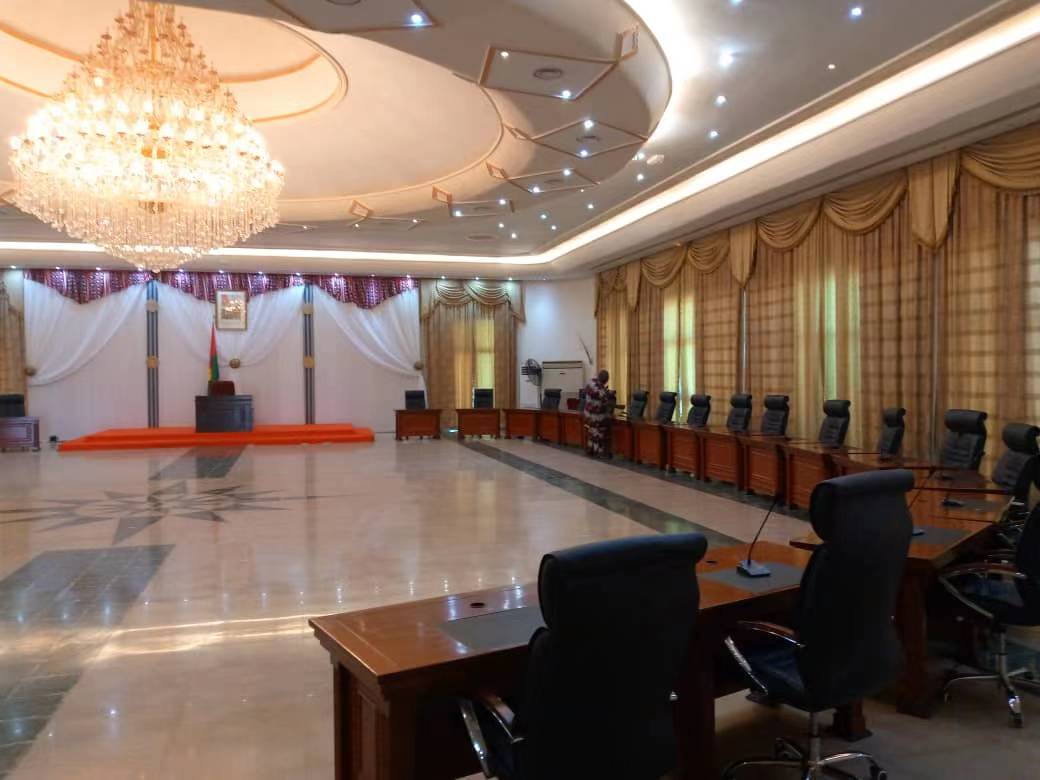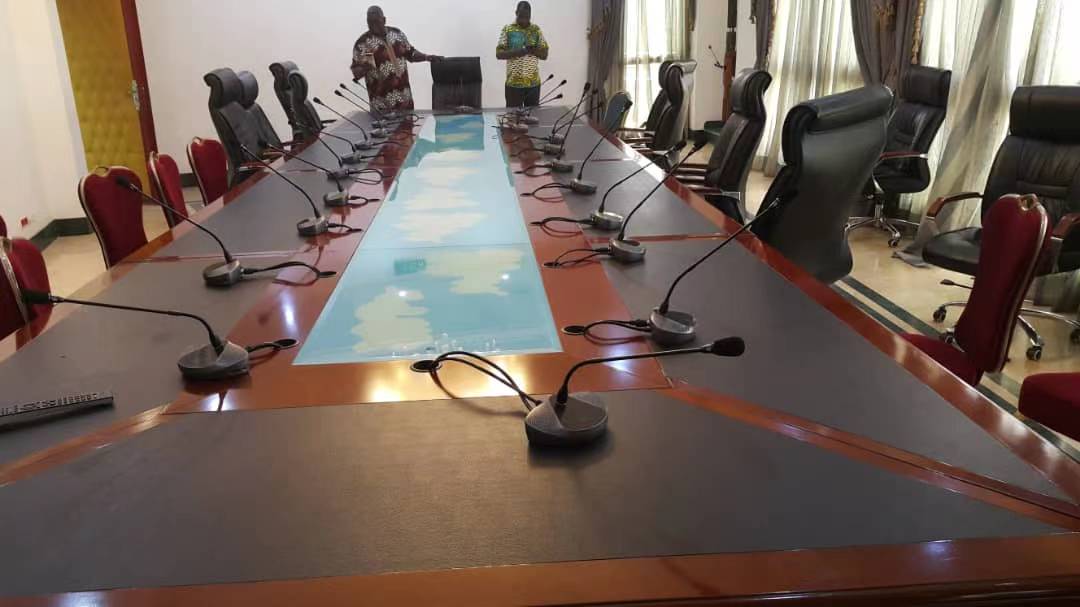 Customer and end-user are very happy and satisfied with itc quality. The itc full digital conference system is currently in use, and government officials are full of praise for the effect. Thanks to our customers for their choice and support, we will continue our efforts to provide better products and services to our customers.
Contact Us